1969 General Office & Guidance Office TFS Postscript Yearbook p049
Diversified Occupations | FBLA and OO | Deans Office | General Office & Guidance Office PDF | Bookstore & Library Assistants | P.E. Assistants | Varsity Band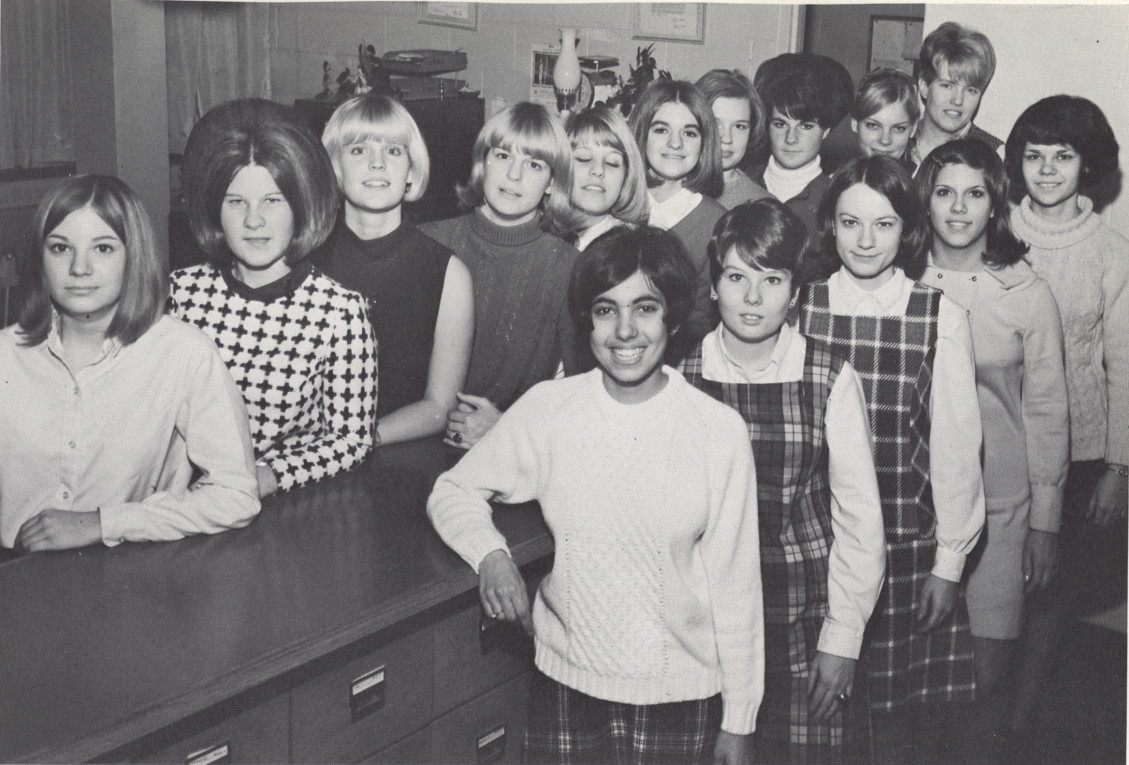 General Office: Back row: Carol Simmons, Terry Michniewicz, Joyce Sausaman, Sue Dombrowski, Laurie Steinbach, Pam Grieve, Sherry Nondorf, Sandy Fritz, Sue Bethmann, JoAnn Jensen. Front Row: Kathy Aloia , Cathy Schuur, Kathy Baker, Donna Nighosian, Cathy Martin.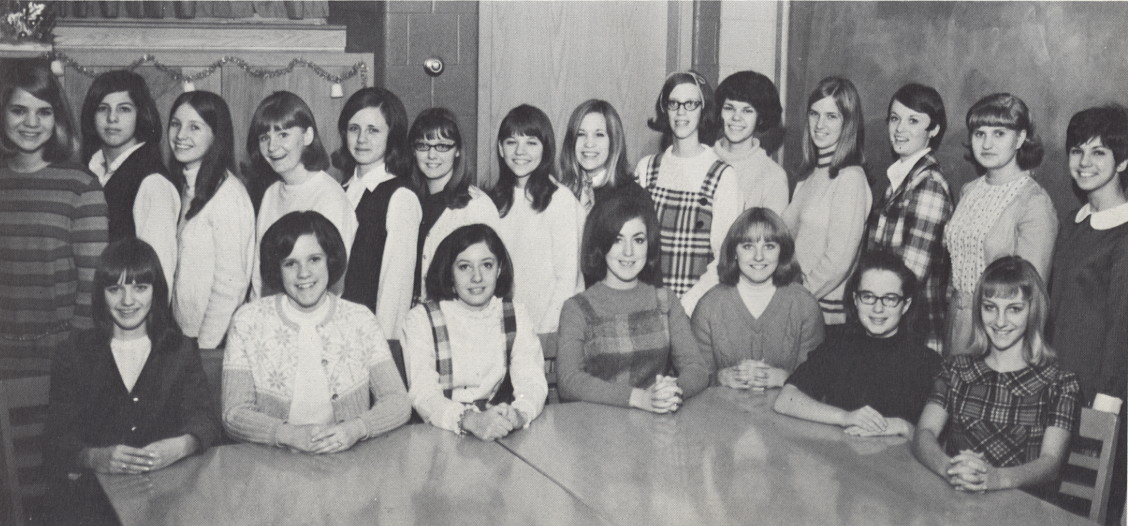 Guidance Office: Seated: Effie Smith, Carol Michalak, Felisha Cossler, Denise Carlino, Kyle Farley, Lynda Wilier. Diane Galonis. Standing: Sharon Evans, Karen Dremonas, Kathy Kreps, Liz Kersten, Kay Mote, Sharon Reid, Kathy Prondzinski, Peggy Peacock, Bernadette Hanacek, Cathy Martin, Bonnie Van Kley, Linda Jensen, Chris Nelson, Christie Beres.

Caption on p049:
STUDENTS AID THE FACULTY AND ADMINISTRATION.