1969 P.E. Assistants TFS Postscript Yearbook p051
Deans Office | General Office & Guidance Office | Bookstore & Library Assistants | P.E. Assistants PDF | Varsity Band | More Varsity Band | Junior Varsity Band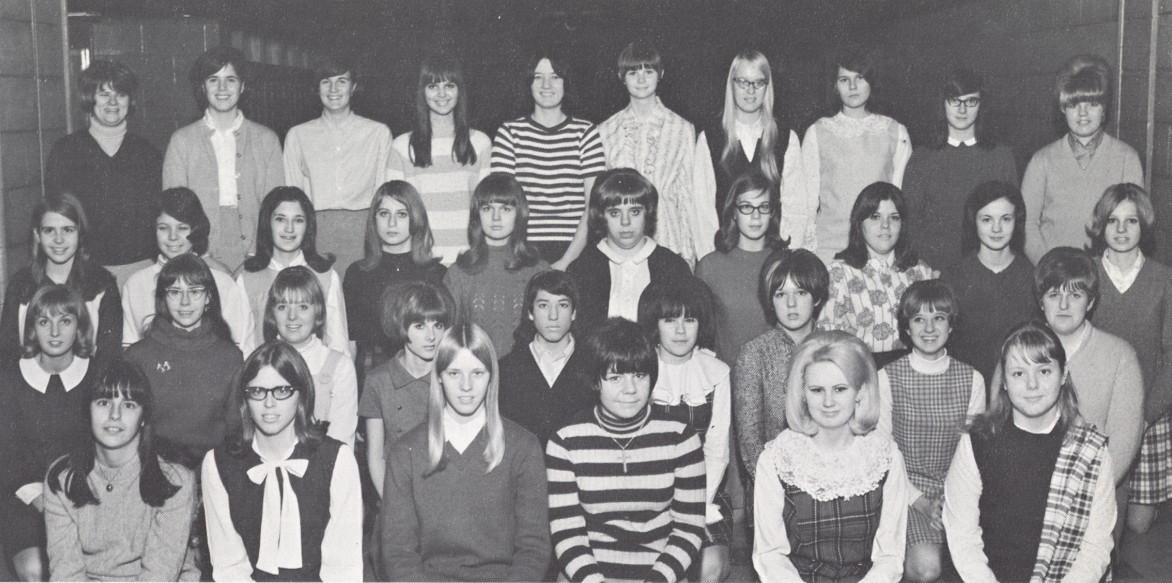 P.E. Assistants: Row one: Kathy Orban, Pam Mills, Cindy Stelzer, Melanie Woods, Diane Cilek, Pam Helwig. Row two: Jeanie Horgesheimer, Debbie Watson, Melanie Frank, Francine Fritz, Diane Kaptur, Sherry Orban, Laurie Davis, Cindy Wozniak, Linda Brennan. Row three: Suzy Klucher, Edith Marich, Nanette Brunetti, Judy Bain, Janet Dillon, Darlene Machtemes, Debbie Sowinski, Pat DiFilippo, Brenda Wilcox, Debbie Campbell. Row four: Sherry Barker, Pat Sartini, Shirley Goluska, Arlene Miletich, Fran Wojciechowski, Donna Ansburg, Ellen Stole, Vita Klos, Joan Hein , Marilyn Ball.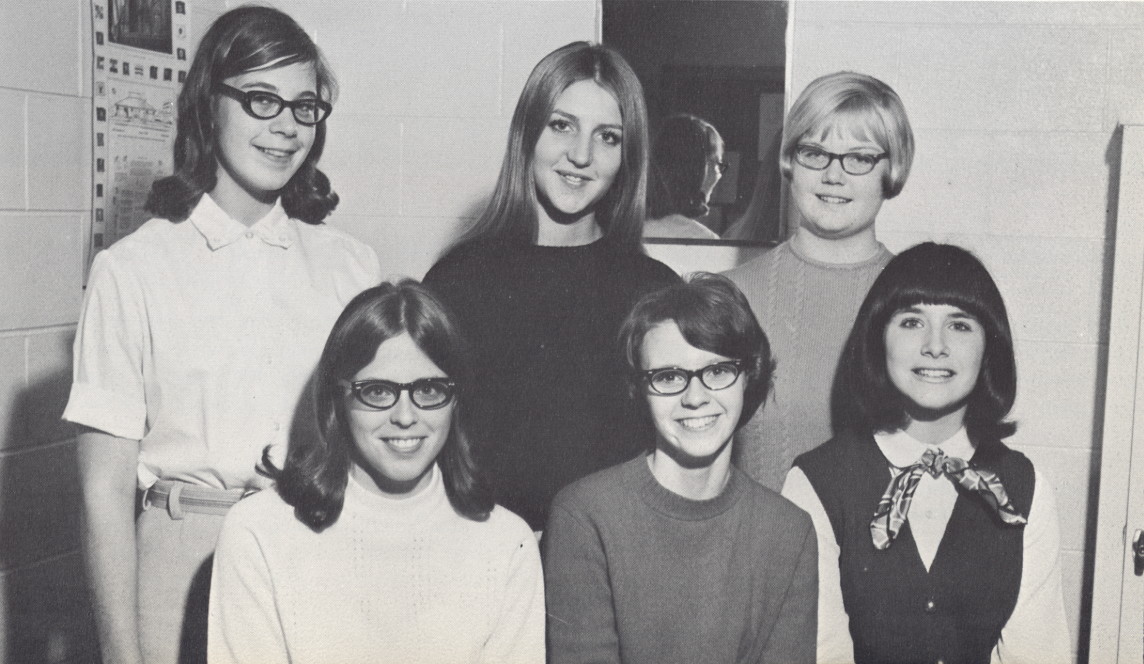 Clinic: Top row: Debbie Sowinski, Lena Ekeisoo, Gretchen Peters. Bottom row: Pam Mills, Cindy Schroeter, Rhonda Pauling.

Caption on p051:
AND ANSWER THE CALL WITH A HELPING HAND.