1969 FBLA and OO TFS Postscript Yearbook p047
Future Teachers of America | Distributive Education | Diversified Occupations | FBLA and OO PDF | Deans Office | Guidance Office | Bookstore & Library Assistants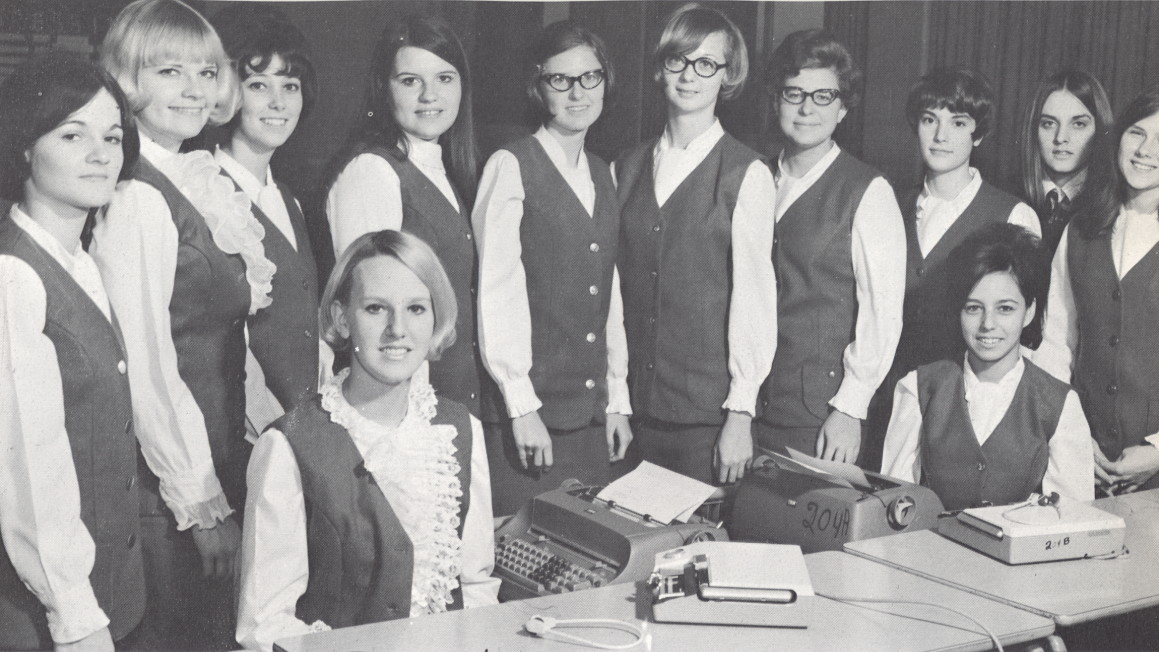 Office Occupations: Seated: Regina Langbeen, Virginia Chiaro. Standing: Dolores Reato, secretary; Cindy Graham, Kathy Christian, treasurer; Melody Martin , Sandra Janson, President; Linda Dommer, Denise Steinberg, Marilyn Rea, parliamentarian; Peggy Padgen, Cheryl Ridder.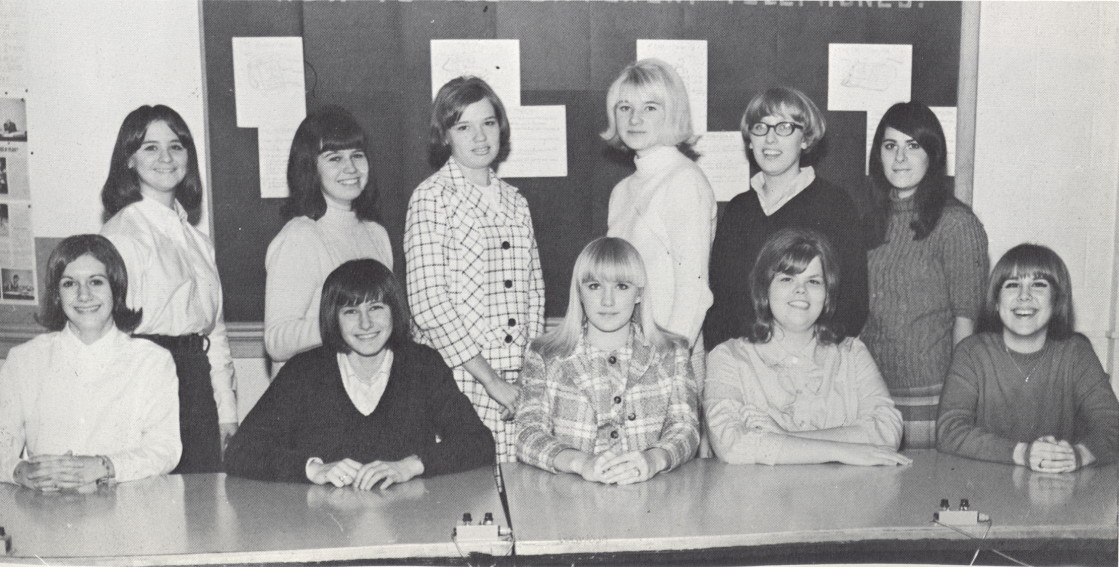 Future Business Leaders of America: seated: Janet Davis, Secretary; Cathy McGrath, Nancy Horvatich, President; Angie Sherman, Laura Merkel. Standing: Louise Kohut, Kathy Bolek, Sherry Nondorf, Ruth Percak, Vice President; Sue Boardman, Betty Lindemann. Not pictured: Debbie Tegmeyer, Treasurer.

Caption on p047:
FBLA AND OO ENTER THE BUSINESS WORLD.