1969 Future Teachers of America TFS Postscript Yearbook p044
German and Russian Clubs | French Club | Science Club | Future Teachers of America PDF | Distributive Education | Diversified Occupations | FBLA and OO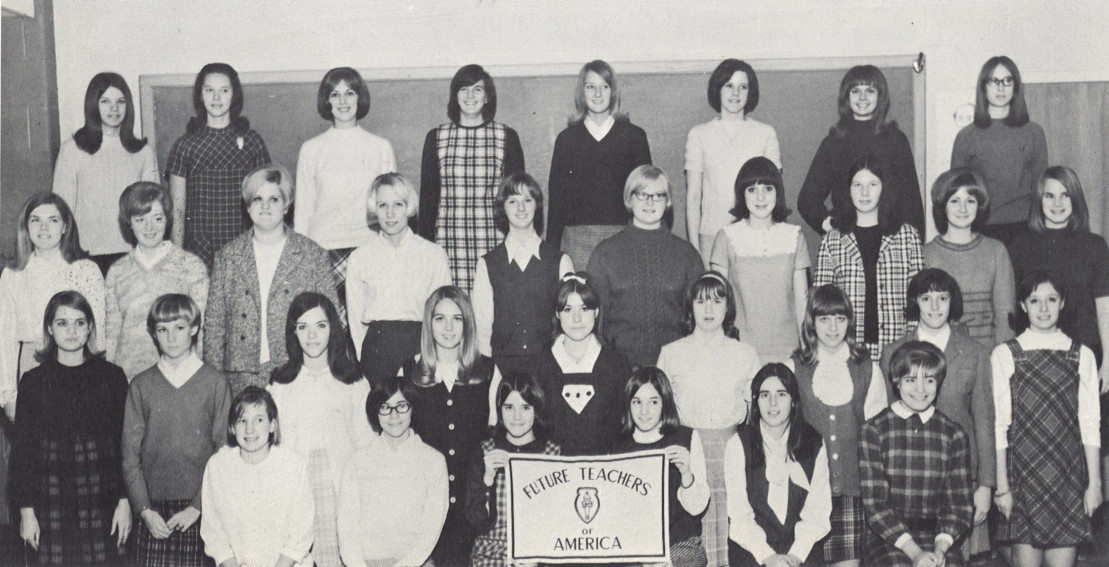 Future Teachers of America: Row 1: Marcia Anderson, Debbie Maravilla, Chris Anderson, JoDee Keller, Kathy Orban, Kathy Vierk. Row 2: Sherri Evans, Carol Sommerfeld, Pat O'Neal, Pat Steele, Nancy King, Debbie Rose, Pat Raasch, Patty Humphrey, Felisha Cossler. Row 3: Maribeth Lindquist, Marlene Koster, Pat Wozny, Marianne Carpenter, Barb Conley, Gretchen Peters, Anna Lee, Kathy Nelson, Carol Bobic, Donna Love. Row 4: Joan Murach, Judy Vajda, Sue Schultz, Shirley Goluska, Karen Krygier, Carol Michalak, Jan Dillon, Nancy Usselman.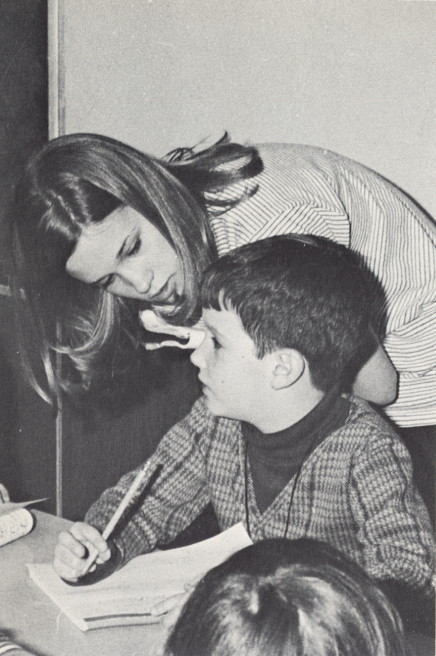 Miss Peacock instructs gradeschooler in the fundamentals of education.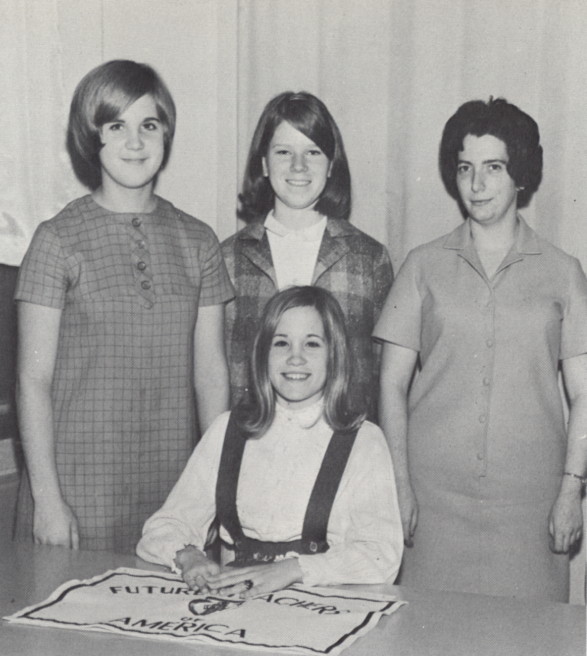 FTA Officers: Seated: Peggy Peacock, Pres. Standing: Edith Lange, Vice President; Pam Foh, Secretary; Miss Kaufer, Sponsor.

Caption on p044:
SOUTH STUDENTS TRY THE "OTHER SIDE" IN FTA.