1969 Girls Club TFS Postscript Yearbook p032
Ruth Hale Canaga | Student Council | More Student Council | Girls Club PDF | Girls Club Board Members | Dramatics Club | National Thespian Society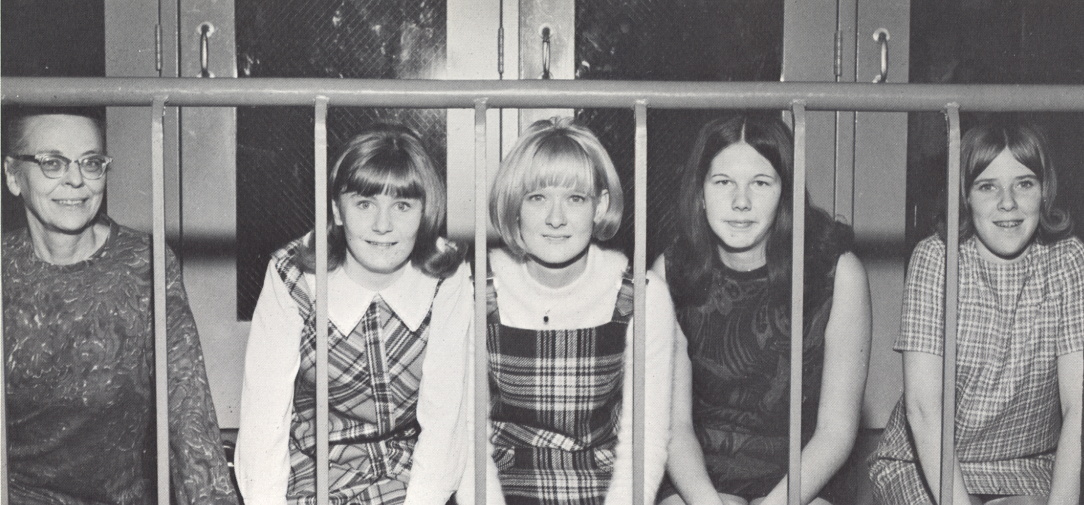 Girls' Club Officers: Mrs. Beare, Sponsor; Liz Kersten, Vice-President; Linda Illo, President; Kathy Nelson, Vice-President, Robin Tiltges, Secretary. Not pictured; Carol Sommerfeld, Treasurer.
Girl's Club, a non-profit, service organization, helped many people this year. Girl's Club has hosted several teas this year. Lena, our foreign exchange student from Sweden, was honored early in the year with a buffet dinner for her, Mrs. Eggert, and the Girl's Club Board. The National Honor Society Open House was sponsored by Girl's Club. Their annual tea, to honor a T.F. South faculty member, was held this year for Miss Temple. The junior and senior girls were honored at their respective teas this spring. "Christmas Is Love" was the theme of this year's Girl's Club Dance. A semi-formal, girl-ask-boy affair, the Girl's Club Dance always provides fun and excitement for all.
They helped the March of Dimes campaign this year by going door to door to collect contributions in an area of Lansing. Annual events that Girl's Club sponsors are the Big n' Little Sister Party, Mother and Daughter Party, Dad and Daughter Night, and selling candy at all home games.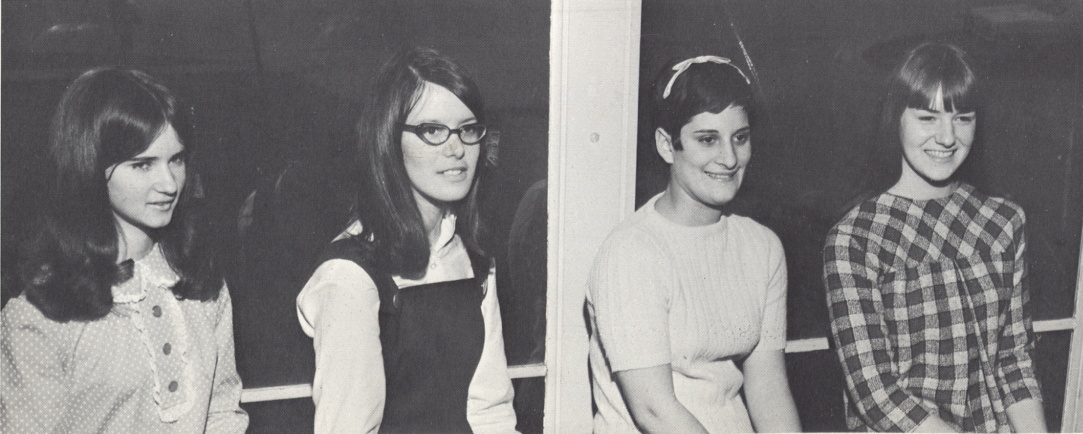 Sophomore Board: Joyce Yellina, Donna Traver, Barb Smirnoitis, Pam Miller.

Caption on p032:
GIRLS CLUB