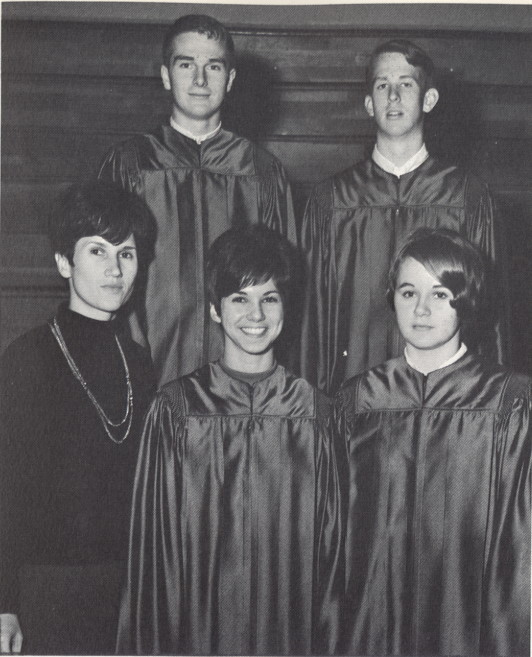 Officers: top row: Bill Haub, President; Ron Schultz, Treasurer; bottom row: Mrs. Sotos, Sponsor; Chris Beres, Vice President; Debbie Ruth, Secretary.
Character, Scholarship, Leadership, and Service are the standards of the Ruth Hale Canaga Chapter of the National Honor Society. This year, forty-three seniors and ten juniors were chosen for the society. Under the leadership of Judy Wrzesinski, the tutoring program was continued. Through this program, many students received assistance in their studies.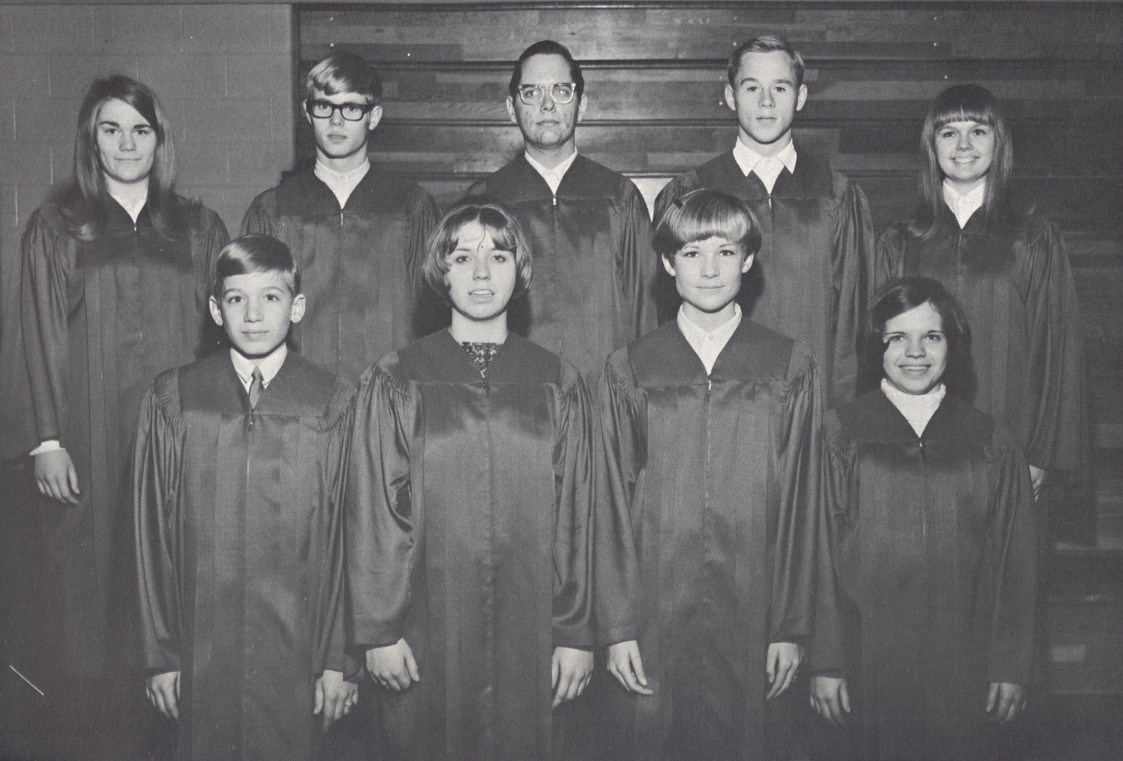 Juniors: row 1: John Van Drie, Kristi Loquist, Carol Sommerfeld, Sheila Elias. Row 2: Barb Hildebrand, Mike Warfel, Xavier Polanski, Arvidas Jarasius, Janet Dillon. Not pictured: Nancy Ulo.

Caption on p029:
NATIONAL HONOR SOCIETY IS A COVETED AWARD.