DISTRIBUTIVE EDUCATION - 1968 TFS Postscript p97
Speech & Debate | National Forensic League | F.B.L.A. | Distributive Education scan | Diversified Occupations | Office Occupations | Student Asstistants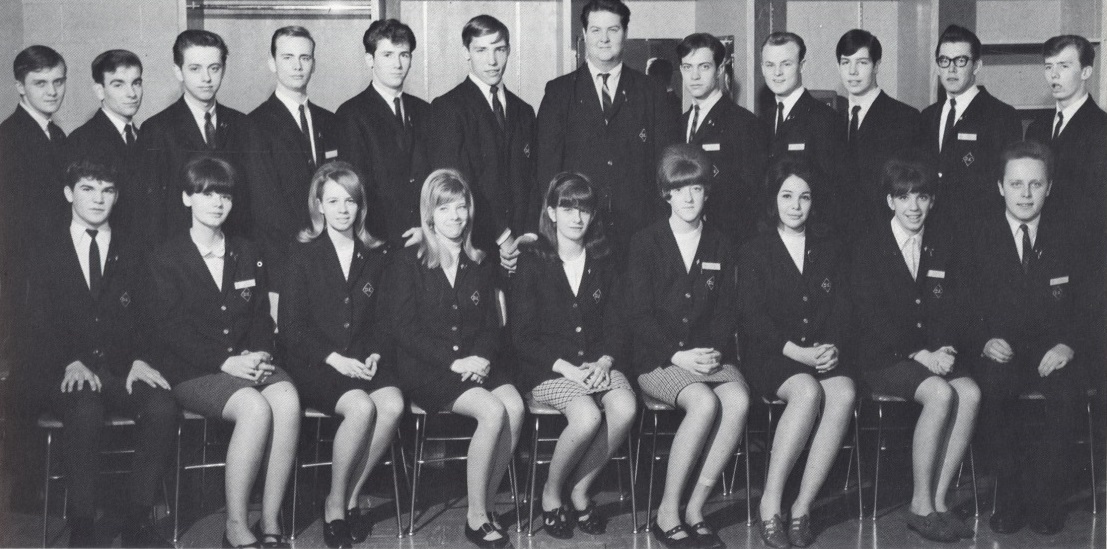 DISTRIBUTIVE EDUCATION: Seated: Sammy Newton, Cathy Bergeron, Margaret Fahey, Nancy Zandstra, Sandy Van Der Noord, Pam Hollow, Jenny Pate, Dorothy Danielson, Larry Flanigan. Standing: Ed Spejewski, Rodger Haseman, Tom Dymott, Kurt Malinski, Tom Hein, Frank Soeka, Bob O'Dell, Glen Vanzyl, Fritz Gericke, Bill Elliott, Dennis Ganz, Mike Poe.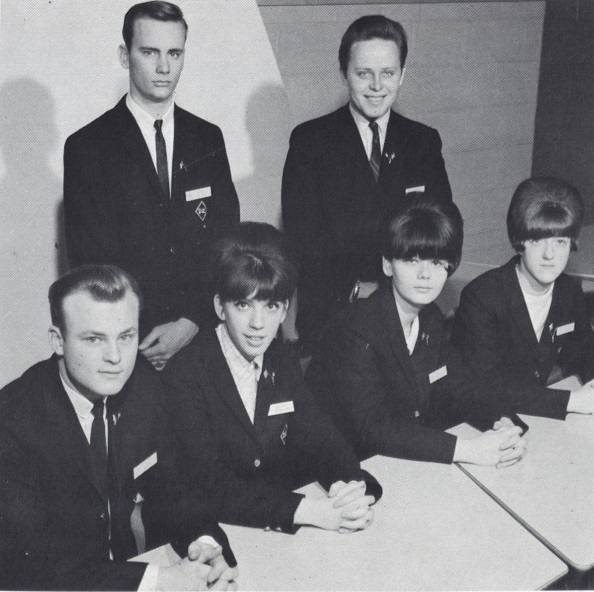 Officers Seated: Fritz Gericke, President; Dorothy Danielson, Vice-President; Kathy Bergeron, Secretary; Pam Hallow, Treasurer. Standing: Kurt Malinski, Sergeant at arms; Larry Flanigan, Parliamentarian.
Distributive Education
Retail selling, principles of retailing, store operation and management, advertising, and merchandise knowledge are all a part of the program of D.E.. The students involved in D.E. are given experience on the job, as well as academic training.