SPEECH & DEBATE - 1968 TFS Postscript p94
German & Latin Clubs | Spanish & Russian Club | French Club & Swim Timers | Speech & Debate PDF | National Forensic L. | Future Business Leaders of America | D.E. | V.L.C.A.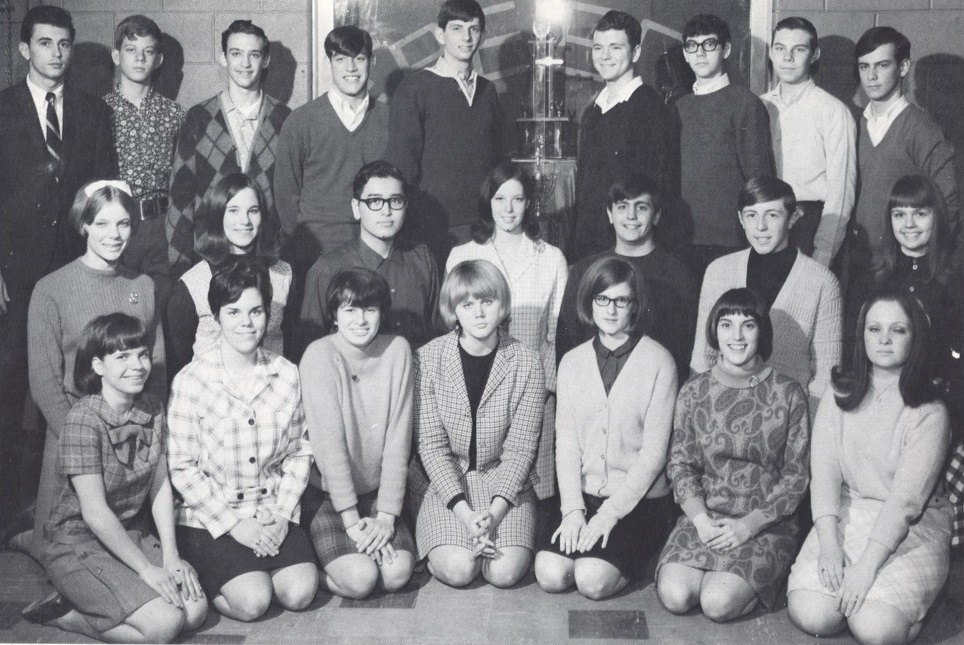 SPEECH: Sitting: Sheila Elias, Pat Walsh, Mary Van Laningham, Edna Klos, Carla Simpson, Marilyn Rea, Paula Parker. Kneeling: Sue Bethman, Julie Milliken, Ted Schultz, Sandy Green, Joe Schmitz, Tom Ross, Janet Dillon. Standing: Mr. Menozi, Neal Haught, Terry Nespor, Jerry Fritz, Bill Conley, Frank Mazzocco, Al Greenfield, Adair Simmons, Jack Wiers.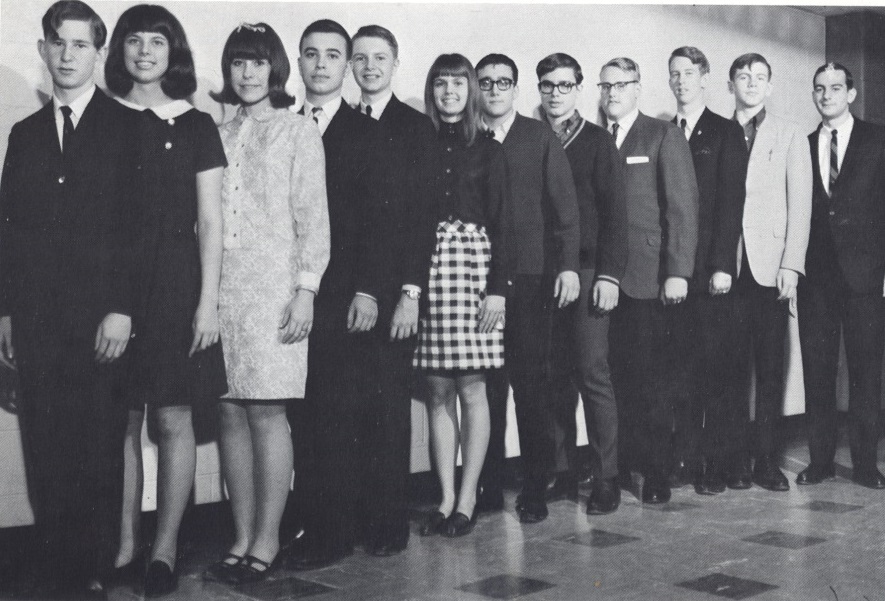 DEBATE: Left to right: David Banet, Jan Ambry, Nancy King, Jayme Rice, Mike Wallace, Janet Dillon, Ron Doeve, Chris Wiedman, Dave Hanema, Ron Schultz, Tim Alexander, Mr. Bobis.