F.B.L.A. & F.T.A. - 1968 TFS Postscript p96
French Club & Swim Timers | Speech & Debate | National Forensic L. | Future Business Leaders of America PDF | Diversified Ed. | V.L.C.A. | Off Occ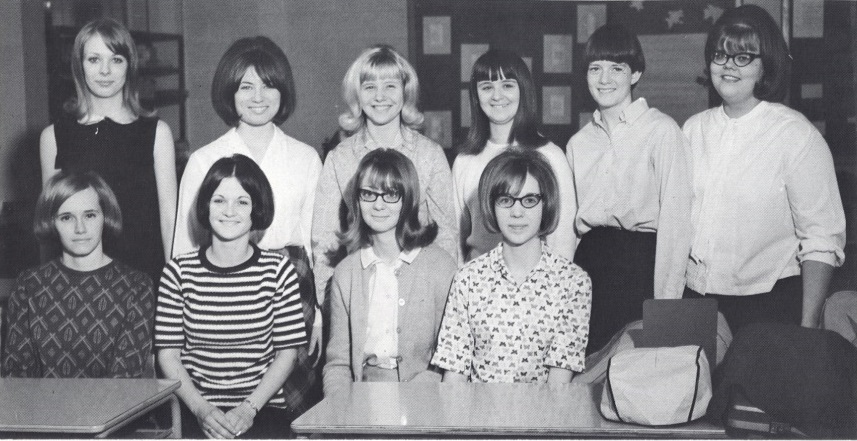 FUTURE BUSINESS LEADERS OF AMERICA: Seated: CynDee Heintz, Secretary; Dolores Reato, Treasurer; Linda Dommer, Vice-President; Carol Wondall, President. Standing: Linda Issacson, Sandy Berg, Sherry Madison, Louise Kohut, Debbie Tegtmeyer, Angie Schurman.
FBLA: Future Business Leaders of America is composed of students interested in a business career. On their field trips, they get to see what daily routine in an office is really like. Their activities include a tea for National Honor Society members and their parents, and the Homecoming Dance. They also attend a convention at Springfield.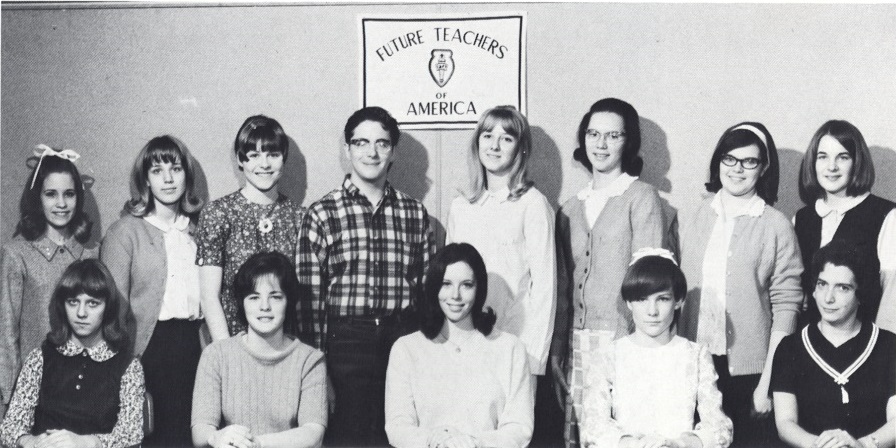 Row 1: Pat Raasch, Secretary; Debbie Speacht, President; Sandy Green, Vice-President; Carol Somerfeld, Recorder; Miss Kaufer, sponsor. Row 2: Peggy Peacock, Nancy Deboer, Paula Dublak, Jan Wezgray, Linda Kruiger, Judy Vajda, Marie Reid, Belinda Love, Not in picture: Edith Lange, Treasurer.
FUTURE TEACHERS OF AMEICA: FTA was established to bring future teachers closer to the actual teaching situations teachers face. They engage in various discussions and go on field trips in addition to aiding teachers so that they can become more acquainted to the many facets of teaching.