FRENCH CLUB & SWIM TIMERS - 1968 TFS Postscript p93
National Thespian Society | German & Latin Clubs | Spanish & Russian Club | French Club & Swim Timers scan | Speech & Debate | National Forensic L. | FBLA | D.E.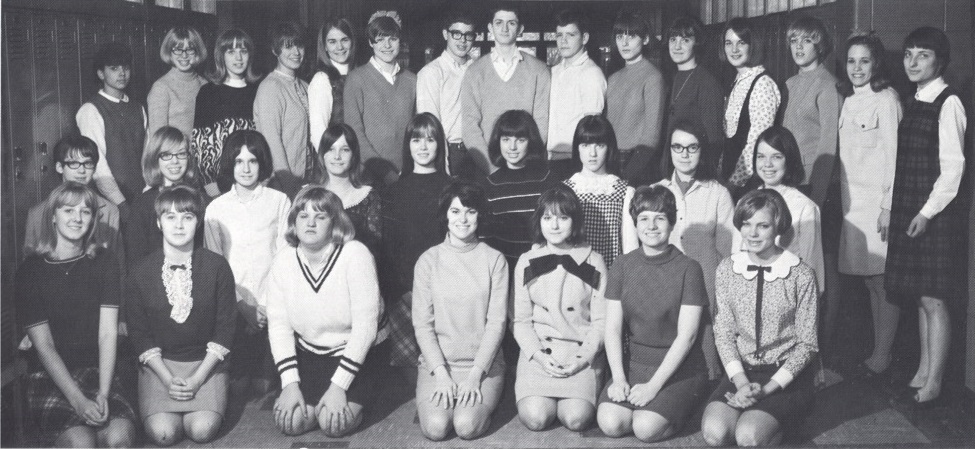 FRENCH CLUB: French Club has established itself as one of the most active gwm J A organizations at TF South. The purpose of the club is to provide the students with a better knowledge of the customs and language of the French people. Row 1: Linda Krygier, Refreshment Chairman; Debbie Ruth, Treasurer; Pat Hozny, Activity Chairman; Alberta Tilendis, Secretary; Kathy Miller, President; Sue Bedell, Vice President, Sue Bethmann. Row 2: Barbara Rossi, Debbie Petersen, Terry Dalrynaple, Kathy Visnack, Karen Wall, Jan Ambry, Cindy Bucha, Mary Corriere, Debbie Higgins. Row 3: Luann Knoerzer, Peggy Jensen, Nancy DeBoer, Lydia Jones, Barb Hildebrand, Paula Dublak, Chris Wiedman, Bob Oderwald, Pat Le Monier, Joanne Zupancic, Chris Todd, Belinda Love, Cindy Twardosz, Peggy Peocock, Miss Ugotman.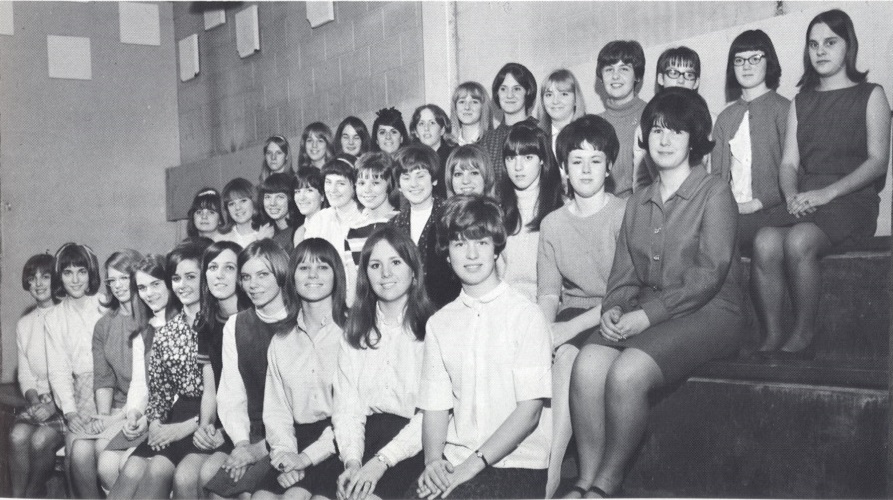 Swim Timers are under the direction of Mr. Kijewski, swim coach. They time for the home swim meets and help cheer the team onto victory Row 1: Sue Schultz, Ann Hildebrand, Thelma McKechnie, Barb Hildebrand, Nancy Cwetna, Secretary-Treasurer; Joan DeBoer, President; Sue Bethman, Nadine Campbell, Joan Detmar, Margaret Vincent. Row 2: Joanne Wilkerson, Carol Dichen, Jan Ambry, Teri Pasqueralla, Mary Felle, Nancy Cress, Debbie Novak, Debbie Campbell, Cindy Bucha, Gail Watton, Ethel Harold. Row 3: Cindy Stelzer, Nancy DeBoer, Belinda Love, Betty Lindeman, Beth Rodda, Linda Krygier, Chris Todd, Jean Eddins, Karen Kegebein, Barb Rossi, Peggy Ellis, Eileen Rossi.