SPANISH & RUSSIAN CLUBS - 1968 TFS Postscript p92
Alice in Wonderland | National Thespian Society | German & Latin Clubs | Spanish & Russian Club PDF | French Club & Swim Timers | Speech & Debate | N. Forensic L. | FBLA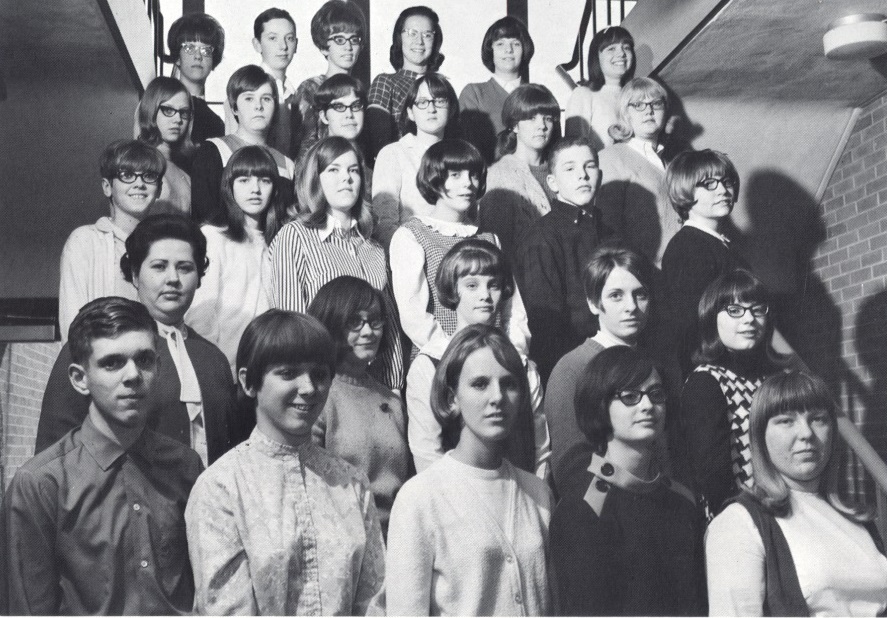 Spanish Club was formed last year under the sponsorship of Miss Beyer. The purpose of it is to give the student a better understanding of the customs, language, and country.
Row 1: Art Peterson, Treasurer; Ellen Fogle, Membership Vice-president; Gina Langbeen, Social Vice-president; Sally Sumpter, Program Vice-president; Pam Elman, Secretary. Not in picture: Becky Bonnar, President. Row 2: Miss Beyer, Barb Esau, Joan Bailey, Jan Fielder, Lynda Willer. Row 3: Barb Gardner, Effie Smith, Marybeth Linquist, Kathy Smith, Scott Bonnar, Lucinda Blank. Row 4: Gail Bulla, Beth Peters, Diana Moore, Susan Brown, Michelle Linn, Gretchen Peters. Row 5: Carol Hamann, Jeff Hamblin, Elaine Meyers, Judy Vajda, Sharon Okely, Kathy Piltaver.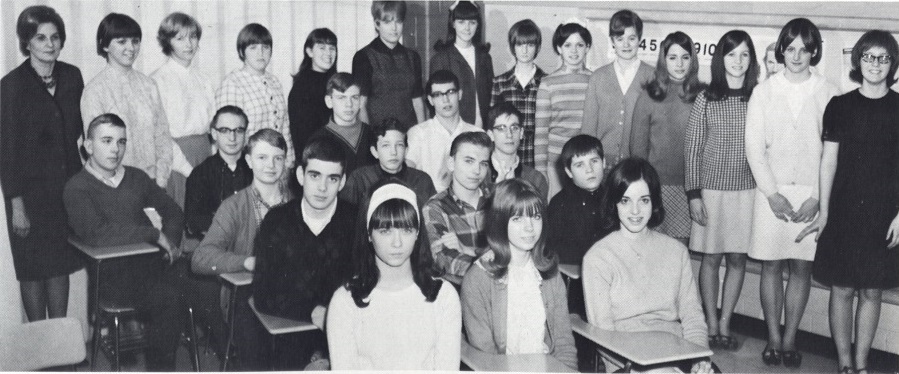 The Russian Club, as all the language clubs, hopes to promote a better understanding of the native country's people, customs, and civilization in the informal atmosphere of an after school gathering. Though the average student will probably not have the opportunity of visiting Russia, he will come to know and understand his foreign counterparts.
Row 1: Nancy Illo, President; Judy Mounts, Vice President; Kathy Archer, Secretary. Row 2: Chris Begley, Larry Szulczewski, Mike Dugan. Row 3: Mike Wallace, David Victor, Glen Cox. Row 4: Gary McLaughlin, Don Zebrauskas, Tim Alexander, Gary Zaur. Standing from left to right: Mrs. Whyte, Sponsor; Ellen Fogle, Jaci Perkins, Linda Brennan, Candy Frevert, JoAnn Jensen, Kathy Miller, Mary Ann Bilik, Melinda Stinnett, Carol Roos. Diana Schultz, Kathy Kreps, Janet Neumann, Christina Moeller.