1969 National Honor Society TFS Postscript Yearbook p028
School Activities | Pep Assembly | Clubs | National Honor Society PDF | Ruth Hale Canaga | Student Council | More Student Council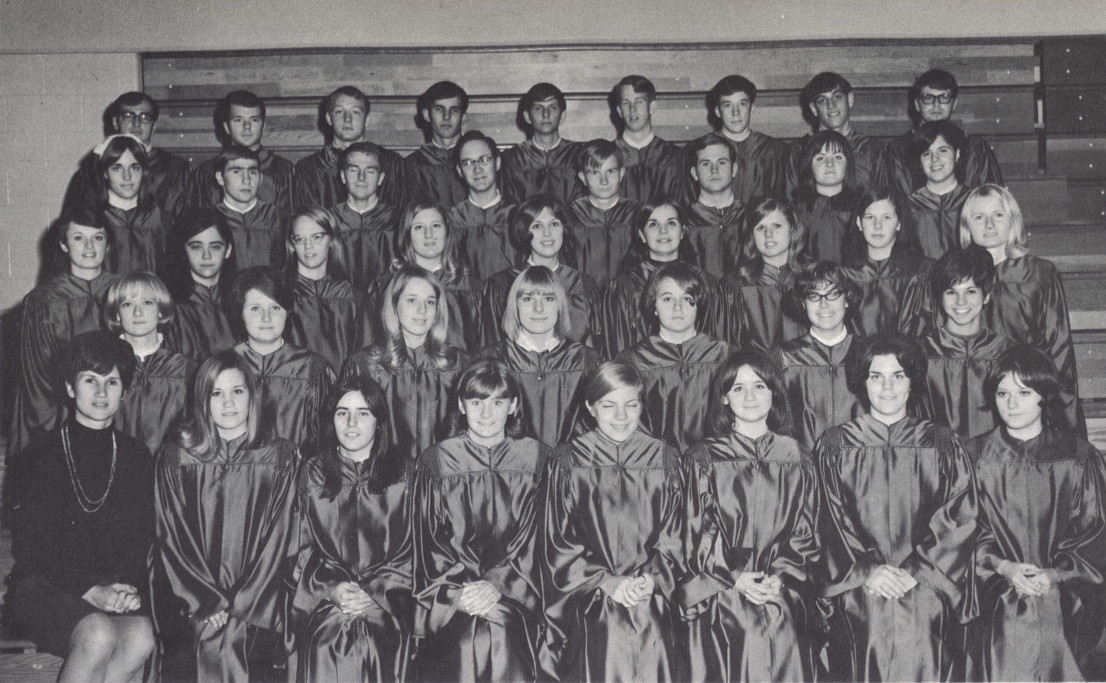 Seniors: Row 1: Mrs. Sotos, Peggy Peacock, Kathy Orban, Liz Kersten, Mary Zych, Louise Kohut, Pat Walsh, Kathy Miller. Row 2: Linda Illo, Sue Meyers, Nancy DeBoer, Debbie Miller, Debbie Ruth, Diana Moore, Chris Beres. Row 3: Linda Jensen, Nancy Hekkema, Thelma McKechnie, Debbie Freeman, Sue Schultz, Marilyn Stone, Chris Markiewicz, Kathy Nelson, Barb Sroka. Row 4: Anne Hildebrand, Tony Nadasdy, Bill Haub, Greg Polanski, Larry Johnson, Ed Kubic, Carol Brauer, Pat Sartini. Row 5: Joe Pasquarella, Frank Mazocco, Wayne Brumn, Steve Wahlert, Bill Conley, Ron Schultz, Bob Collins, Jerry Fritz, Bob Regman. Not pictured; Linda Krygier, Marilyn Rea, Judy Wrzesinski.
Character, Scholarship, Leadership, and Service are the standards of the Ruth Hale Canaga Chapter of the National Honor Society. This year, forty-three seniors and ten juniors were chosen for the society. Under the leadership of Judy Wrzesinski, the tutoring program was continued. Through this program, many students received assistance in their studies,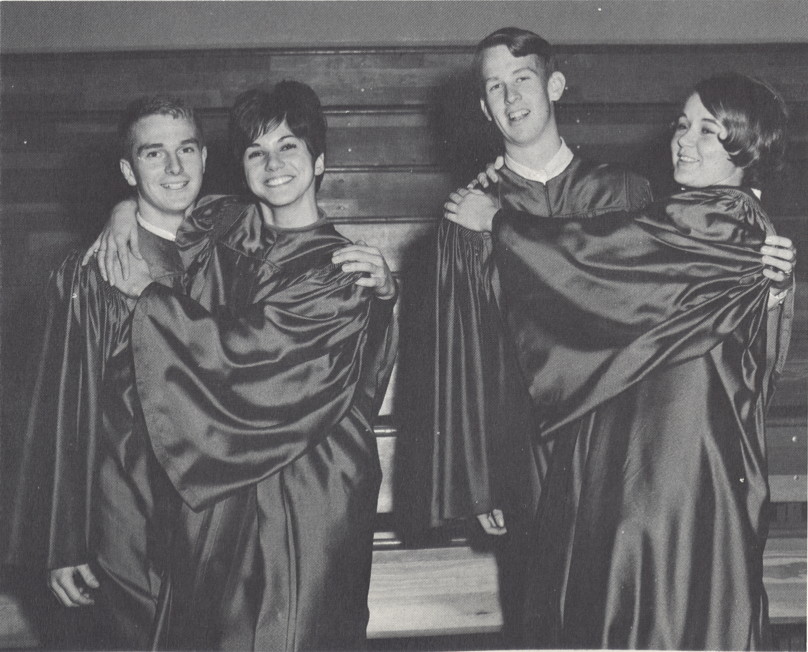 We know the "honorable" intentions of these members.

Caption on p028:
NATIONAL HONOR SOCIETY