CLASS OF 1971
Twenty Year Reunion for Thornton Fractional South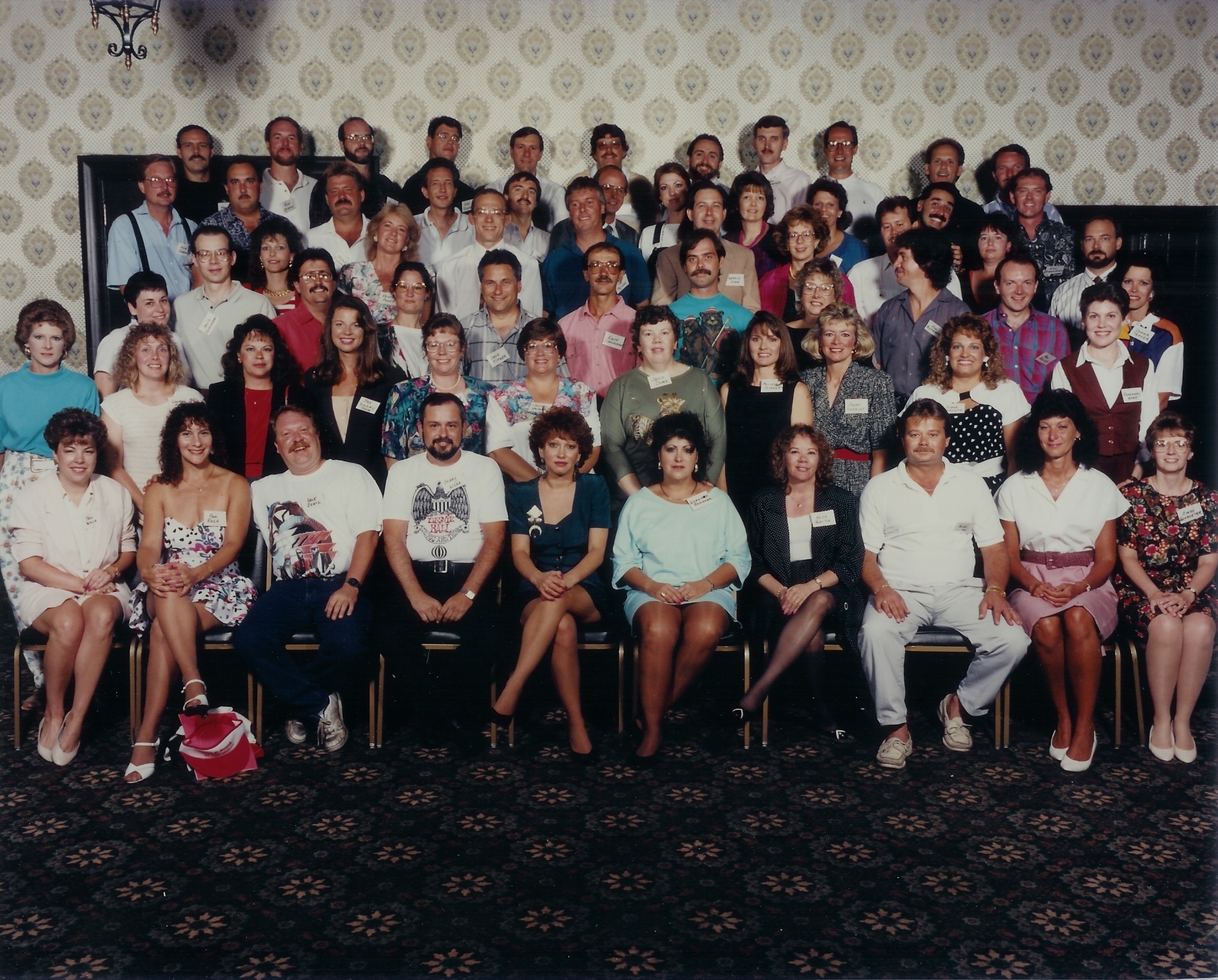 Names are a work in progress, with your help. Just hover your mouse over the face to see if the 1971 student has been identified. If not, click the face.

ROW ONE: 280-?Janice Waugh?, 281-Pamela Rach, 282-Dale Zentz, 283-Jerry Webb, 284-Renee Walker, 285-Sabena Ramanna, 286-Anita Smith, 287-Mike Narin, 288-Nikki Wagner, 289-Cindy Schroeter.
ROW TWO: 290-Francine Fritz, 291-?Laurel Smith?, 292-?Sherry Orban?, 293-Jan Ambry, 294-Debbie Watson, 295-unknown, 296-Janice Ooms, 297-Melinda Stinnet, 298-?Joyce Scheidt?, 299-Diane Schultz, 300-?Rosemary Wank?
ROW THREE: 301-Roberta Sell, 302-David Schumann, 303-Joe Schmitz, 304-Nancy Sterbenc, 305-Dave Tiltges, 306-Egon Zimmerman, 307-unknown, 308-Beth Peters, 309-?Ron Sylvester?, 310-Ron Relic, 311-Donna Traver.
ROW FOUR: 312-Kathy Visnack, 313-unknown, 314-?Peter Zych?, 315-unknown, 316-?Jerry Zion?, 317-Debbie Sowinski, 318-Carey Poe, 319-Lynda Willer, 320-unknown.
ROW FIVE: 321-Ken Jordan, 322-?Ralph Spargo?, 323-?Wayne Pluskota?, 324-David Victor, 325-Don Zebrauskas, 326-Vern werner, 327-Patty Skinner, 328-Nancy Rhoda, 329-unknown, 330-Mike Manno, 331-Alan Broomhead.
ROW SIX: 332-unknown, 333-Rick Stinson, 334-unknown, 335-Gary Tempco, 336-Don Olsen, 337-unknown, 338-unknown, 339-Tim Nowaczyk, 340-Rich Parker, 341-Ron Snyder, 342-Scott Malcom.

---
Yearbook Home | Reunion Index | Main Reunion Page | 2011 Reunion | 2006 Reunion | 2001 Reunion | 1996 Reunion | 1991a Reunion