1969 Frosh-Soph Swimming TFS Postscript Yearbook p084
Sophomore Basketball in Action | Swimming | Varsity Swimming | Frosh-Soph Swimming PDF | Varsity Wrestling | More Varsity Wrestling | Sophomore Wrestling

Frosh-Soph team: sitting on diving board: Daryll Powell, Ray Cutlar, Coach O'Mara. Seated: Mark Ellis, Mike Sisch, Ted Enloe, Tom Maddix, Brad Hotz, Dave Hansen, Dave Ebbens, Tim Hektoen. Kneeling: Don Frantz, John Novoty, Jack Neff, Tom Sailor, John Swanson, Walter Todd, Chris Hildebrand, Paul McVicker. Standing: Lee LaMorie, Don Thomas, Ralph Flood, Kevin Engelbrect, Craig Walker, Jim Gill, Chris Persch Tim Kehn, Dave Tiltges.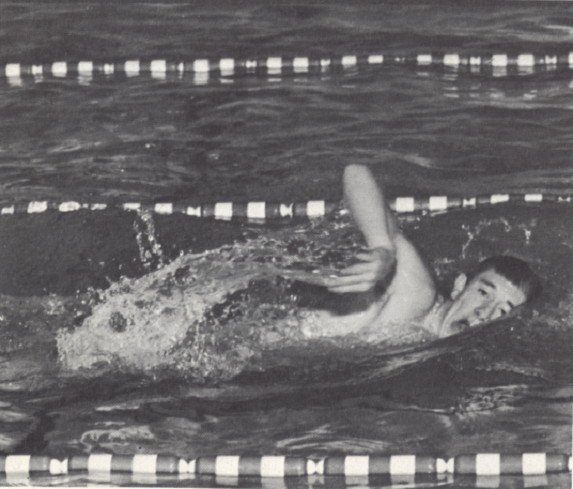 Tom Maddix freestrokes his way to new school record.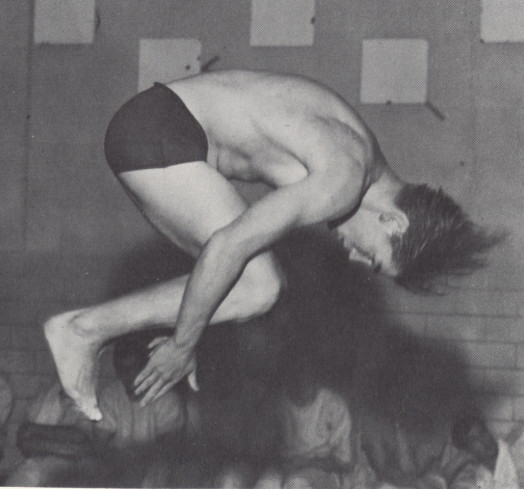 Chris Hildebrand shows good form coming out of tuck in diving contest.

Caption on p084:
84