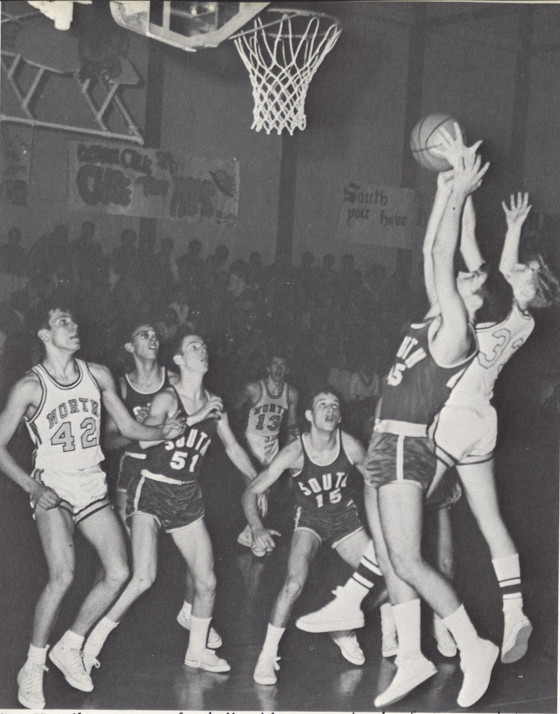 Tim Koselke goes up for the ball with meteor in the first game between North and South.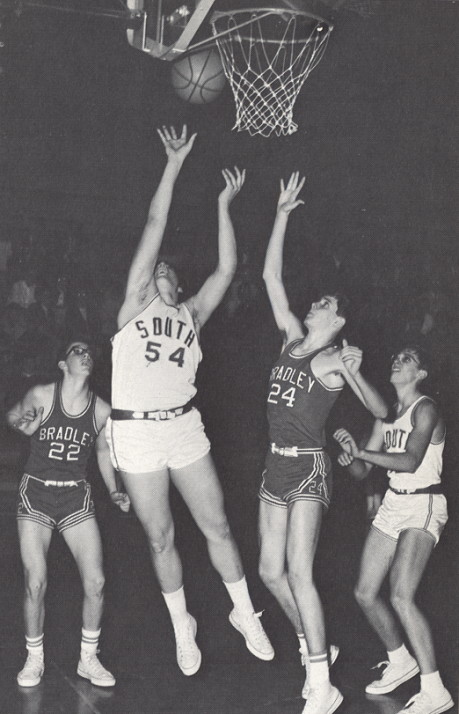 Mark Wojciehowski pours in a basket in spite of Bradley defender.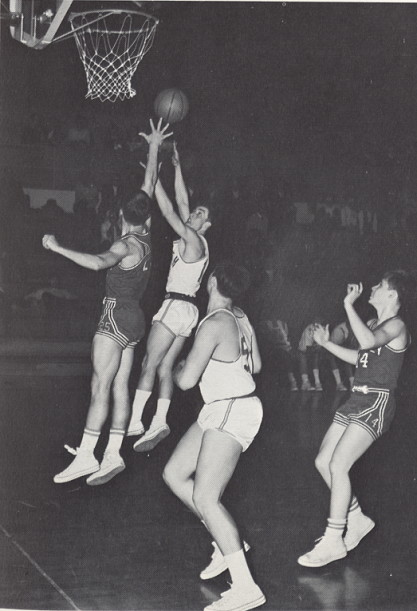 Tom Guthrie shoots a hook over opposition during tense moments of the Bradley game.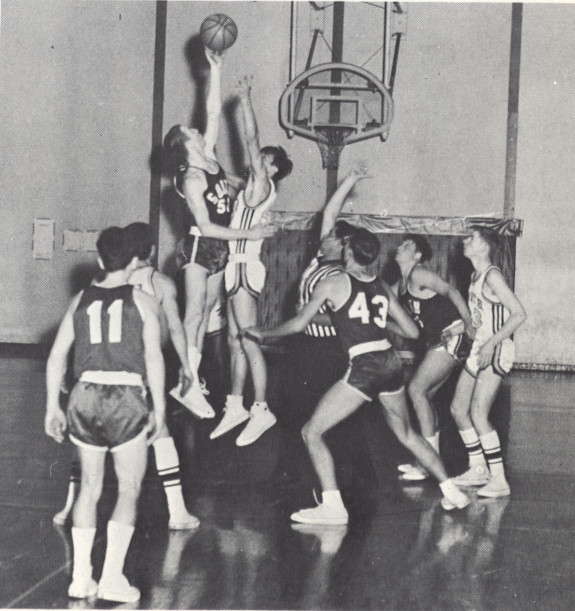 Rick Stinson outjumps North player in opening tip of North battle.

Page 081:
SOPHOMORE BASKETBALL IN ACTION: