1969 Varsity Swimming TFS Postscript Yearbook p083
Sophomore and Freshman Basketball | Sophomore Basketball in Action | Swimming | Varsity Swimming PDF | Frosh-Soph Swimming | Varsity Wrestling | More Varsity Wrestling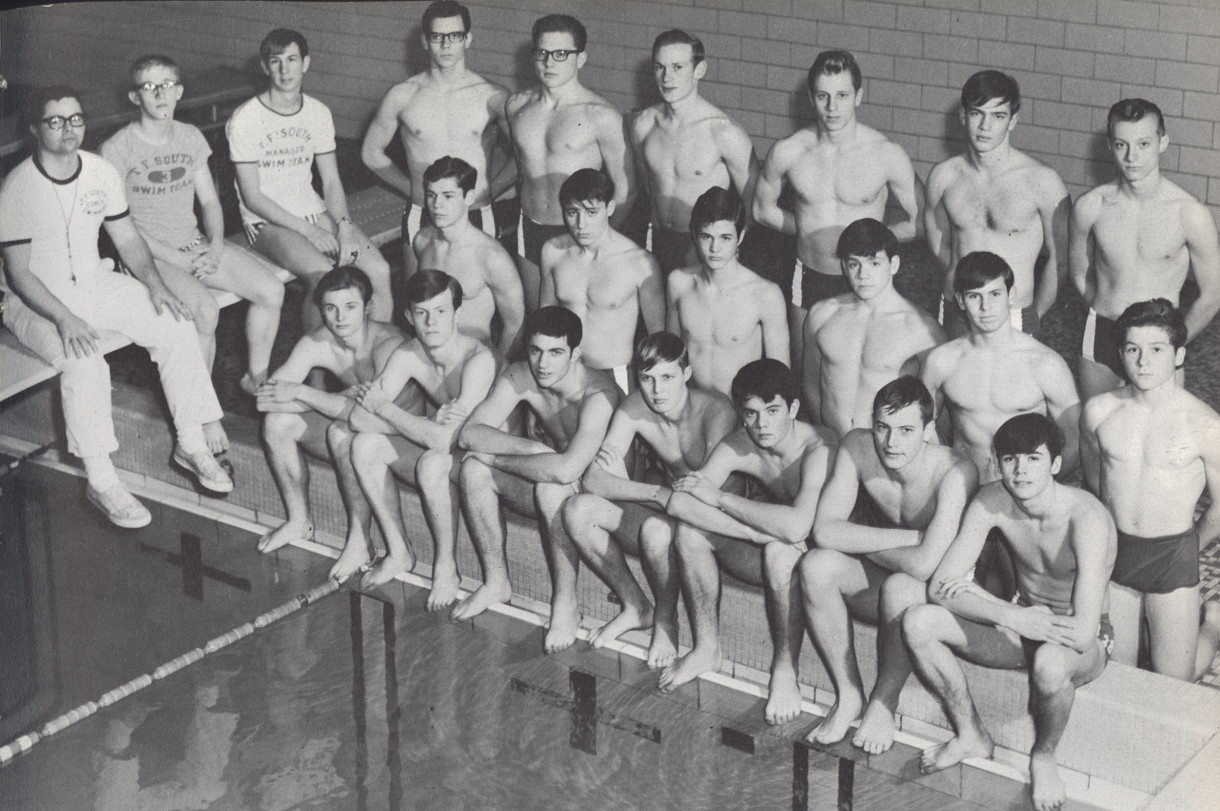 Varsity Squad: Seated on board; Coach Kijewski, Mark Carlberg, Greg Denst. Bottom row, left to right; Don Rowley, Chuck Roseen, Art DeGrange, Tom Poplawski, Bill Farmer, Gerd Kohler, Terry Hektoen. Row 2: Chuck Hansen, Kyle Miller, Steve Trebs, Pat LeMonier, Tom Reeb, Jim Pienkowski. Row 3: Wendell Hartzo, David Thomas, Mike Sailor, Jim Stevens, Bob Alderden.[Note: One name is missing from the back row. Click the face of the swimmer to identify definitively].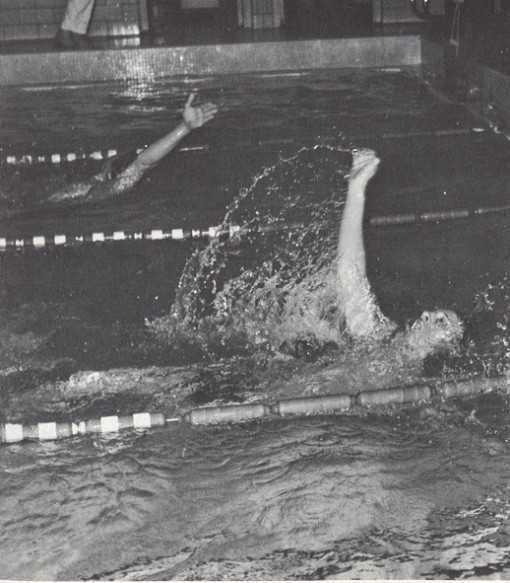 Mike Sailor backstrokes his way to another victory in the Rebel pool.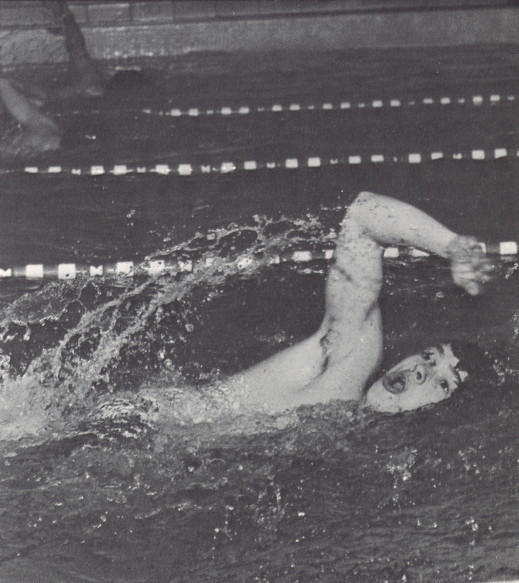 Chris Weidman leaves two swimmers in his wake as he slows down for the wall.

Page 083: