1969 More Varsity Wrestling TFS Postscript Yearbook p086
Varsity Swimming | Frosh-Soph Swimming | Varsity Wrestling | More Varsity Wrestling PDF| Sophomore Wrestling | Varsity Baseball in Action | More Varsity Baseball in Action


Varsity Wrestling: bottom row, left to right: Steve McGilvery, Dave Junker, Dan LeMonier, Dan White, Norman Klein, Gerry Kohlenberger, Tim Gavin, Larry Szulczewski, Rich Browne, Rod Maravilla, George Nadasdy. Row 2: Roger LaFollette, mgr., Ron Diamond, Edward Murphy, Steve Archambault, Martin Murrin, Bob Starks, Tom Economous, Michael Warfel, Edward Kubic, Tony Nadasdy, John Pranger. Row 3: Coach Sowinski, Randy Whyle, Ken Mueller, Arvidas Jarasius, Rich Ebbens, Paul Barcley, Owen Watterson, unknown, Andy Tepavcevich, Mike Dohl, Kevin Baldwin, Bud Jenkins, James Palicke.

Ed Murphy tries to manuever opponent onto his back for the pin.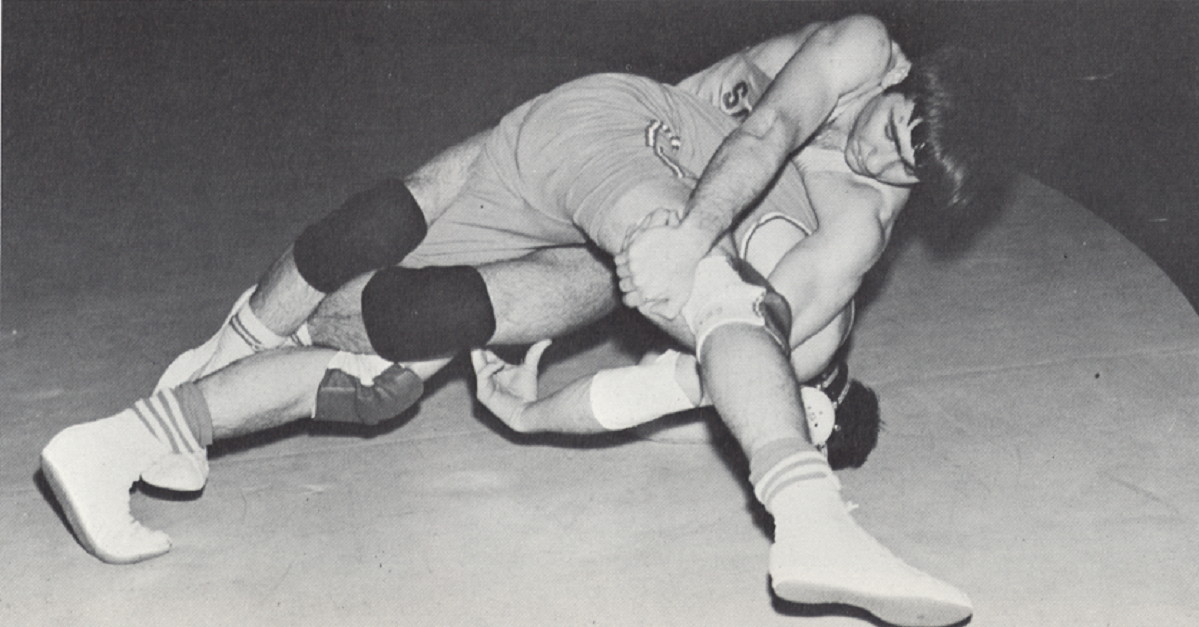 Tony Nadasdy works to gain advantage in match with Rich Central.