1969 Varsity Squad TFS Postscript Yearbook p079
Football in Action | Rebel Cross Country & Fresh-Soph Runners | Basketball in Action | Varsity Squad PDF | Soph and Fresh Basketball | Soph Basketball in Action | Swimming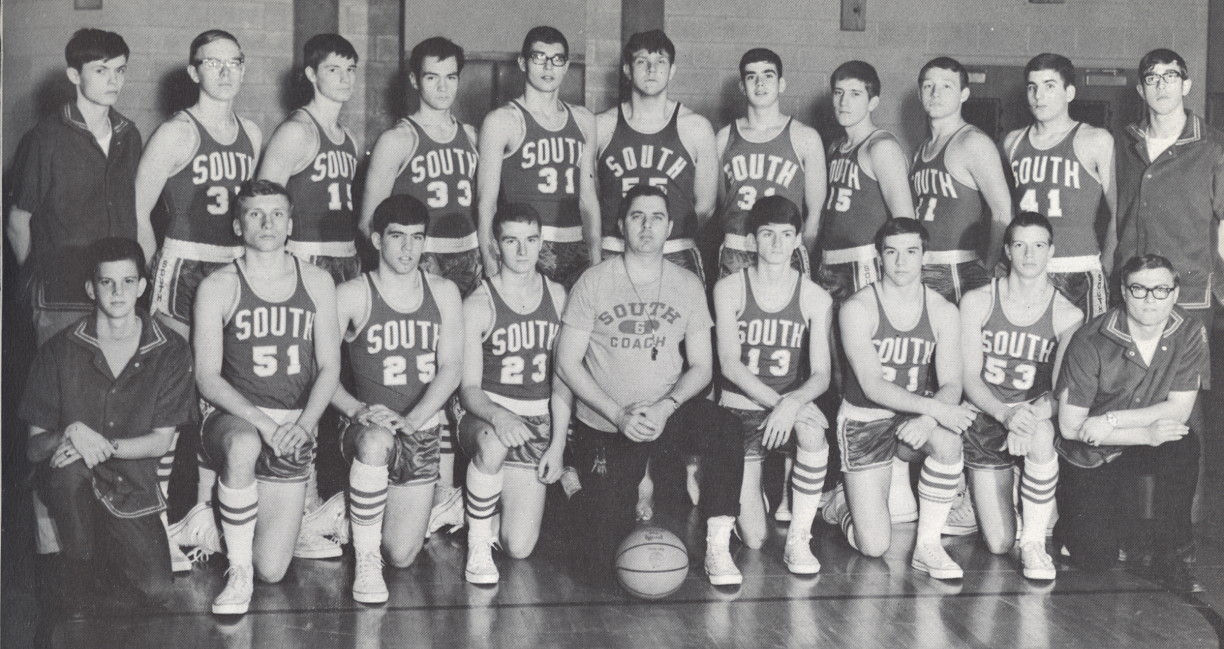 Varsity Basketball: bottom row, left to right: Row 1: Rich Kuske, mgr., Dave Van Milligan, Bob Rossman, Bill Haub, Coach Kiester, Bob Oderwald, Jim Sonntag, Dave Hollingsworth, Randy Schmitty mgr. Row 2: Tery Barlage, mgr., Tore Stole, Roger Yochem, Dan Kelly, Gary Zaur, Rob Potter, Chris Begley, Paul Warn, Wayne Brumm, Carl Gjeldum, Don Sohl, mgr.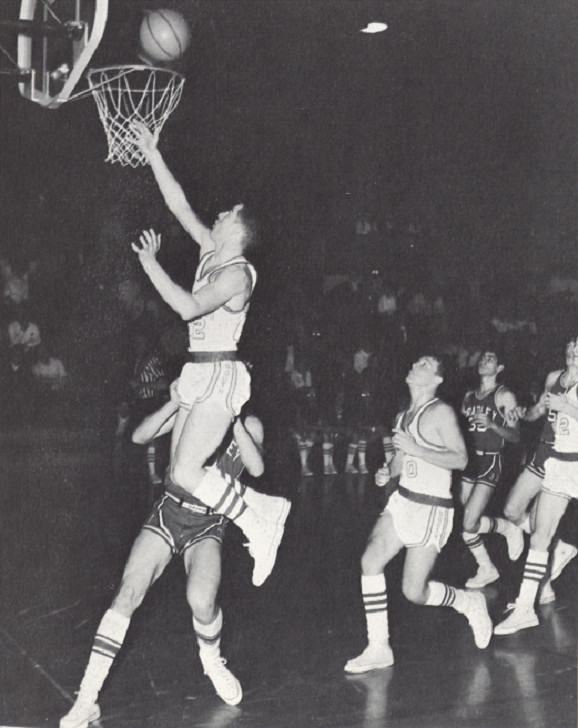 Guard Bill Haub avoids dunking the ball because it's illegal and settles for a lay-up.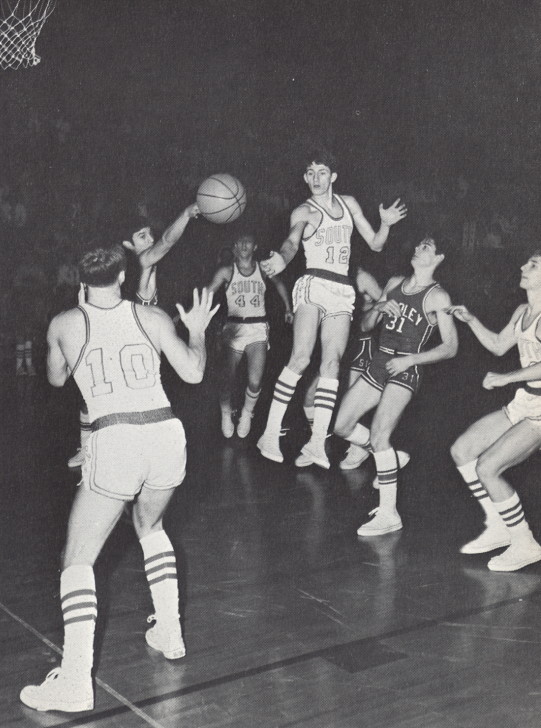 Junior Bob Oderwald feeds to Wayne Brumm under the basket for a quick bucket.

Caption on p079:
Varsity Squad
79