1969 Spanish Club TFS Postscript Yearbook p039
Speech and Debate | Varsity Debate | National Forensic League | Spanish Club PDF | Russian & Latin Club | German & Russian Club | French Club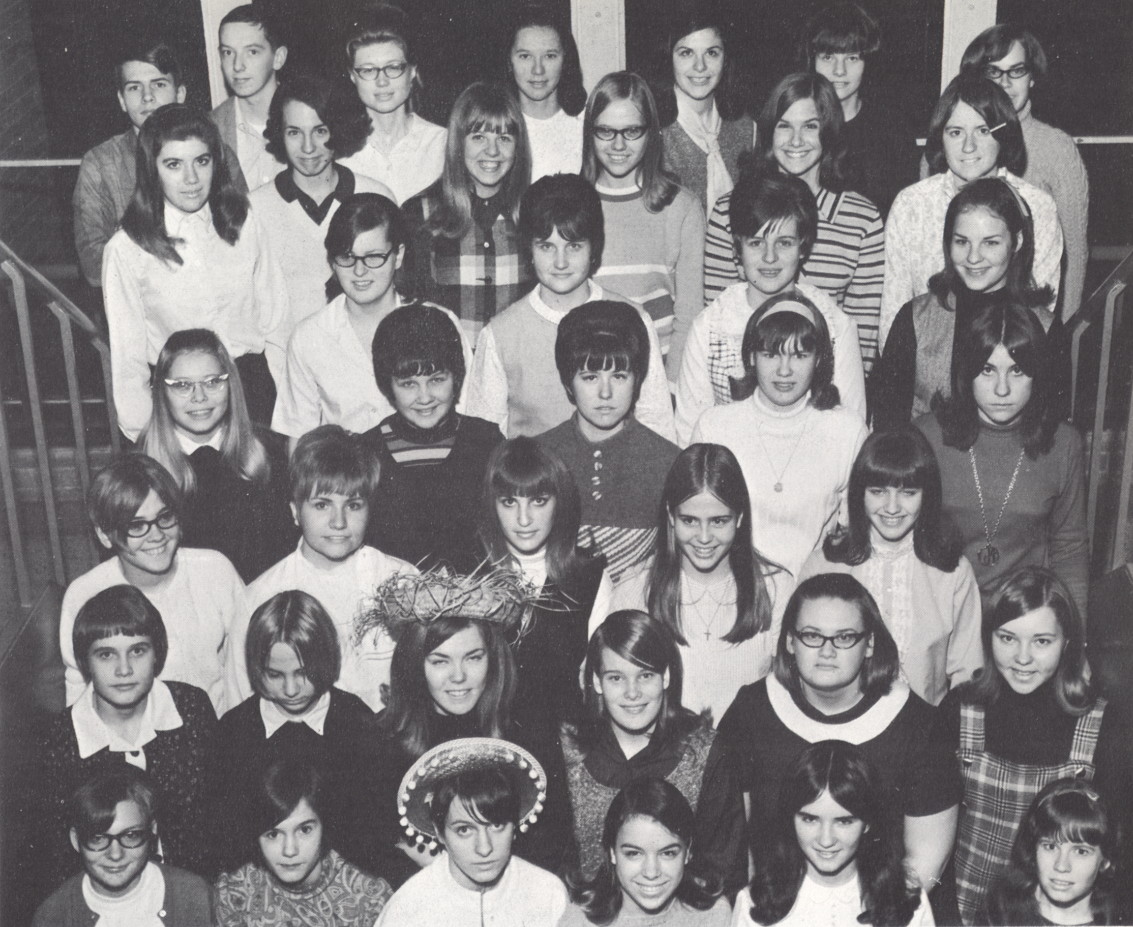 Spanish Club: Row 1: Mary Ann Kuipers, Candy Coylc, Janice Fiedler, Janice Waugh, Joyce Yellina , Karen Peterson. Row 2: Terri Evans, Nancy McGeau, Maribeth Lindquist, Janet Darlington, Penny Robertson, Nancy Carlson. Row 3: Barbara Gardner, Cindy Blank, Lynn Edelstein. Susan Klucher, Effie Smith. Row 4: Wanda Poplawski, Rosemary Zitek, Becky Bomnar, Debbie Rose, Nancy King. Row 5: Lynn Bricco, Coralei Postma, Kathy Schaberg, Marilyn Vickers. Row 6: Karen Felgenhauer, Debbie Bauer, Laurie Bergren, Gail Bulla, Jana Worlsey, Sue Brown. Row 7: Tom Gosciej, Jeff Hamblin, Debbie Miller, Judy Vajda, Alice Zorka, Sharon Okeley, Diana Moore.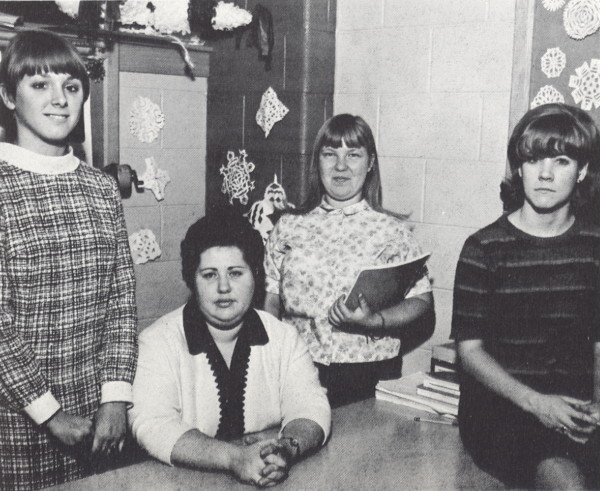 Officers: Ellen L. Fogle, President; Miss Beyer, Sponsor; Pam Elman, Secretary; Michelle Linn, Vice-President.
Carnival, the Dead Party, a hay ride, and numerous outings filled the Spanish Club's agenda this year. Interest and learning ran high, and members had a very rewarding time in this active organization.

Caption on p039:
SPANISH CLUB IS ONE OF THE MOST ACTIVE.