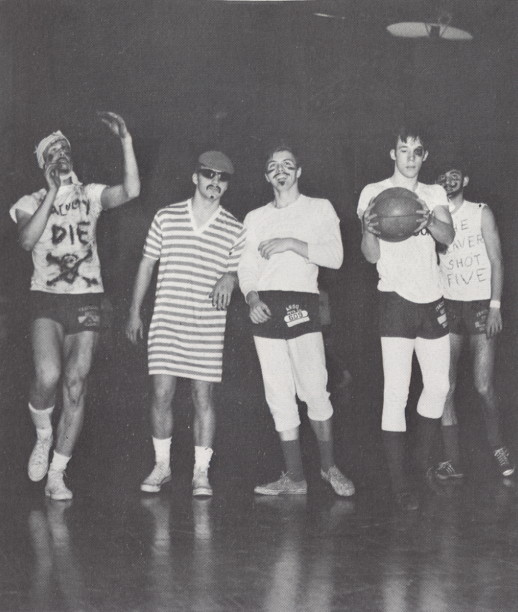 The starting lineup from Patricia Stevens, Hammond Branch.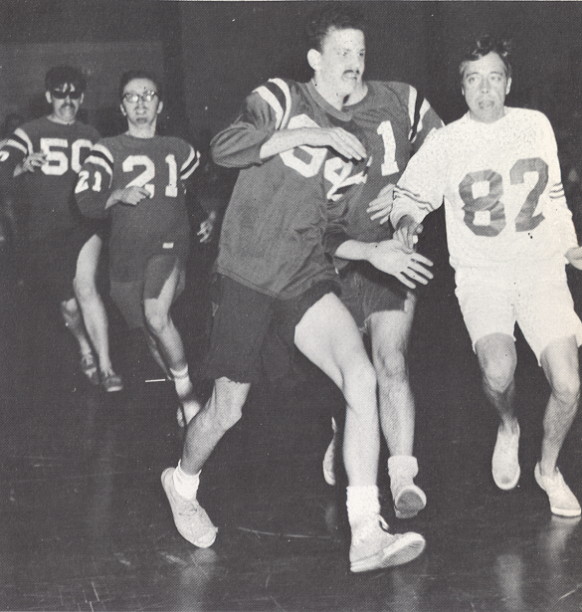 Quarter-milers come in for the finish.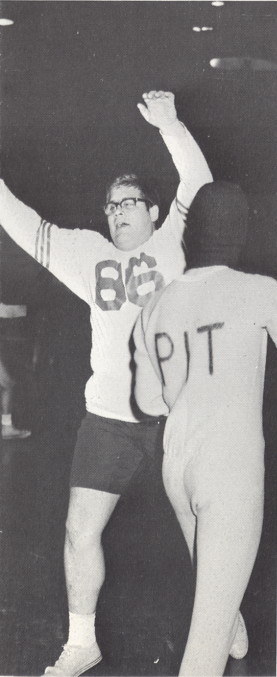 Reverend Hyde is accosted by the infamous Pit.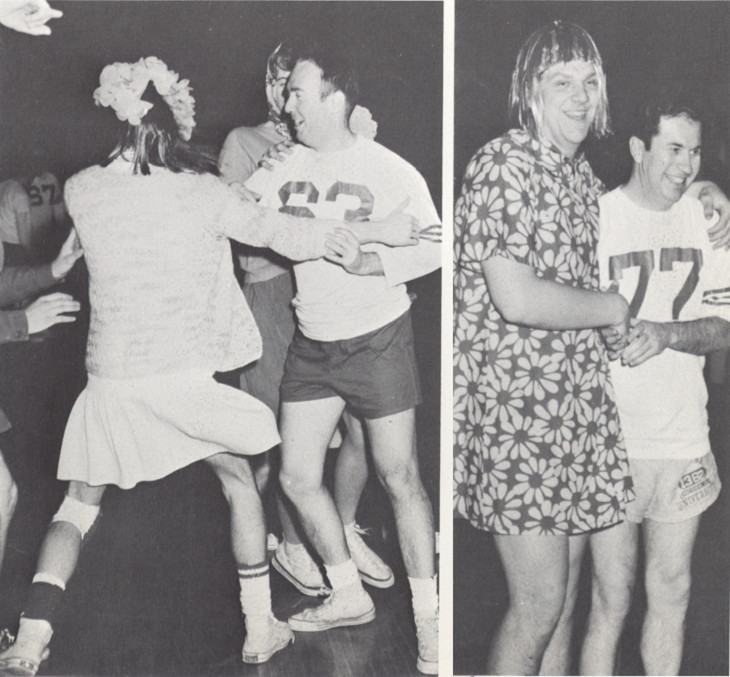 Cheerleaders get carried away by the irresistible charms of Ed (Old Pro) Schocke. (Or is it the other way around?)

Caption on p019:
FACULTY WALKS OVER THE LETTERMAN, 56-34.
BOTTOM RIGHT: Jerome O'Drobinak and sweetie Pretty Patti Porter prove theyre not just strangers in the night.