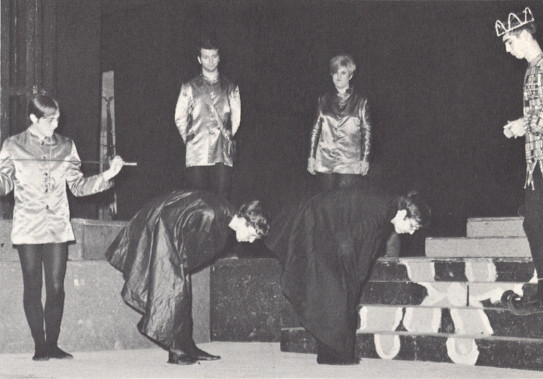 Mike Wagner and Mark Gapinski, two spies, present a letter to the king of England.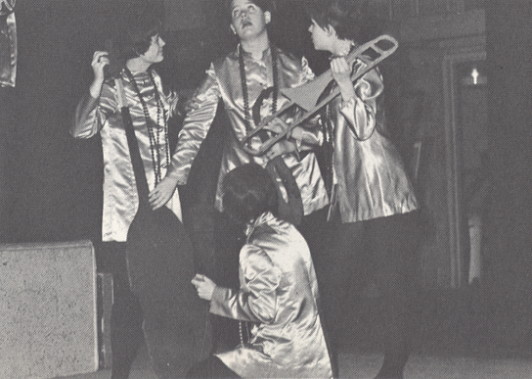 Linda Piaskowy, Kathy Johnson, and Becky Bonnar and Sheila Whitehead portrayed four Musicians.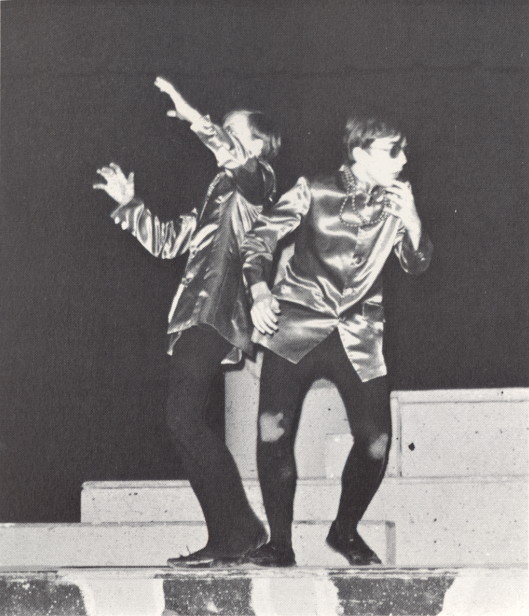 Rosencrantz and Guildenstern are wary as they scan the ship for remaining pirates.
Four of the Tragedians limber up while awaiting their cues.

Caption on p017: