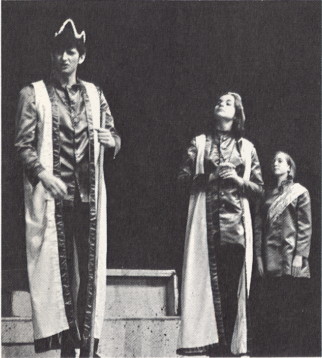 Bill Conley as Claudius and Marilyn Stone as Gertrude seek help for the ailing Hamlet.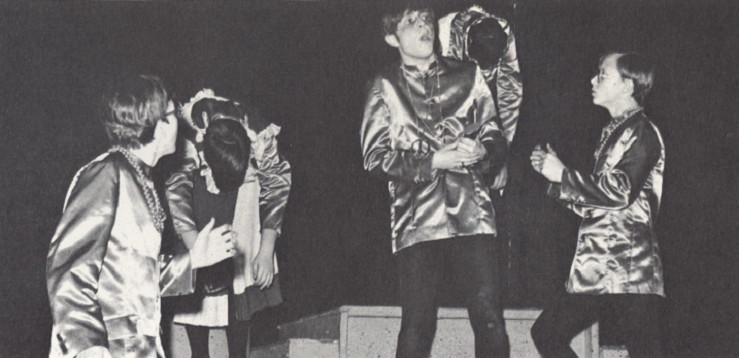 "So there's an end to that," cries the Player as he stabs himself.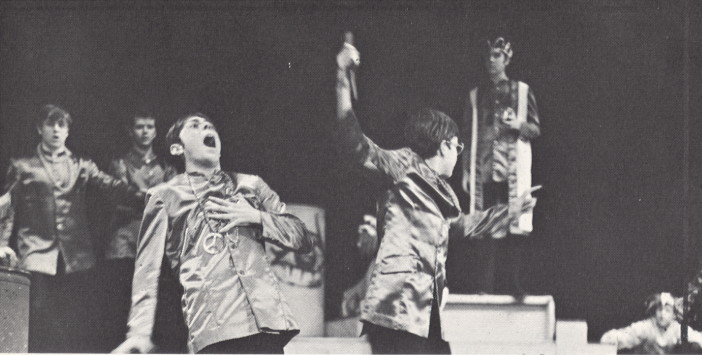 "If we had a destiny, then so had he; and if this is ours, then that was his."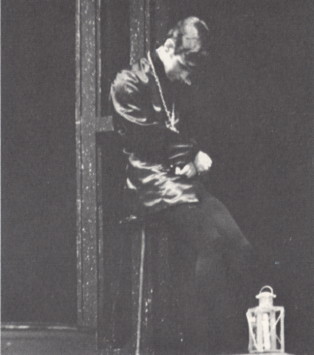 Hamlet sits in deep contemplation during his boat ride to England.


The entire cast of Rosencrantz and Guildenstern stand ready in prologue.

Caption on p016:

            CAST
Rosencrantz..... Royden Bloom
Guildenstern ....Ron Relic
Player.......... Tom Ross
Claudius........ Bill Conley
Polonius........ Doug Cutler
Hamlet.......... Jack Wiers
Ophelia......... Carol Bendell
Gertrude........ Marilyn Stone