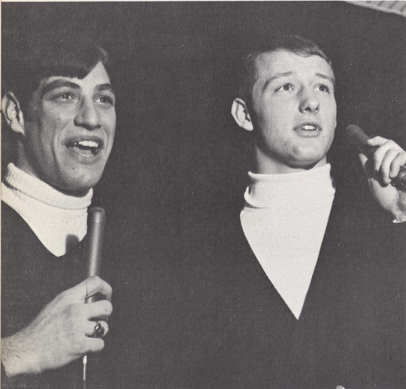 Jerry Fritz and Wayne Brumm shared the role of M C.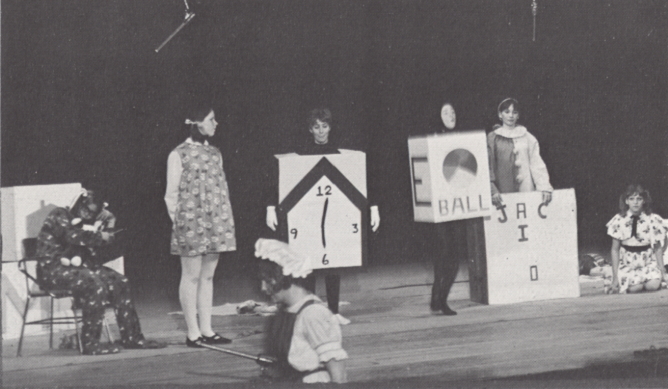 The Junior Ensemble comes alive in "Not Until Dark."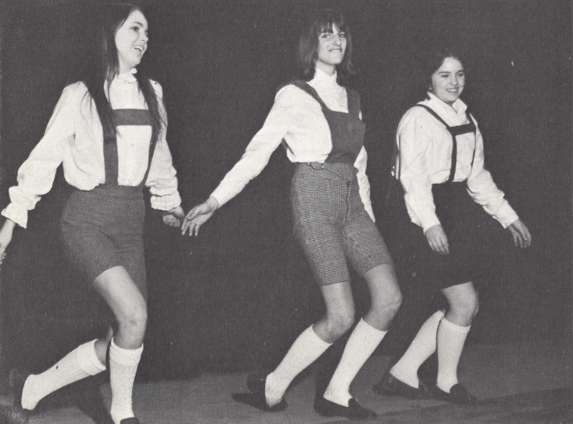 The Freshman class' production of featured this dancing trio.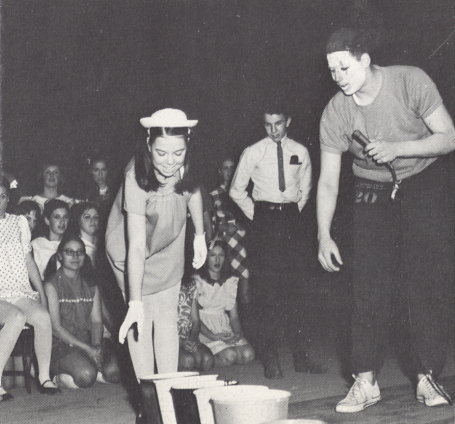 "On the Good Ship Lollipop" Wojo directs Debbie Higgins in the Grand Prize Game at the Sophomore class' presentation of Wojo' s Circus.

Caption on p014:
Fractional Follies soars "Up, Up and Away."