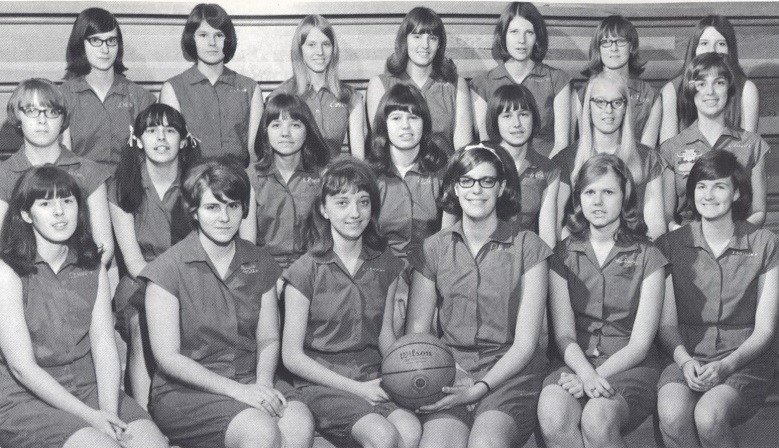 Juniors left to right: Top: Joan Hein, Vita Klos, Cindy Steltzer, Kathy Neumann, Dianne Poffenberger, Linda lllo, Melody Martin. Middle: Judy Becker, Kathy Orban, Kathy Prondzinski, Kathy Bolek, Kathy McGrath, Ellen Stole, Sue Schultz. Bottom: Suzann Ihnen, Margie Melko, Denise Troppman, Pam Neal, Chris Markiewicz, Shirley Guloske.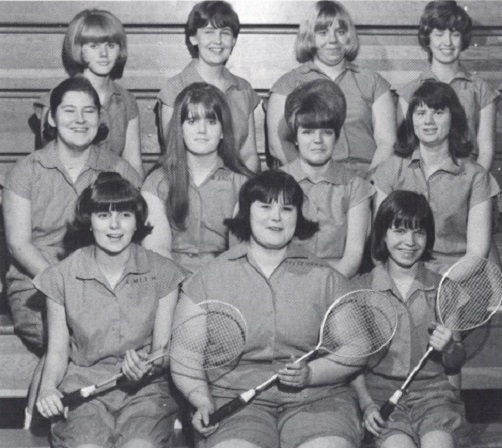 Sophomores left to right: Top: Edna Klos, Karen Legebien, Darlene Machtemes, Margaret Vincent. Middle: Denise Moeller, Gay Schiever, Marily Ball, Sherry Barker. Bottom: Kathy Smith, Phyllis Cederholm. Sheila Elias.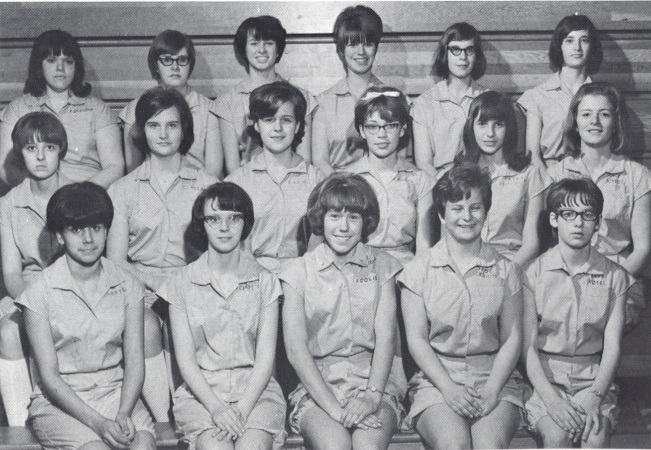 Freshmen left to right: Top: Pat Deflippo, Beth Peterson, Marilou VanLaningham, Lyttia Jones, Debbie Sowinski,
Nannette Brunetti. Middle: Cindy Wozniak, Coralee Postma, Kathy Schaberg, Michelle Murrin, Kathy LeClaire,
Joyce Schiedt. Bottom: Louann Knoezer, Cindy Schroeter, Lois Gunlogson, Joanne Crouch, Barb Rossi.

G.A.A. Page 121