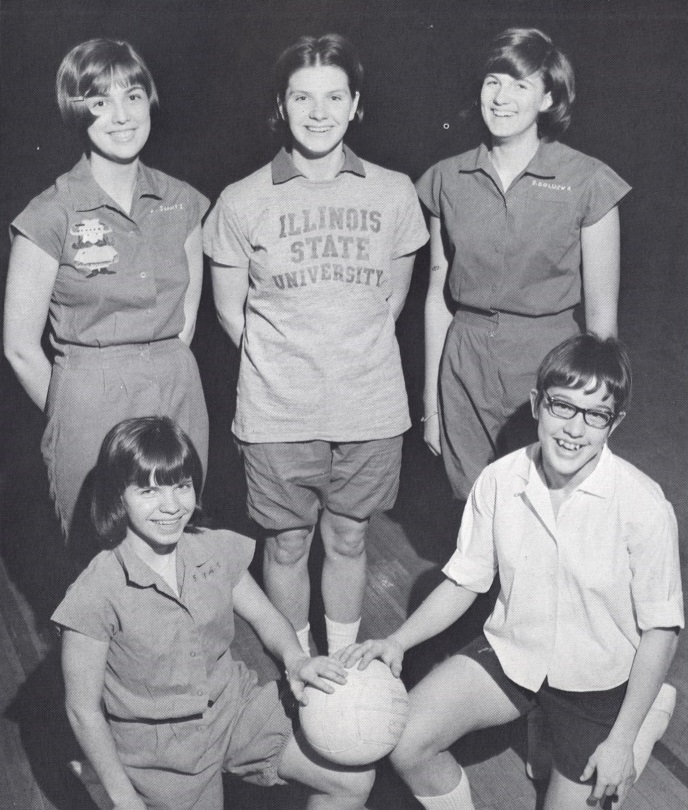 Officers Kneeling: Sheila Elias, Head of Sports; Rene Sterbenc, President. Officers Standing: Sue Schultz, Treasurer; Jean Klacik, Vice President; Shirley Guloska, Recorder. Not in picture: Kathy Wiellamn, Corresponding Secretary; Miss Sharkey, Sponsor.
G.A.A.: The Girls' Athletic Association at TF South is one of the most active organizations in the school. The various sports the girls participate in are bowling, Softball, volleyball, swimming, and basketball. They sponsor activities such as Dad and Daughter Night and Mother and Daughter Night.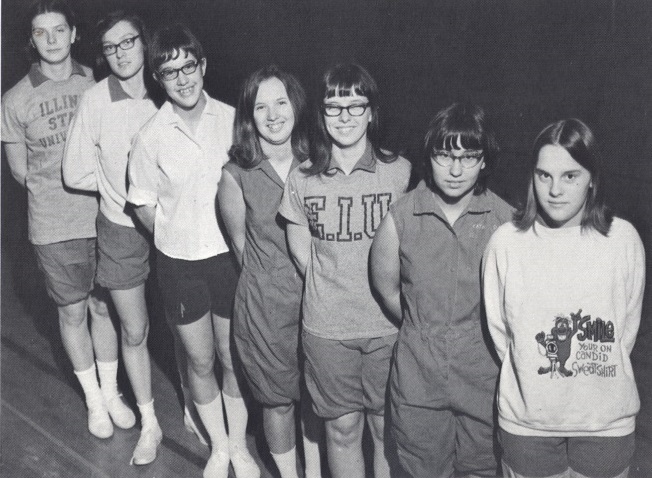 Seniors left to right: Jean Klacik, Irene Rossi, Rene Sterbenc, Janice Westerhoff, Janet 120 Lutz, Kathy Dale, Eileen Rossi.