CHEERLEADERS - 1968 TFS Postscript Yearbook p116
Rebel Rouser | Postscript | Sports | Cheerleaders PDF | Varsity Cheerleaders | Pep Club | Lettermens Club


The cheerleaders had a new sponsor this year, Miss Marsh. Under her leadership, the varsity and sophomore cheerleaders travelled to all home and away football and basketball games during the season. In the spring try-outs were held for next years girls. Their perfect timing and poise in the cheers were the result of long hours of practice. T.F. South has the perfect representatives of the school in these girls.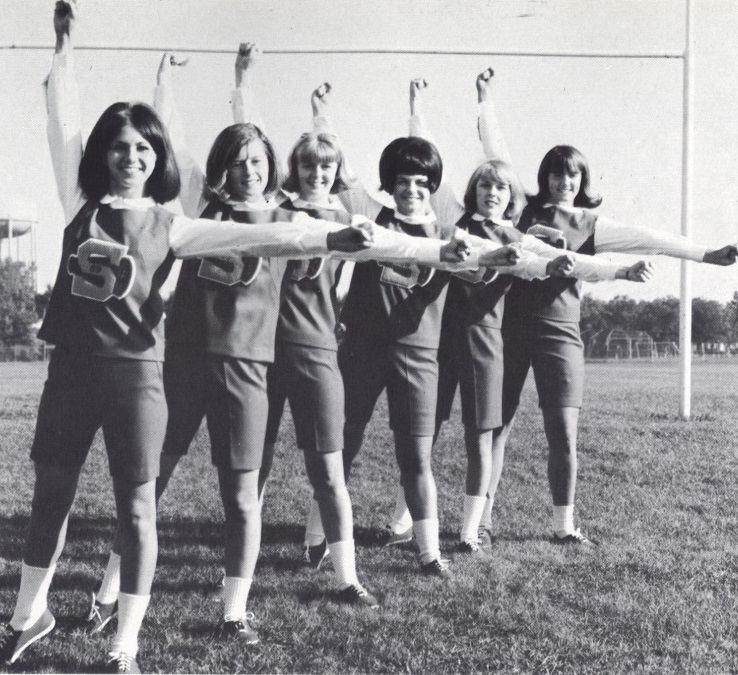 Varsity Cheerleaders: - Chris Beres, Judy Gasquoine, Diane Watts, Debbie Cable, June Jabaay, Kathy Neumann.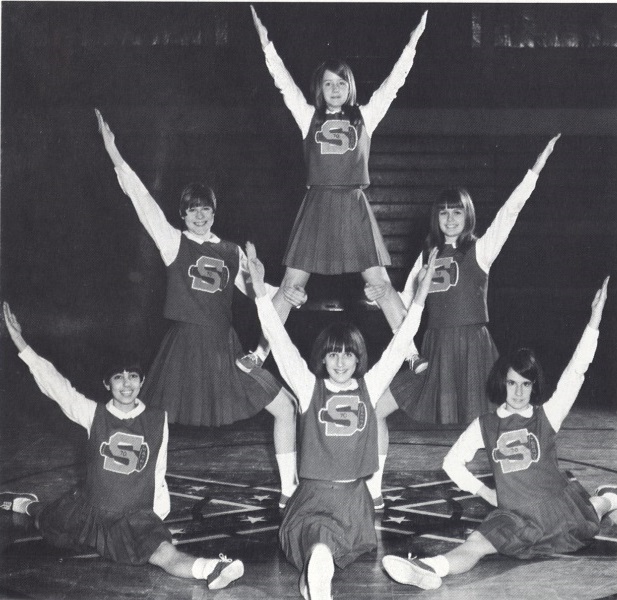 Sophomore Cheerleaders: - Row 1: Kathy Aloia, Joanna Zupancic, Terry Dalrymple. Row 2. Paula Dublak, Janet Dillon. Row 3: Joann Ditter.