POSTSCRIPT - 1968 TFS Postscript Yearbook p114
Freshman Girls Chorus | Music Deptartment in Action | Rebel Rouser | Postscript PDF | Sports | Cheerleaders | Varsity Cheerleaders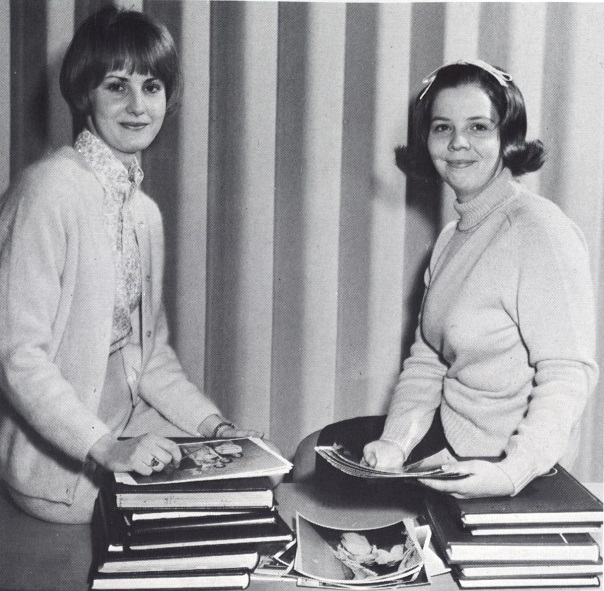 Postscript co-editors: Barb Beckman and Lois Makinen.
Each year in the spring the staff for the Postscript is chosen from the journalism classes. The coeditors have the job of coordinating the taking of pictures and the actual layout of the yearbook. A special staff is chosen to help them and Mr. Joe Hyde advises them.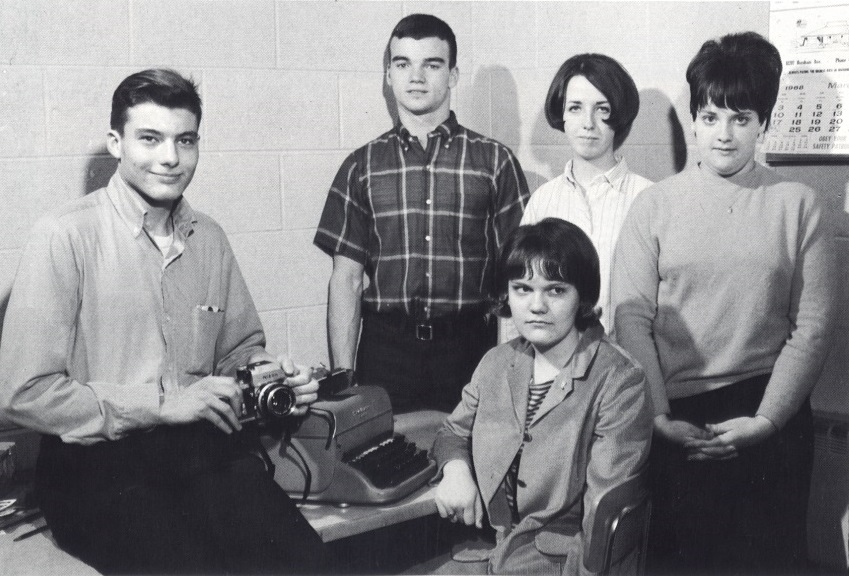 Postscript Staff Seated: Tom Crezenski, photographer; Joan La Mar, Underclass editor. Standing: Ed Steinweg, sports; Rose Palenik, advertisement;
Pam Leahy, advertisement. Not in picture: Jeff Brown, sports; Mike Karson, advertisement.