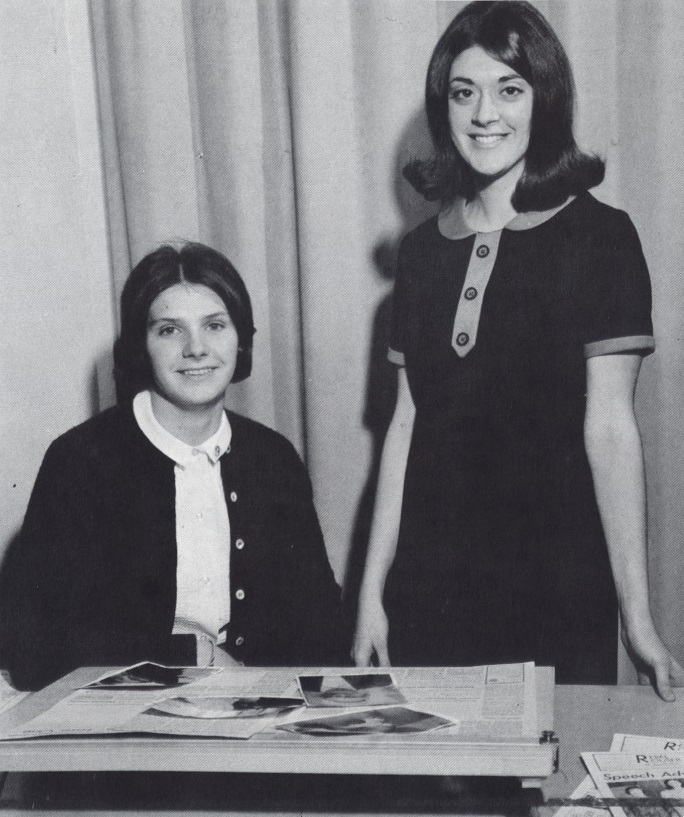 Rebel Rouser Editors Jean Klacik and Mary Algozzini.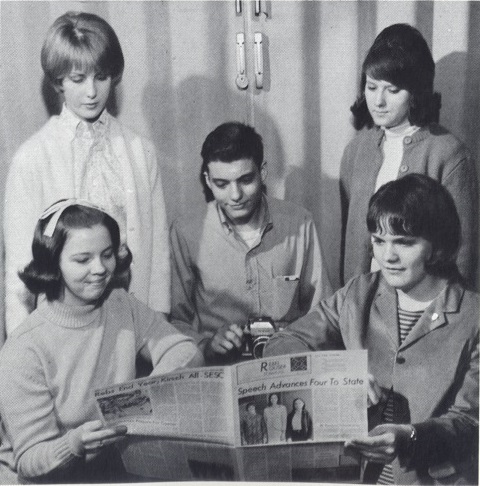 Rebel Rouser Staff kneeling: Lois Makinen, distribution; Tom Crezenski, photographer; Joan LaMar, copy editor. Standing: Barb Beckman, distribution; Kahty Miller, cartoonist. Not pictured: Ed Steinweg, Exchange Editor, Jeff Brown, Sports Reporter. 113
The Rebel Rouser is a bi monthly publication put out by students chosen from the journalism classes and from editors picked from the preceding year's classes. A feature editor, copy editor, and club editor are responsible for the news while the reporters are responsible for reporting the news.

Rebel Rouser Staff