EISENHOWER ELEMENTARY - 5th Grade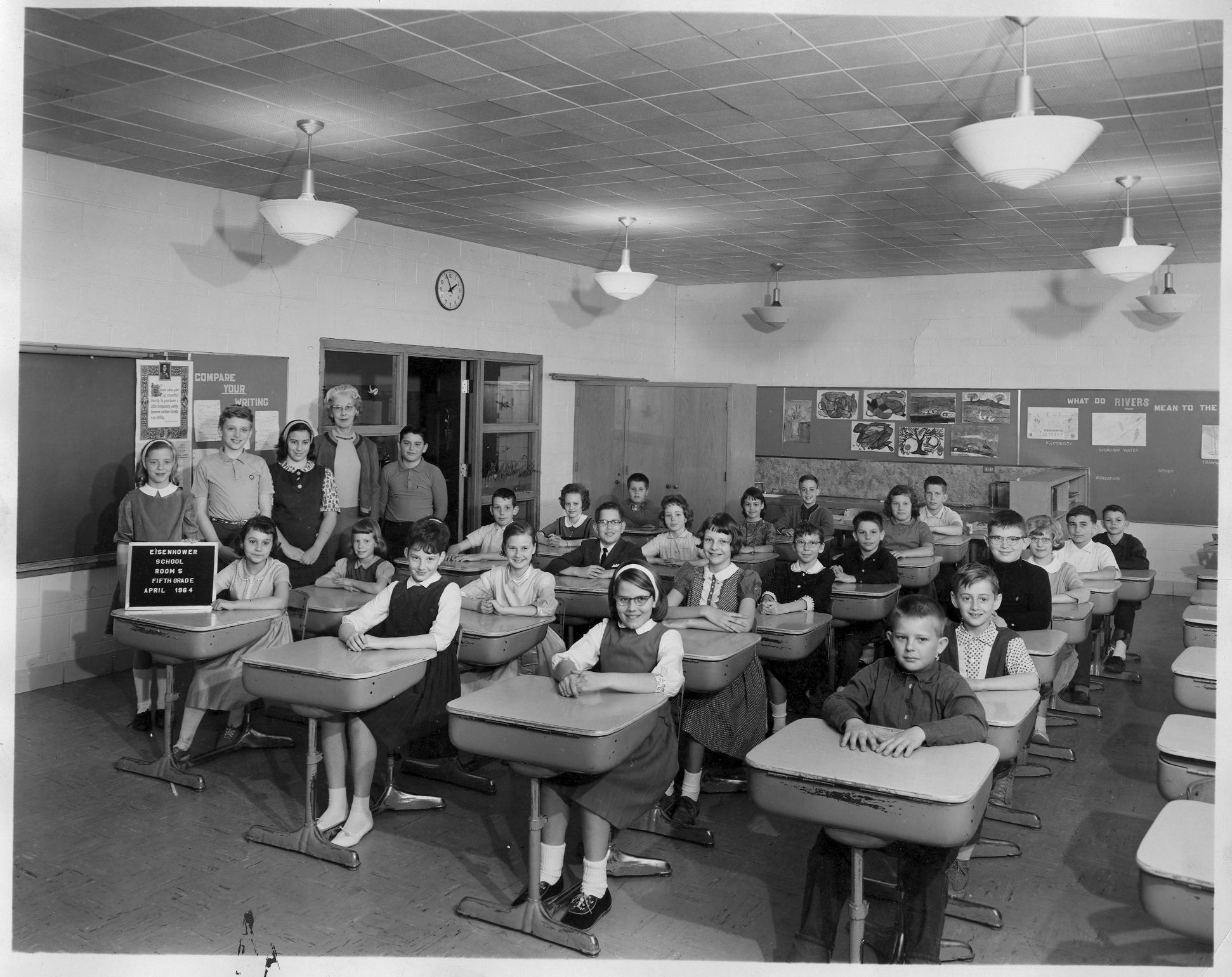 Standing: Sharon Davis, Tim Nowaczyk, Deborah Hockenberry, teacher, Jerry Webb. Row 1: Joan Bromowicz, Karen Peterson, Tom Hedges, Effie Smith, Harris Swets.
Row 2: Jocelyn Cross, Laura Kozul, Joe Karwatka, Linda Franklin, Linda Jansma, Danny Buckner. Row 3: Liz Piltaver, Sharon Okeley, Brenda Janson, Scott Abell, Joanne Wojciehowski, John Junker.
Row 4: Glenn Gustafson, Bob Robertson, Billy Tyrone, Vickie Babe, Egon Zimmerman, Bruce Linn.

---
Index 1971 | Index 1970 | Rebel Rousers | Reavis 1 | Reavis 2 | Reavis 3 | Reavis 4 | Reavis 5 | Eisenhower 1 | Eisenhower 2 | Eisenhower 3 | Eisenhower 4 | Eisenhower 6
Photo scanned and submitted by John Junker. If you have grade school class pictures that you'd like to share, please email them to spiralblue@yahoo.com Eventually I will tag the photos with names so they appear when you hover your mouse over the faces. If you know *any* of the names, please insert them in the email.