DOUBLE SEXTETTE & MEISTERSINGERS- TFS Postscript p109
Band Officers | Pom Pom Girls & Twirlers | Stage Band and Candids | Double Sextette & Meistersingers scan | Advanced Girls Chorus | Fr. Girls Chorus | Music Dept.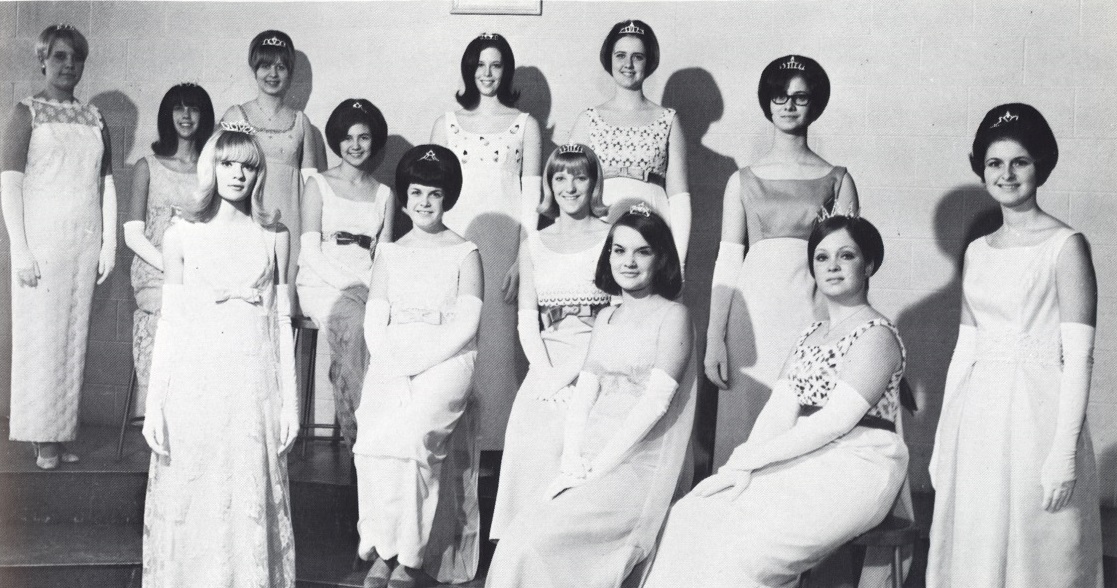 Double Sextette: - Row 1: Kathy Miller, Linda Roos, Paula Parker. Row 2: Debbie Cable, Celeste Pilackas. Row 3: Sharon Ritter, Linda Gussman. Standing: Sharon Brewer, Lois Jones, Sandy Green, Carla Gallion, Diane Davis, Donna Glad.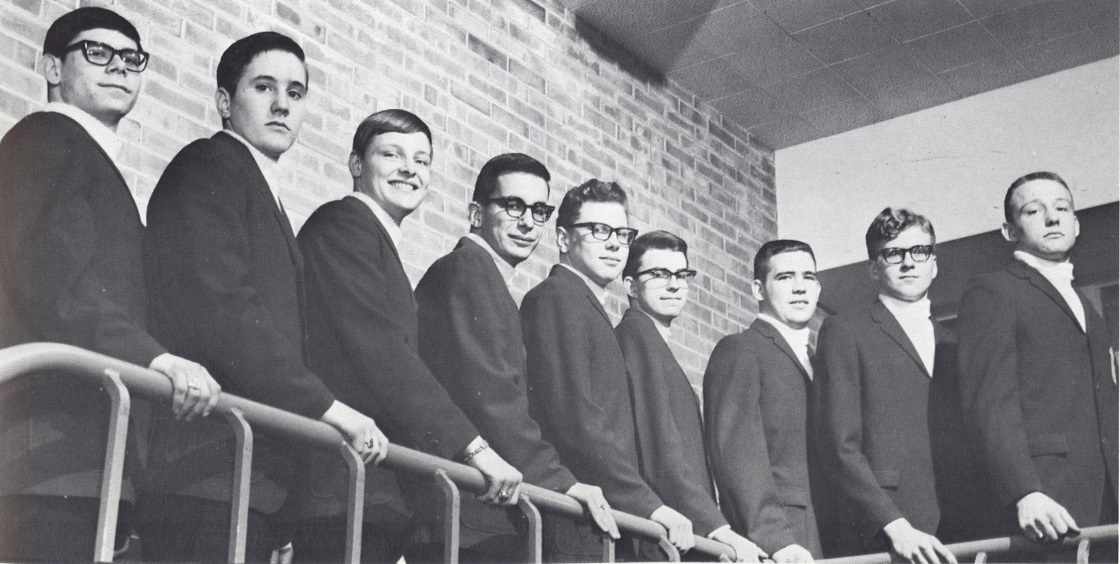 Meistersingers: - Left to right: David Dickenson, Tom Beswick, John Link, Rich Walton, Dave Thomas, Mark Mertes, Dave Gentry, John Wiers, Wayne Brumm.