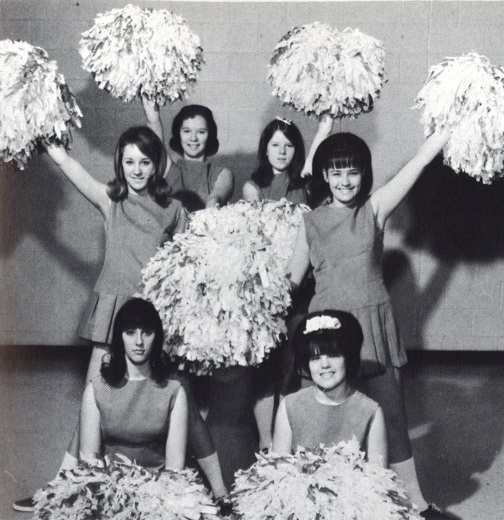 POM POM GIRLS: Row 1: Barbara Suns, Sue Mullins Row 2: Karen Schmidt, Judy Vajda, Karen Du Marco, Pam Foh.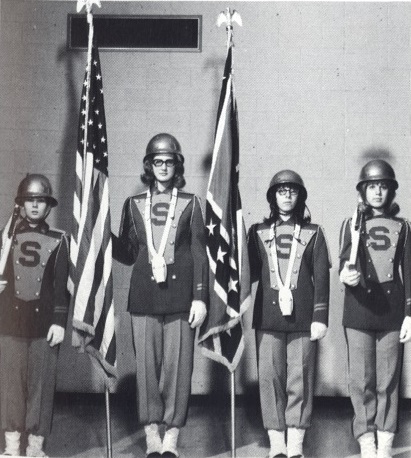 COLOR GUARD: - Left to right: Kathy Schuur, Joan McDonald, Janet Lutz, Nancy DeBoer.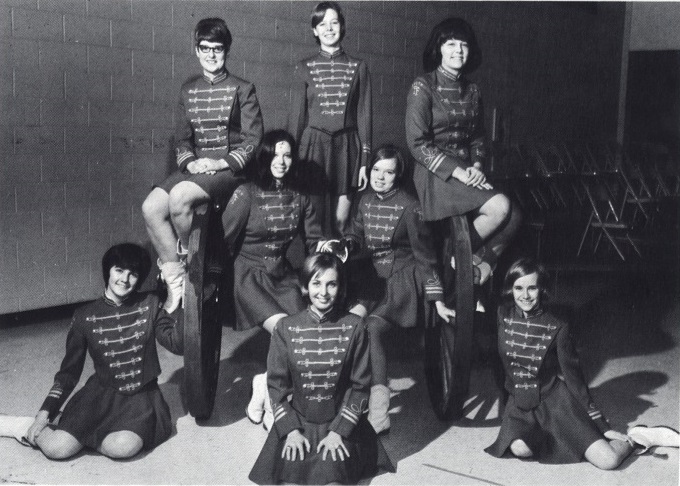 TWIRLERS: - Seated: Jody Stewart, Jeanie Horgeshimer, Cyndee Heintz. On the cannon: Carol Mizanih, Sandy Green, Pat Frantz, Sherry Nondorf, Diane Ahlgrain.