LANSING KINDERGARTEN 1959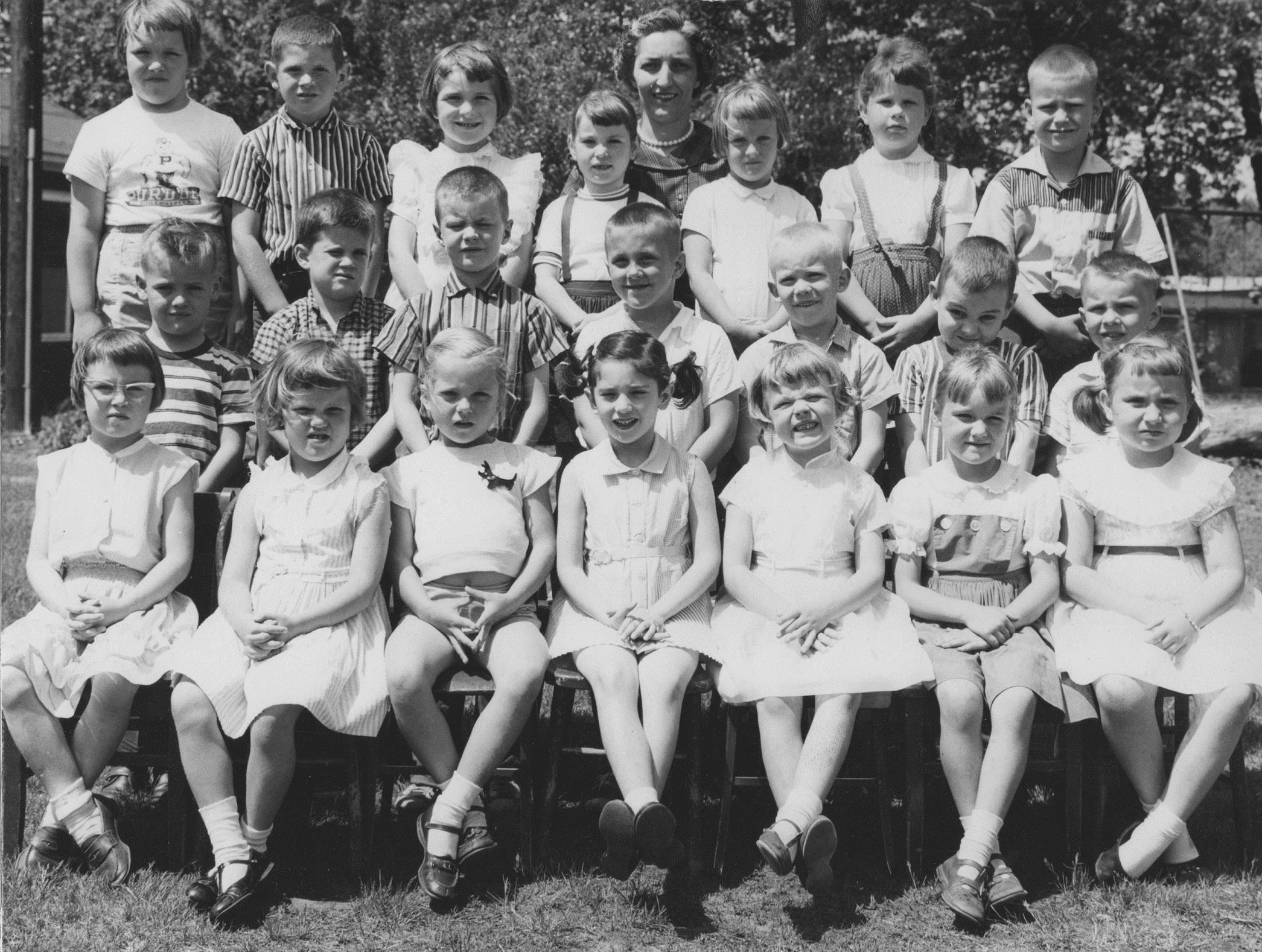 Picture donated by Scott Highland
(Hover the mouse over the face to see who's been identified so far)
Top Row: 2nd person is Jon Tessor. Scott Highland is the last on the right.
2nd Row: 4th from left is Ron Bertalan, next Bill Holmes, next is Terry, and then Scott Malcom.
3rd Row: 3rd from left is Carol Deichen, 5th from left is Laurie Bergren, then Pam Miller and then Cindy Blank.

---
1971 Index | Eisenhower 1 | Eisenhower 2 | Eisenhower 3 | Eisenhower 4 | Eisenhower 5 | Reavis 1