1970 T.F.S. Junior Honor Society and It's Academic
Nor-Sten | Ste-Zent | Zim-Zych | Unknown | Junior Honor Society | Days of Wine and Roses | Senior Divider Page | Ald-Bedn | Beg- Bro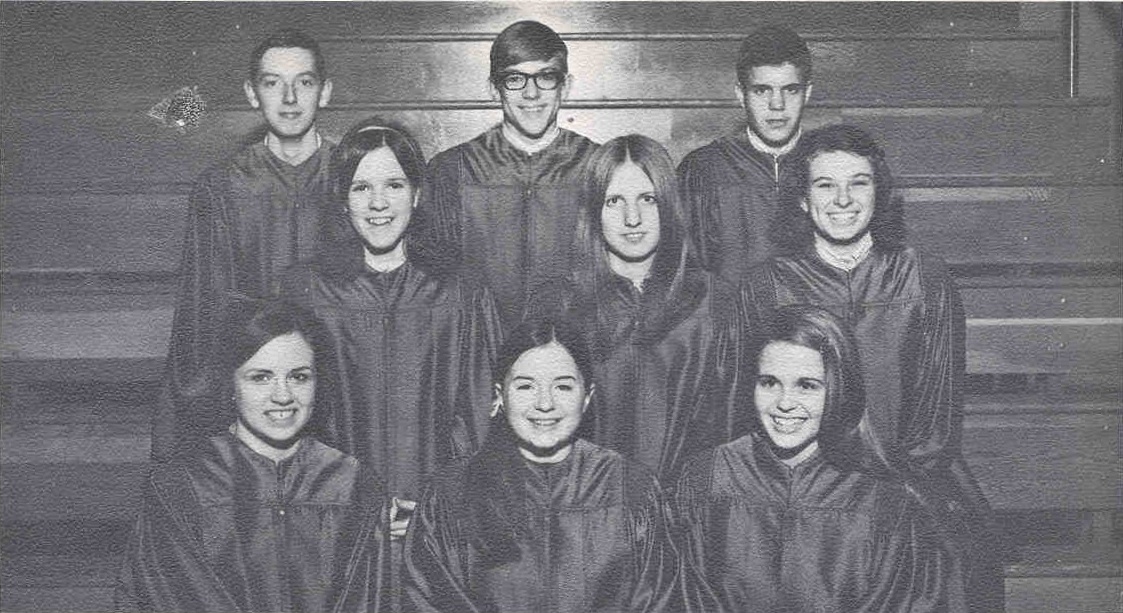 Junior Honor Scieciety: Row 1: Kay Mote, Lynda Willer, Sue Klucher; Row 2: Carol Michalak, Sue Marsteller, Marilou Vanlangingham; Row 3: Jeff Hamblin, Peter Zych, Rich Gjeldum. Not pictured: Scott Dugan.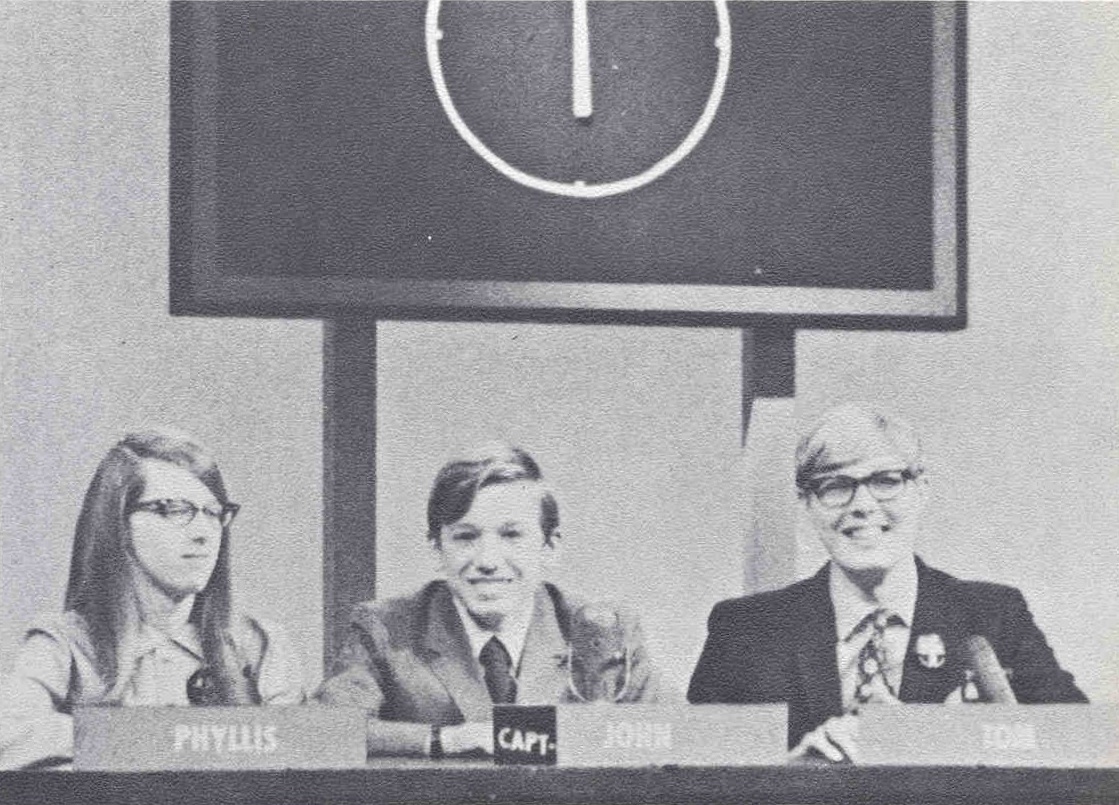 Rebels Phyllis Kuhl, Jon Van Drie, and Tom Poplawski answer difficult questions on It's Academic.
This is the Postscript © Yearbook of Thornton Fractional South High school in Lansing, IL during the 1969-1970 season.
1968 Index | 1969 Index | 1970 T-of-C | 1970 Index | 1971 (Home)