TFS 1970: VARSITY WRESTLERS
Pep Rallies | Varsity Swim | More Swimming | Fresh and Soph Swim | Swim Timers | Varsity Wrestlers | Sophomore Wrestlers | Freshmen Wrestlers | Varsity Basketb | Basketball Scores | Junior Varsity Basketb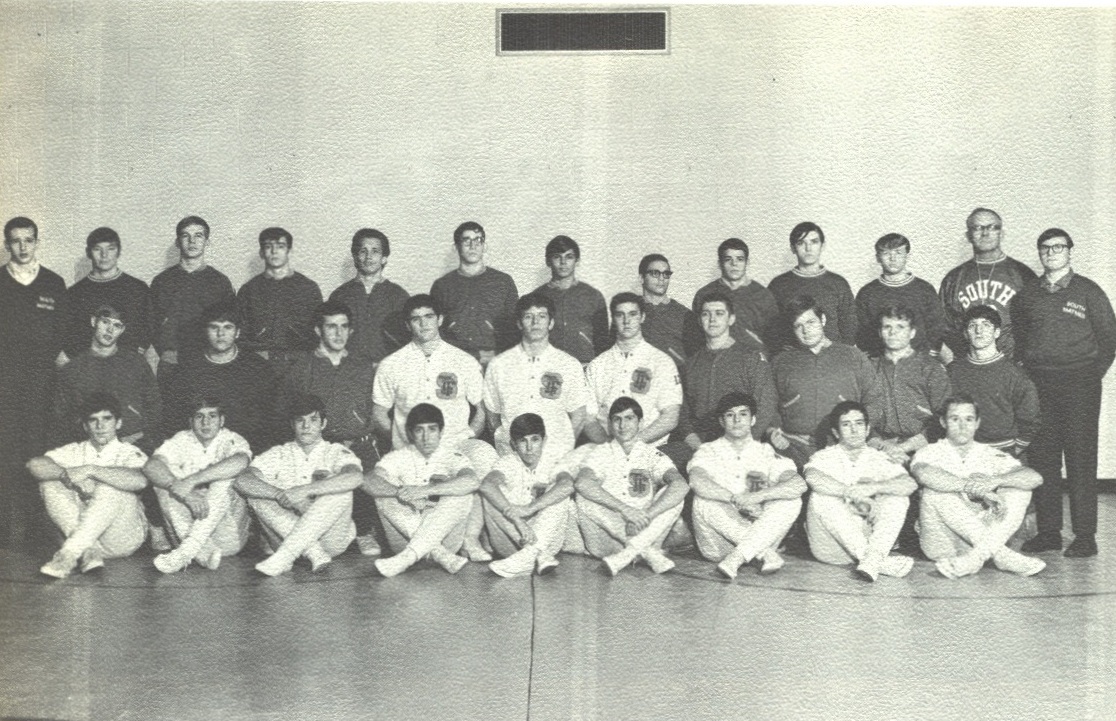 Varsity Wrestlers Row 1: Ed Murphy, Fred Hoekstra, Daniel Le Monier, Tim Gavin, Steve Toepfer, George Nadasdy, Roderick Maravilla, Mike Maloney, Arvidas Jarasius.
Row 2: Mike Warfel, John Gorzyca(sp?), Ronald Diamond, Andrew Tepavcevich, Richard Ebbens, Jeff Keister, James Palicke, Kerry Warburton, Stephen Archambault.
Row 3: John Pozworski, Manager; Dan Rajkovich, Gerald Kohlenberger, R. Whyle, John Wollack, Dave Junker, Mike Toepfer, Steve McGilvrey, Robert Sausaman. Norman Klien, Mark Kingdom, Coach Sowinski, Ed Grubbe
Help Needed: Row 2 is one name short, so some of the tags are probably wrong. If you can help with the missing name, please email spiralblue@yahoo.com and be sure to mention page "70_080."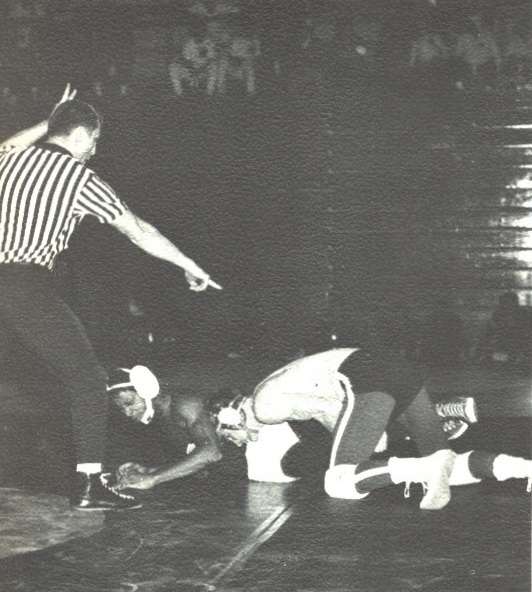 Varsity Wrestler Fred Hoekstra nears the end of a succesful match.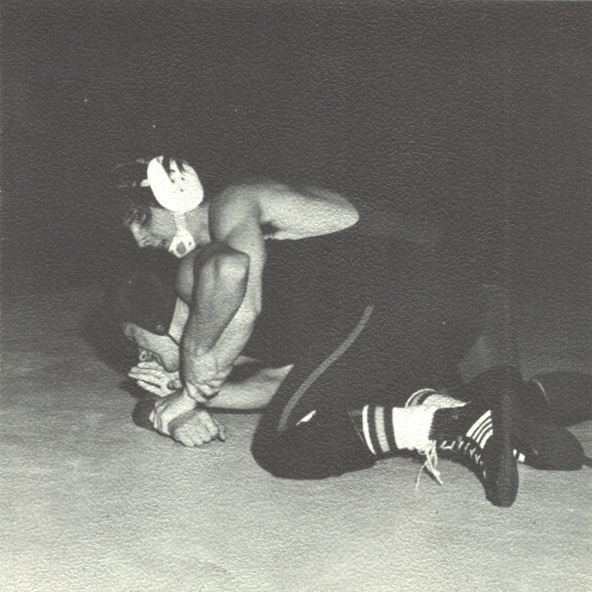 Tim Gavin prepares his opponent for a pin.