1970 T.F.S. Students Express Emotions Through Music
Varsity Band continued | Triple Sextette and Double Sextette | Meister Singers and Winter Concert | Students Express Emotions | Concert Choir and Freshmen Girls' Chorus | Cheerleaders | Sports Divider Page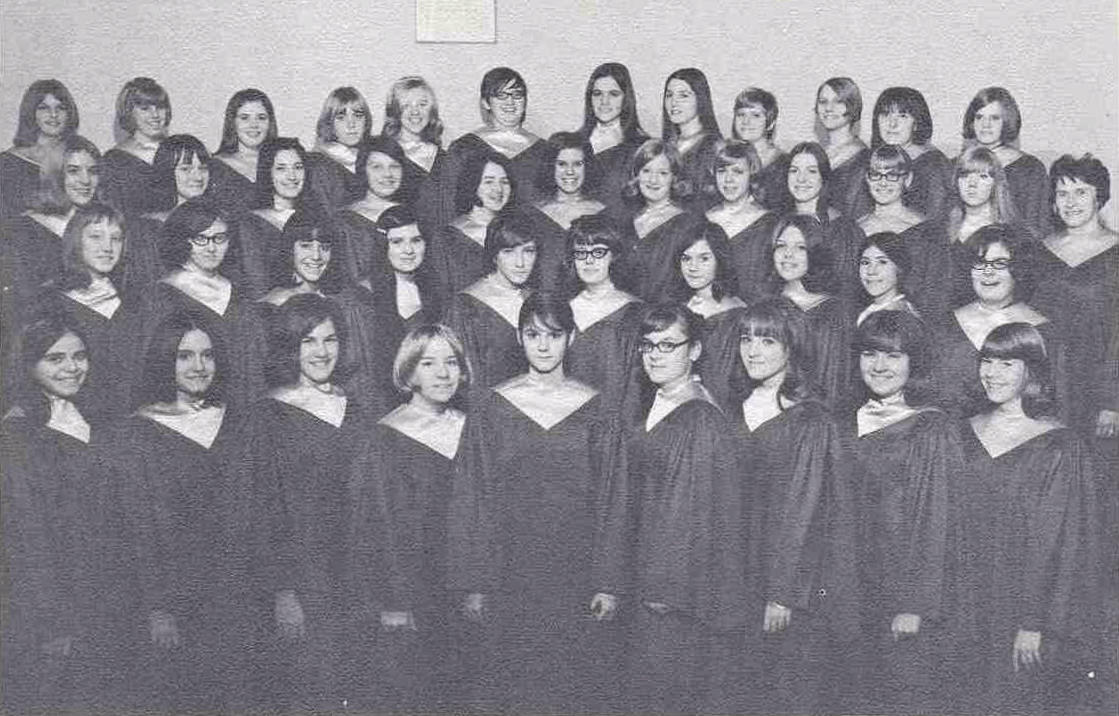 Advanced Girls' Chorus:
Row 1: Debbie Ward, Judy Esau, Polly Camalick, Pat Banet, Kim Coyle, Anna Roesel, Kathy Boyer, Lucy Yurek, Kathy Drabik.
Row 2: Kathy Hassig, Diane watson, Valerie Pazik, Kathy Welch, Debbie Lane, Linda Piaskowy, Candy Coyle, Maureen Cloonan, Debbie Maravilla, Sue Lecki.
Row 3: Janet Wrezinski, Terri Glidden, Nanette Brunetti, Rosemary Zitek, Patti McHugh, Mauri Berda Lynn Freeman, Mary Johnson, Marty Burda, Kathy Parry, Lana Turner, Mrs. Fuka.
Row 4: Sue Dobos, Debbie Rowley, Pam Stamper, Carol Kuechele, Pam Kozen, Karell O'Brock, Carolyn Maxeiner, Joanne Zaur, Karen Morgan, Sue Fehlberg, Diane Bartman, Eileen Baldwin.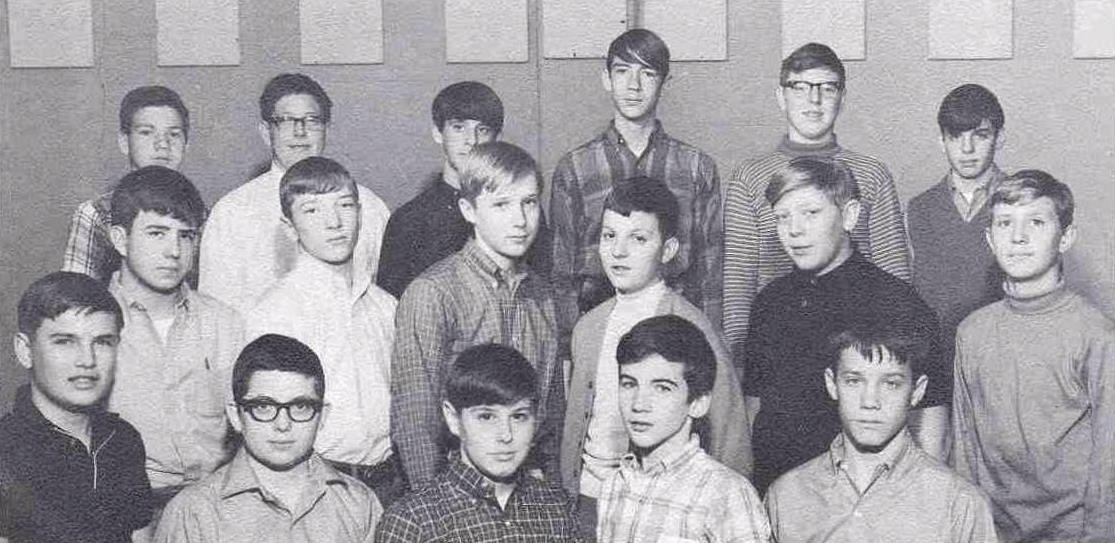 Freshman Boy's Chorus:
Row 1: Phil Virk, Ted Tuscan, Lou Schneider, Marty McHugh, Jim McGilvrey.
Row 2: Dave Wasson, Garry Brumm, Jerry Hooper, Kurt Wachter, Wes Hoekstra, Brad Borys.
Row 3: Dave Kohlenberger, Terry Madison, Mark Estes, George Jungjohan, Bill Ziegler, Mike Burdelak. Not PicturedL: Dave Robinson.

This is the Postscript © Yearbook of Thornton Fractional South High school in Lansing, IL during the 1969-1970 season.
1968 Index | 1969 Index | 1970 T-of-C | 1970 Index | 1971 (Home)