1970 T.F.S. TRIPLE SEXTETTE SING SONGS OF TODAY
Color Guard & Cadet Band | Jr Var Band | Varsity Band | More Var Band | Triple Sextette and Double Sextette | Meister Singers & Winter Concert | Advanced Girls' Chorus | Concert Choir & Fresh Girls' Chorus | Cheerleaders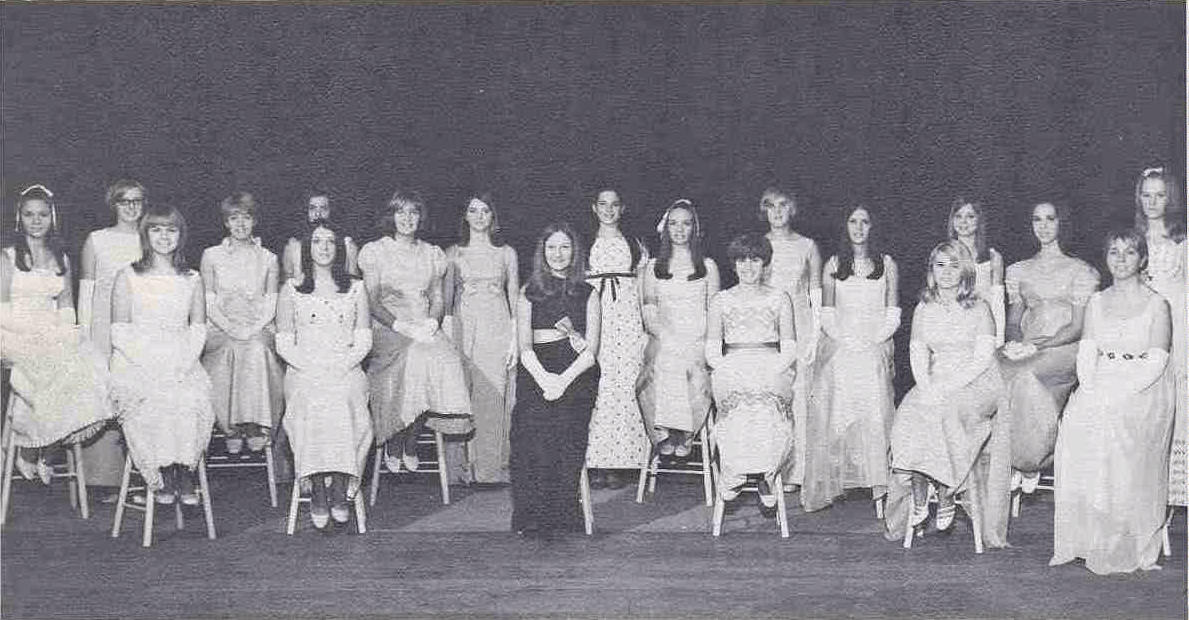 Triple Sextette:
Row 1: Janet Dillon, Cindy Green, Roberta Porter, Debbie Novak, Penny Davis, Kristi Loquist.
Row 2: Alice Zorka, Julie Gustafson, Linda Rago, Kathy Archer, Karen Kegebein, Jeanie Eddins, Julie Milliken, Barb Higbee, Edith Lange, Donna Traver, Celeste Behrendt, Jeane Mitchell, Cherie Winkler.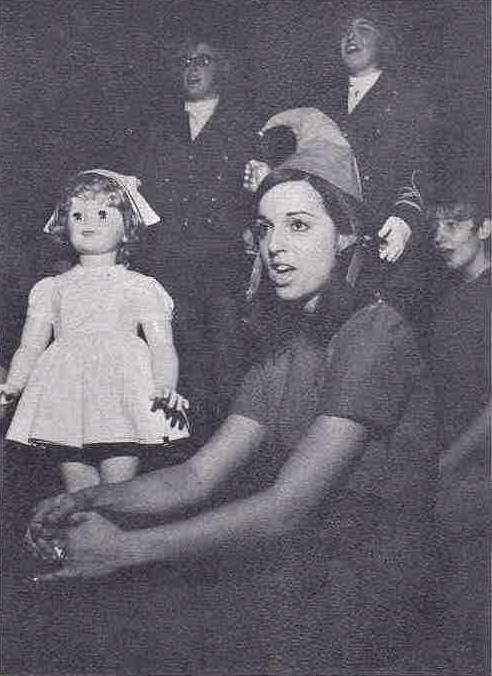 Six junior girls were added to the tradition Double sextette to form the new chorus: Triple Sextette. A busy schedule was filled by this group. Singing at the Veterans Hospital and The Log were among the many places Triple Sextette performed. Adding to the excitement of the Christmas season, Triple Sextette dressed as elves and toy soldiers and entertained with their favorite songs.
They also became old wash ladies in their follies act, "Girls, Girls, Girls." This act, winning first place, was a combination of songs and a dance.
The seniors have sung together for their last time as rebels and another chapter is closed. But the juniors will head the pace next week in the Triple Sextette.
Caption Text Edited by Webmaster.