1970 GUIDEBOOK FRESHMEN MEET TF SOUTH
Dean's Off and English Off | Guidance Off and Hall Mon and Stooges | General Off & Library Assist | Guidebook Staff and Rebel Rouser Staff | Literary Arts & Ferrum | Color Guard & Cadet Band | Jr Var Band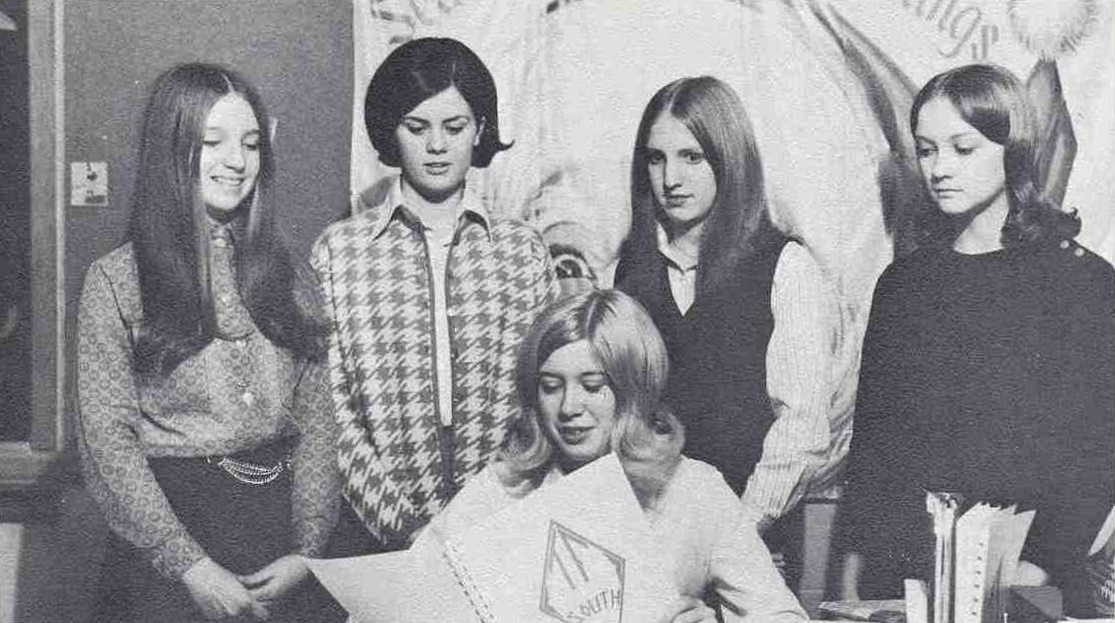 Guidebook Staff: Seated: Peggy Jensen. Standing: Kathy Kreps, Debbie Alitto, Sue Marsteller, Kathy Koch.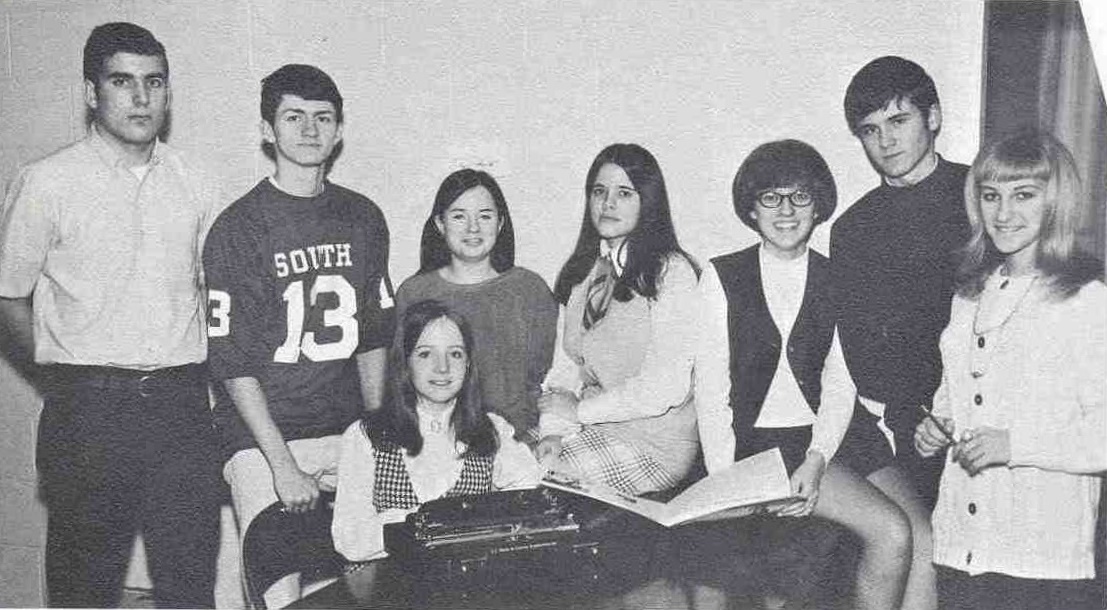 rebel Rouser Staff: Carl Gjeldum, Sports Columnist; Bob Oderwald, Sports Editor; Joann Ditter, News Columnist; Lynda Willer, Distribution; Kris Anderson, Co-Editor. Sherry Jastrzab, Co-Editor; Larry Fields, Photographer; Diane Galanis, Feature Writer. Not pictured: Pam Hastings, Dristribution.
This is Page 52 of the Postscript © Yearbook of Thornton Fractional South High school in Lansing, IL during the 1969-1970 season.
1968 Index | 1969 Index | 1970 T-of-C | 1970 Index | 1971 (Home)