1970 TFS: RUSSIAN CLUB
Foreign Languages | French Club | Spanish Club | Latin Club | Russian Club | Science Club | Key Club | Chess Club and Ichthyological Society | Bookstore and Clinic Assistants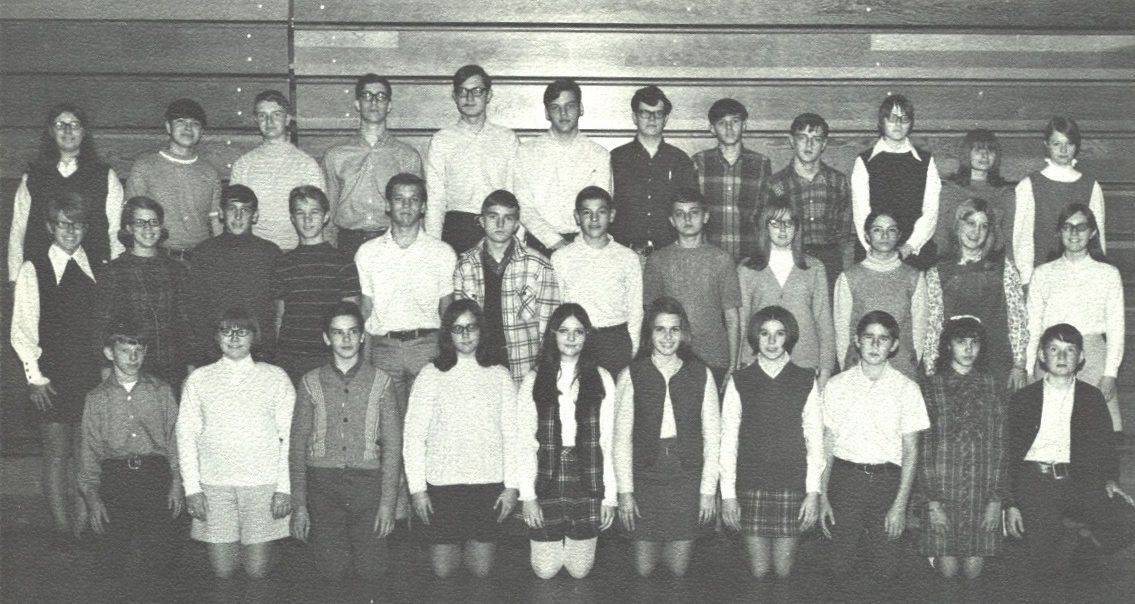 Russian Club: Row 1: Scott Bushnell, Judy Finlayson, Ron Melko, Sherry Kubic, Sue Klucher, Janet Tatje, George Nadasdy, Carol Victor, Ray Kezler. Row 2: Lois Gunlogson, Renee Kmak, Dan Piekarski, Bruce Peleschak, Ken Krucina, Ray Palasz, Ken Felle, Bob Szymanski, Jean Hasberger, Janet Klawitter, Debbie Archer, Chris Moeller. Row 3: Cynthia Beck, Jayme Rice, Mike Wallace, Glenn Cox, Scot Spilis, Terry McGraith, Jim Hufton, Dan Stamper, Jack Oldenburg, Carol Boyd, Mary Bell, Lily Wanshula.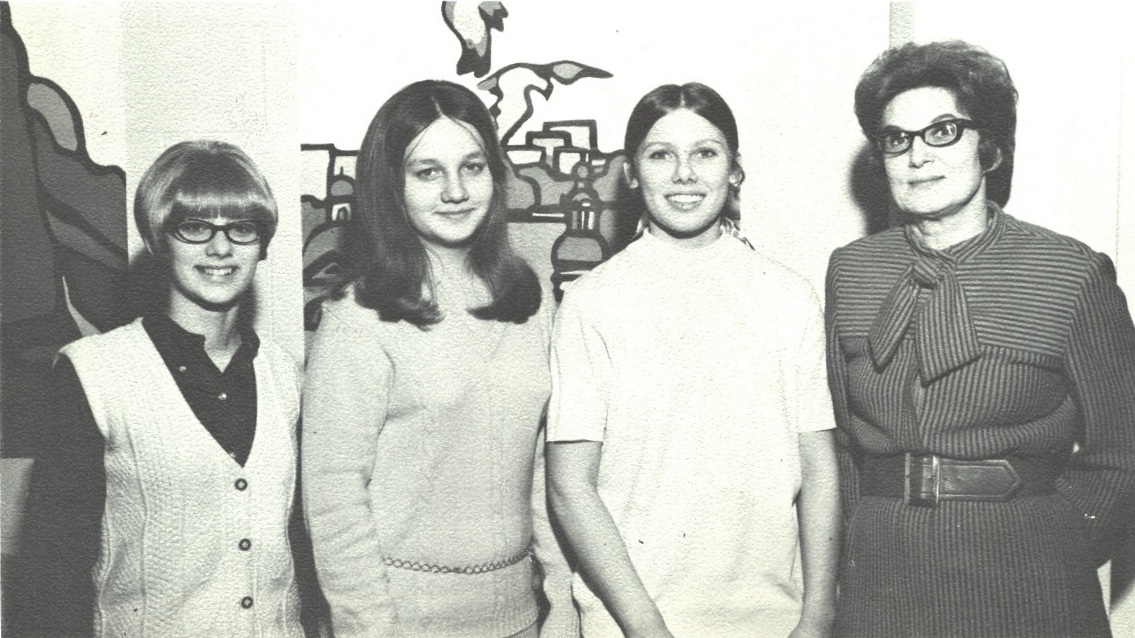 Russian Club Officers: Debbie Cilek, President; Doris Olsen, Vice President; Connie Trojnar, Secretary-Treasurer; Mrs Whyte, Sponsor.
This is Page 44 of the Postscript © Yearbook of Thornton Fractional South High school in Lansing, IL during the 1969-1970 season.
1968 Index | 1969 Index | 1970 T-of-C | 1970 Index | 1971 (Home)