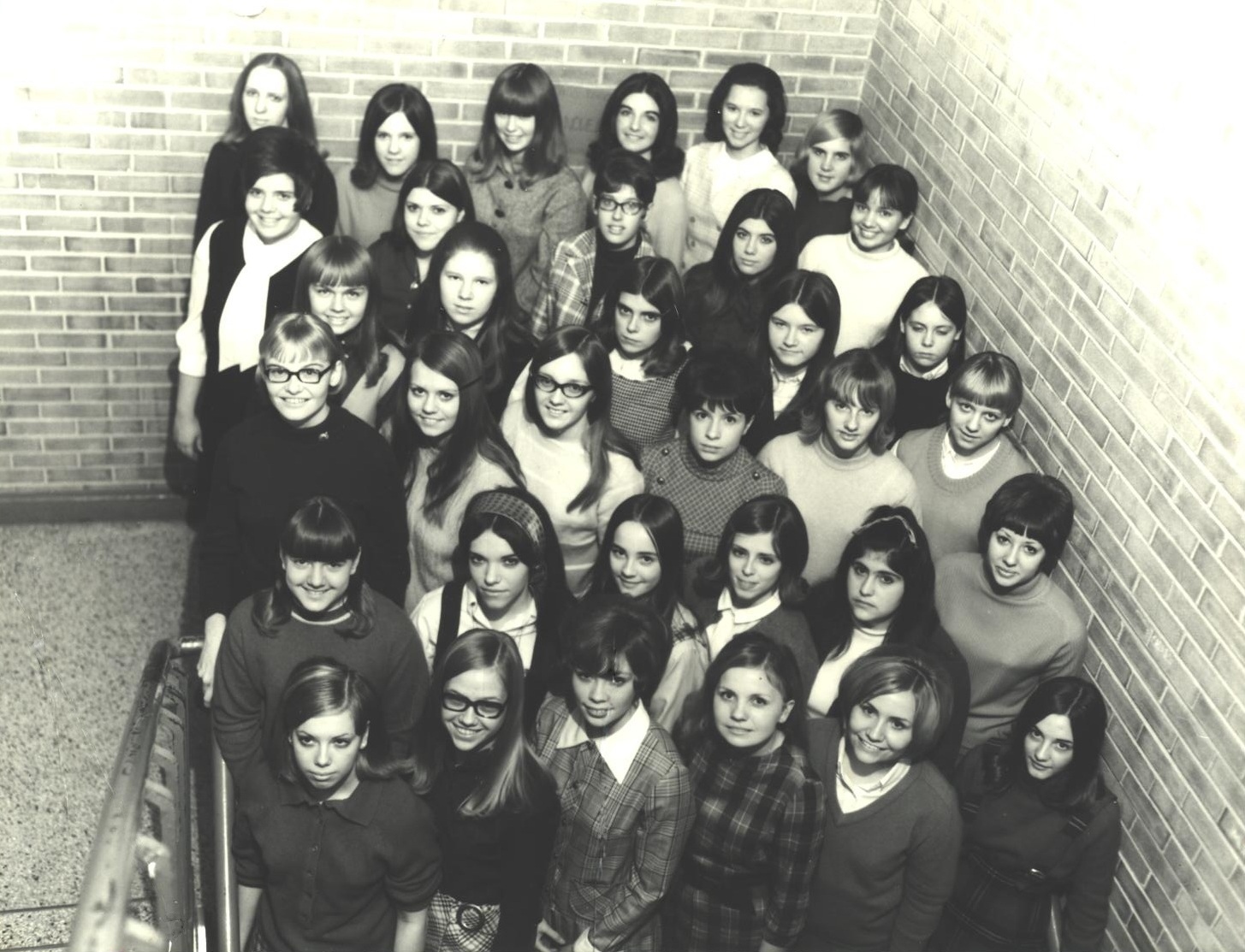 Future Teachers Association:
Row 1: Debbie Peterson, Gail Bulla, Michelle Murrin, JoAnne Wilkerson, Cindy Blank, JoDee Keller.
Row 2: Diane Lareau, Pat O'Neal, Mary Gavin, Pam Mills, Sabena Ramanna, Felisha Cossler.
Row 3: Kathy Parry, Jan Flint, Chrus Moeller, Mary Lynn Anhalt, Barb Conley, Pat Raasch.
Row 4: Janet Dillon, Pam Foh, Kathy Smith, Mary Sebahar, Sherry Kubic.
Row 5: Bonnie McDaniel, Pat DiFilippo, Debbie Kieres, Karen Felgenhauer, Kathy Piltaver.
Row 6: Karen Boyd, Carol Michalak, Rhonda Strahl, Becky Hill, Judy Jajda, Edith Lange.
Note: Original Photo provided by Felisha Cossler.
This is the Postscript © Yearbook of Thornton Fractional South High school in Lansing, IL during the 1969-1970 season.
---
1968 Index | 1969 Index | 1970 T-of-C | 1970 Index | 1971 (Home)