1970 TFS: OFFICE OCCUPATIONS GIVES EARLY
Let Me Entertain You | Distributive Education | Diversified Occupations | Office Occupations | F.B.L.A. | Future Teachers Association | Future Nurses Club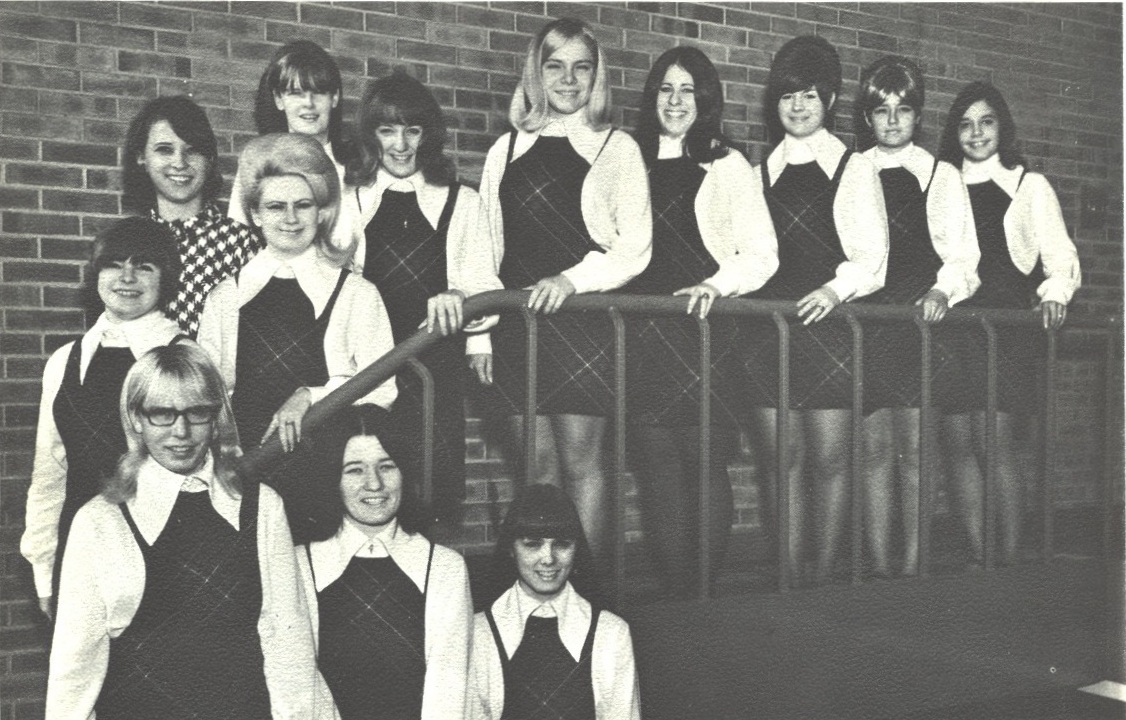 Office Occupations: Row 1: Lorre Wild, Fran Wojciehowski, Debbie Malone.
Row 2: Sandi Magraw, Diane Cilek, Donna Schmidt.
Row 3: Jan Bednarek, Betty Wasson, Denise Patheiger, Janet Rodda, Chris Freyman, Karen DeMarco, Ellen Ollen.
Not Pictured: Sally Sumpter, Sue Wickstrom, and Liz Van Gorp.
Help us: Names tagged in this photo are probably wrong. If you can help identify, please email spiralblue@yahoo.com.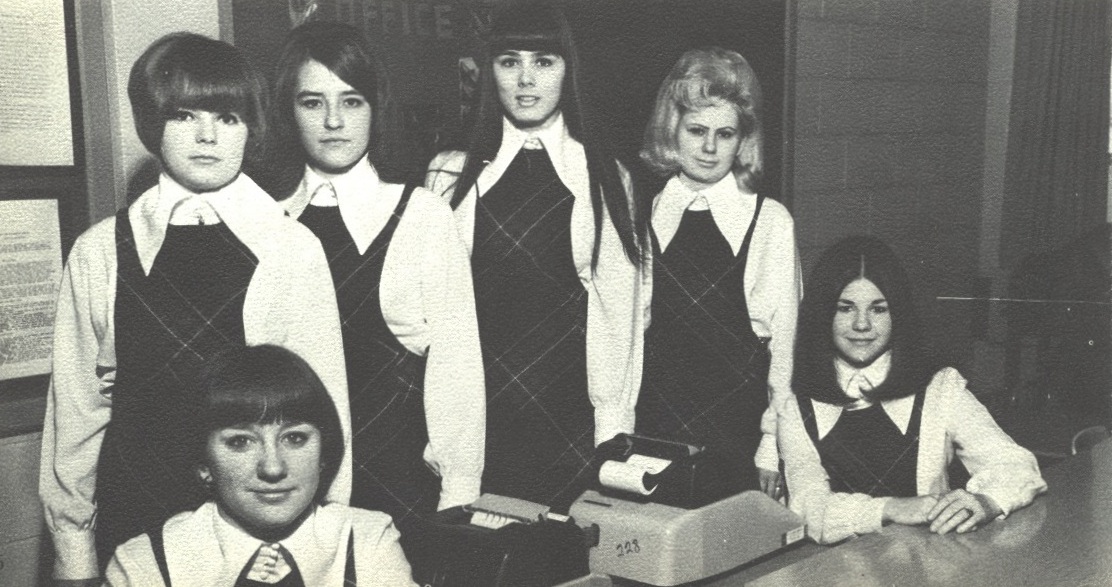 Office Occupation Officers: Seated: Donna Schmidt, President; Chris Freyman, Vice President. Standing: Sandi McGraw, Treasurer; Debbie Malone, Secretary; Diane Cilek, Partilmena.
This is Page 36 of the Postscript © Yearbook of Thornton Fractional South High school in Lansing, IL during the 1969-1970 season.
1968 Index | 1969 Index | 1970 T-of-C | 1970 Index | 1971 (Home)