1970 TFS: DISTRIBUTIVE EDUCATION HELPS SENIORS FIND EMPLOYMENT
Freshmen and Sophomore Boards | Snowflakes and Sweethearts Dance | Let Me Entertain You | Distributive Education | Diversified Occupations | Office Occupations | F.B.L.A.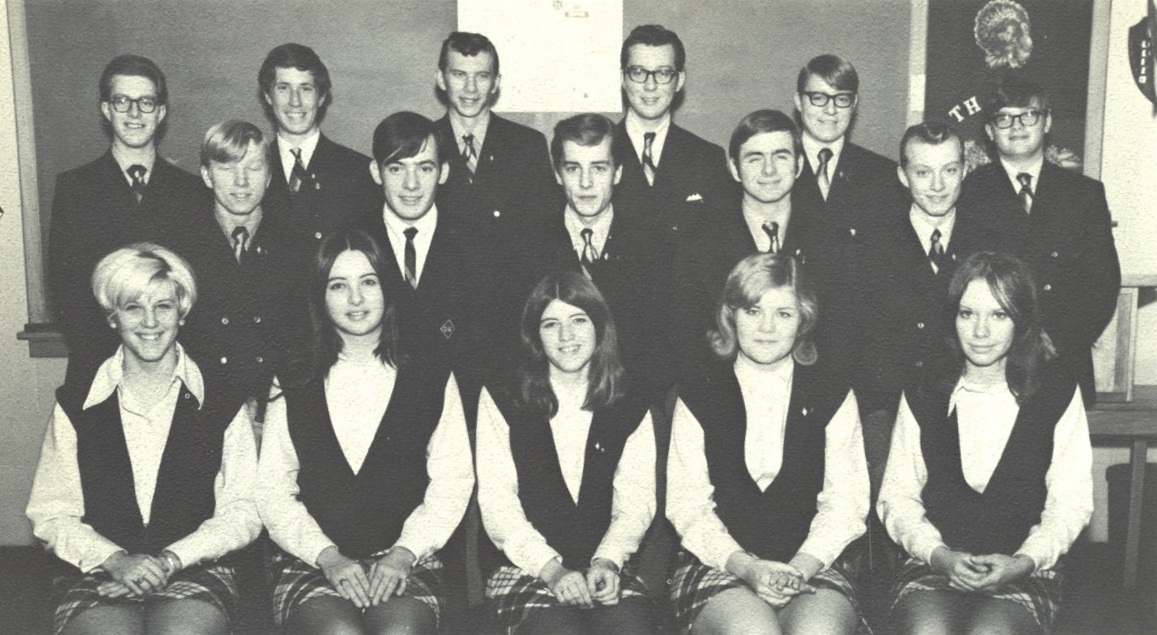 Distributive Education: Row 1: Nadean Bickel, Betty Micholski, Linda Murray, Marge Broomhead, Kathy Bartlowicz. Row 2: Rich Peterson, Tom Grimoldi, Dave Lange, Chris Jensen, Bob Alderden. Row 3: Greg Lange, Jim Wollack, Mike Tiskus, Robbie Wagner, Kle Miller, Henry Kostalik. Not Pictured: Mary Corriere.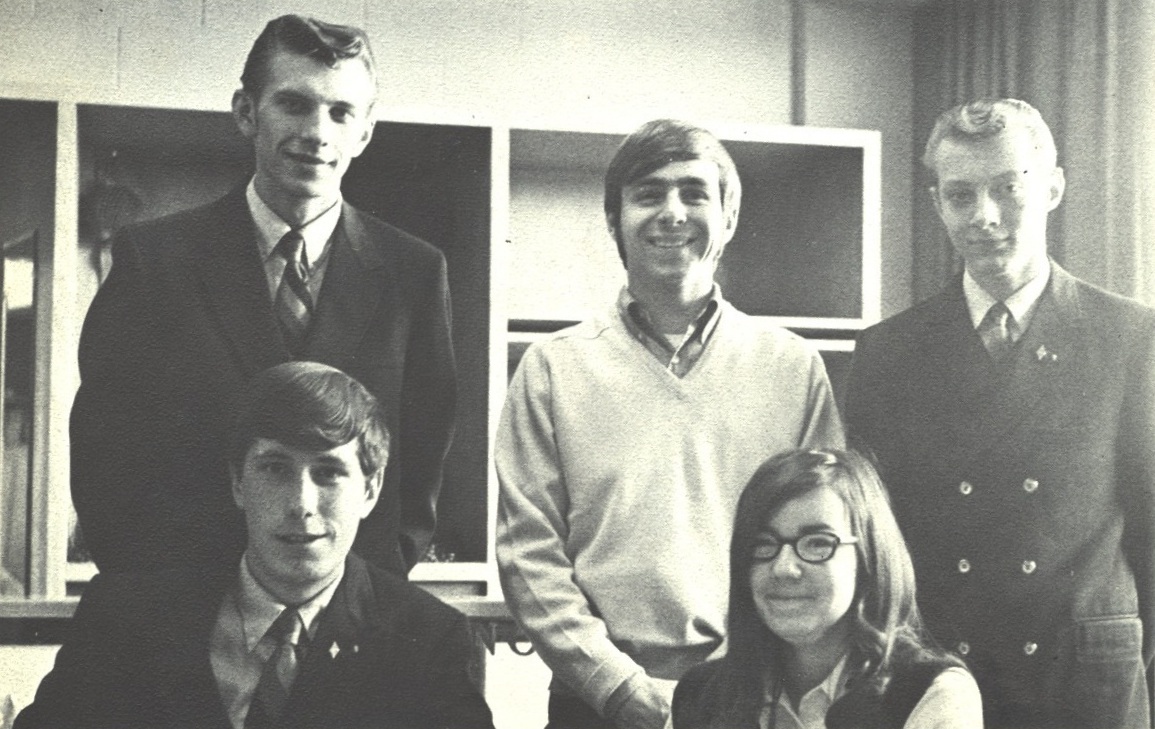 D.E. Officers: Seated: Jim Wollack, President; Mary Corriere, Secretary. Standing: Mike Tiskus, Treasurer; Chris Jensen, Vice-President; Bob Alderden.
This is Page 34 of the Postscript © Yearbook of Thornton Fractional South High school in Lansing, IL during the 1969-1970 season.
1968 Index | 1969 Index | 1970 T-of-C | 1970 Index | 1971 (Home)