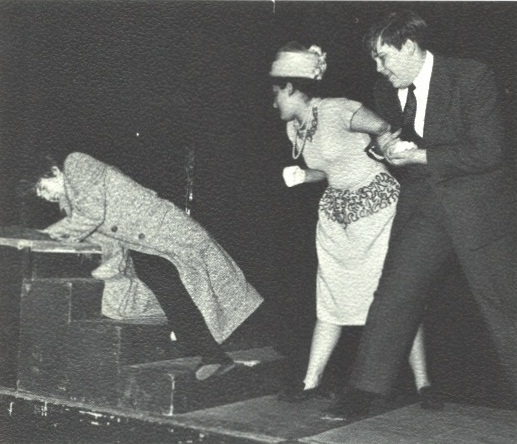 "Look!"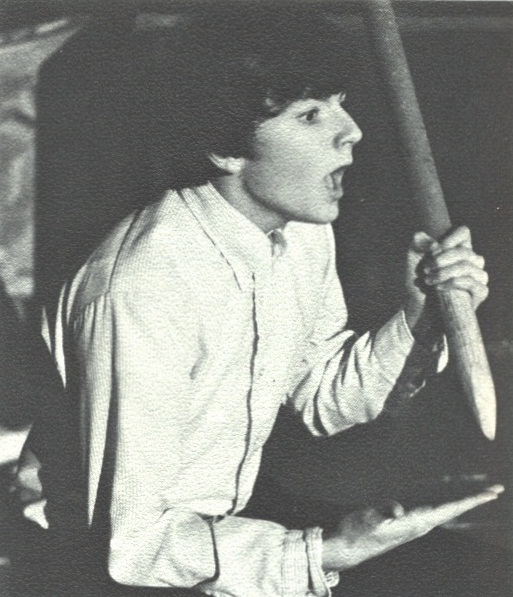 "If a farmer had seven apples..."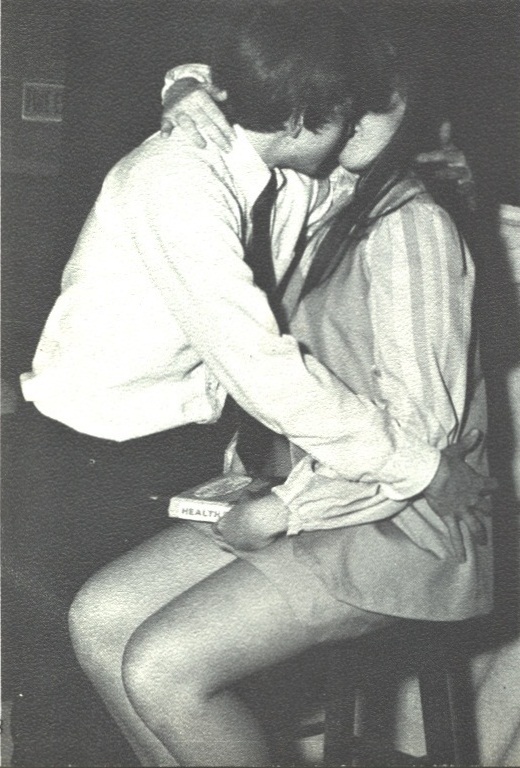 "We'll go to a ... hotel ... tonight."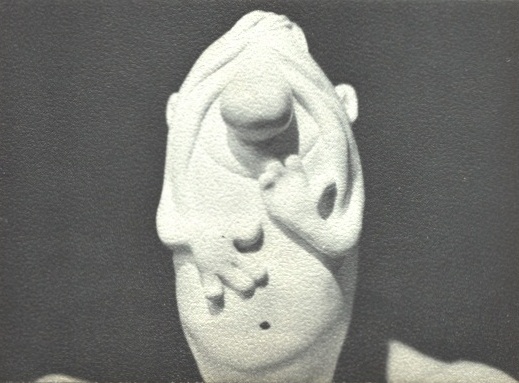 This year's contest-tour play was "Subway Circus" by William Saroyan. It was concerned with the dream world of an aging cripple. After many months of daily practices the subway Cast traveled for four days stopping off at seven schools to give a performance. In Southern Illinois the troupe stayed overnight at Effingham, Flora, Harrisburg, and finally Edwardsville. Besides performances, time was occupied by meeting new friends, playing Chinese Secrets, Parties, and Dances. But all of this was a result of hard work and ambition, while working towards contest.
"Subway Circus" took first at Southeast Suburban Conference. Second at Districts but failed to place at Sectionals. Despite the final disappointment the entire cast has fond memories of a job well done.