The largest club this year is the newly organized C.A.O. Communication Arts Organization, a union of speech, drama, and debate. It was organized to bring together these three different clubs and to raise greater "rebel Spirit." Each member is given more of an opportunity to partipate in more than one different event. The governing body is a board elected from each of the the three groups. Founded by R. J. Phillips, C.A.O. is growing and has helped bring the students at South closer together.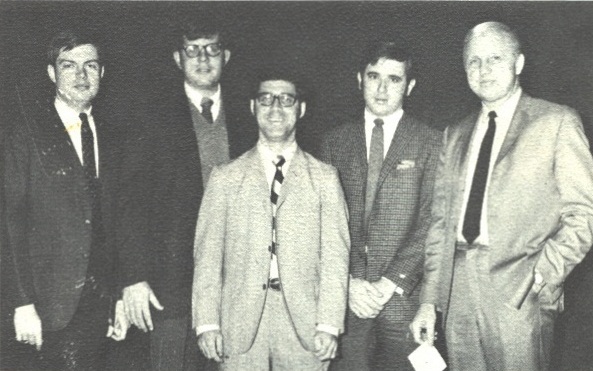 C.A.O. Sponsors: Mr. Hertz, Mr. Riordan, Mr. Giroux, Mr. Mlynarcik, Mr. Phillips.

Stage Crew: Don Riecss, Tony Gabriello, Mike Wagner, Tom Ramsey, Terry Brown.
This is the Postscript © Yearbook of Thornton Fractional South High school in Lansing, IL during the 1969-1970 season.
1968 Index | 1969 Index | 1970 T-of-C | 1970 Index | 1971 (Home)