1969 TFS Postscript Yearbook p008
Activities | Fleurs de Paris Prom | More Prom | 1968 Homecoming PDF | Homecoming Dance | Guys and Dolls | On Stage |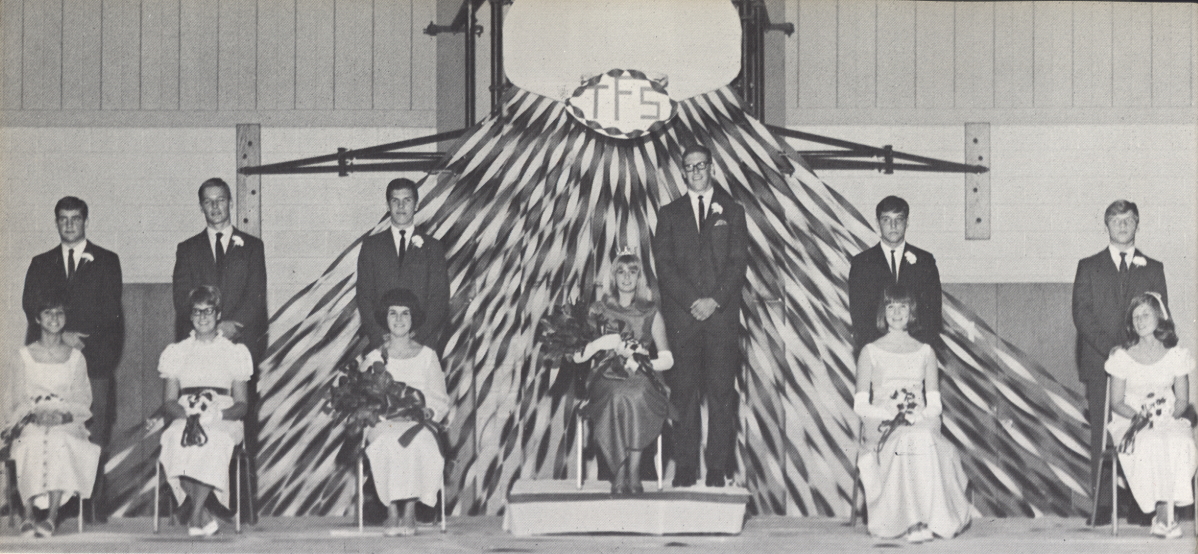 1968 Homecoming Court and escorts: Chris Beres, Bud Jenkins, Carol Mizanin. Harry Smith, 1967 Queen Debbie Cable. Rich Krilich, 1968 Queen Diane Watts, Lettermen's Club president, Chuck Haddock, Donna Torgerson, Dick Weber, Judy Gasquoine, Len Rompca.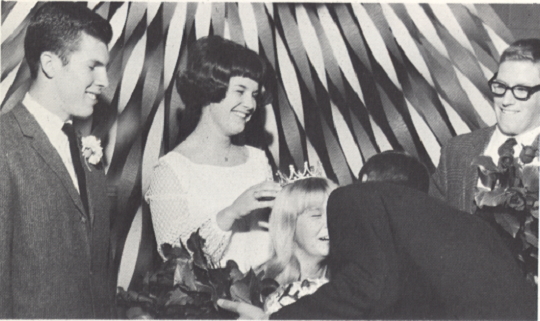 Tearful, but happy, Queen Diane receives roses and a kiss from Gerd Kohler.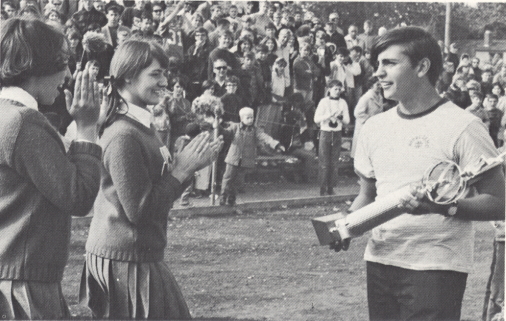 Triumphant, the Soph, class officers are awarded the trophy for the best float.
: Dick Weber gets last minute instructions from Liz Kersten, Homecoming co-chairman, moments before coronation.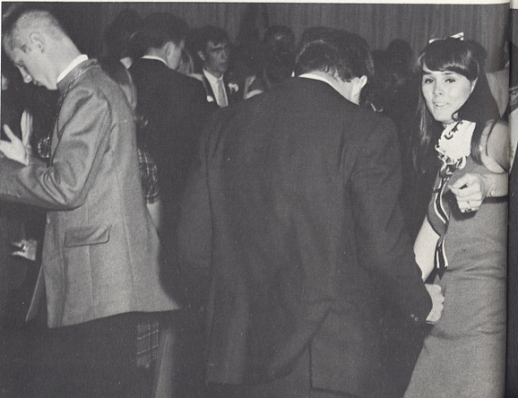 An exciting weekend is climaxed by the Homecoming Dance, "Rebel Rebelee."

Caption on p008:
DIANE WATTS REIGNS OVER 1968 HOMECOMING.