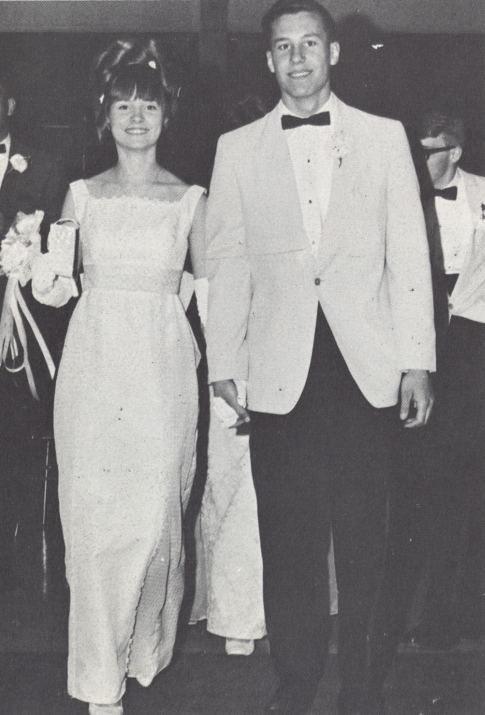 Debbie Kazmierowski and escort Lee Fetscher enter the prom.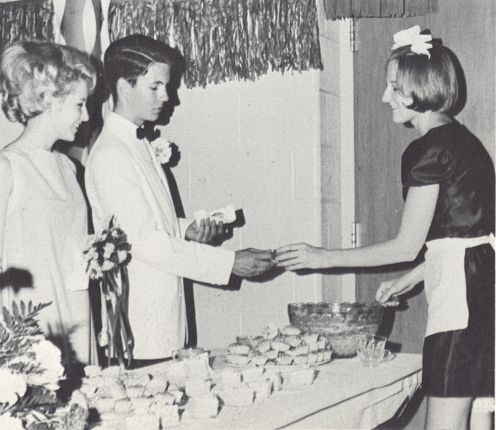 Dimly lit sidewalk cafes were filled with elegantly attired couples. Soft music floated on a wispy breeze, scented by hundreds of spring flowers. Nearby, couples strolled in front of quaint french shops or danced under a sparkling canopy. King Pat McNary and Queen Darlene Lintz reigned over the fairytale kingdom. Such was "Fleurs de Paris", prom of 1968. The city of Paris was recreated by the class of 1969 under the leadership of prom co-chairmen Linda Illo and Bob Collins. Karen Krygier serves punch to a happy couple.

Caption on p006:
"Fleurs de Paris" est tres bien.