FRESH-SOPH SWIM - 1968 TFS Postscript p137
Var B.ball in Action | Freshman & Sophomore Basketball | Varsity Swim | Frosh-Soph Swim scan | Varsity Wrestlers | Frosh-Soph Wrestlers | Varsity Track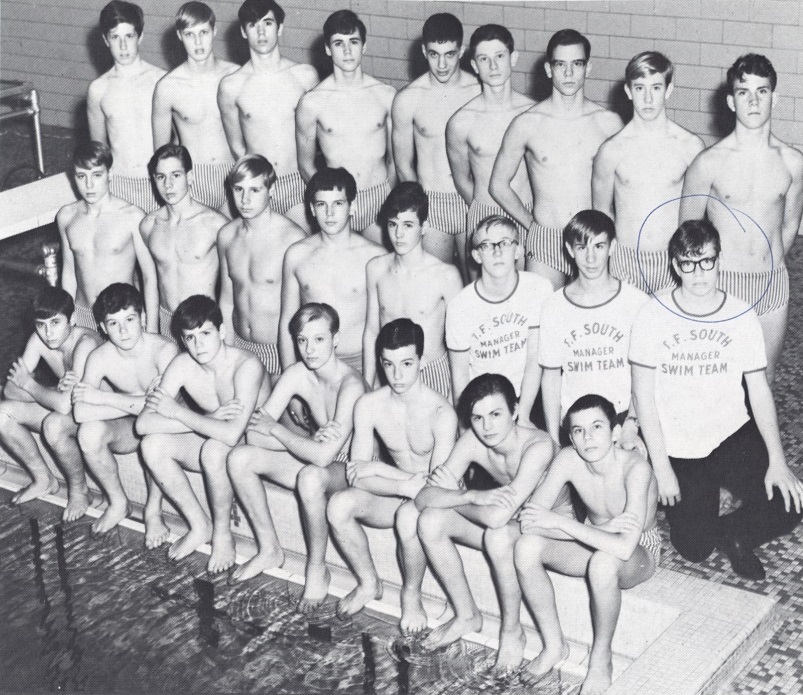 FROSH-SOPH SWIM - 1st Row: David Tiltges, Jim Pienkowski, Pat LeMoiner, Bob Alderden, Ralph Flood, Kevin Morrison, John Swanson. 2nd Row: Kyle Miller, Fred Hoekstra, Mike Sicich, Harve Lutz, Steve Trebs, Mark Carlberg, Greg Denst, Ron Van Gorp. 3rd Row: Jim Wollack, Tom Poplawski, Co-Captain, Tim Hektoen, Terry Hektoen, Art De Grange, Bill Szelangowski, Wendell Hartzo, Co-Captain, Tom Madix, Terry Emloe.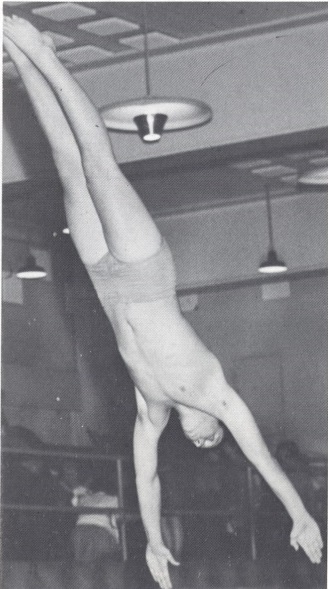 Gary Langmeyer shows form against Hillcrest.

Jim Vanderwoode sprints to finish.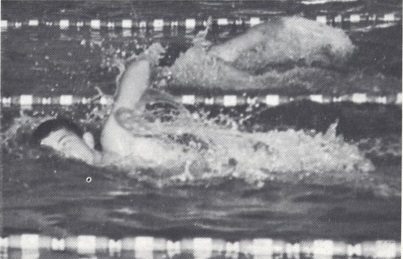 Bill Farmer vies with opponent.

Page 137