VARSITY SWIM - 1968 TFS Postscript Yearbook p136
Varsity Basketball | Var B.ball in Action | Freshman & Sophomore Basketball | Varsity Swim PDF | Frosh-Soph Swim | Varsity Wrestlers | Frosh-Soph Wrestlers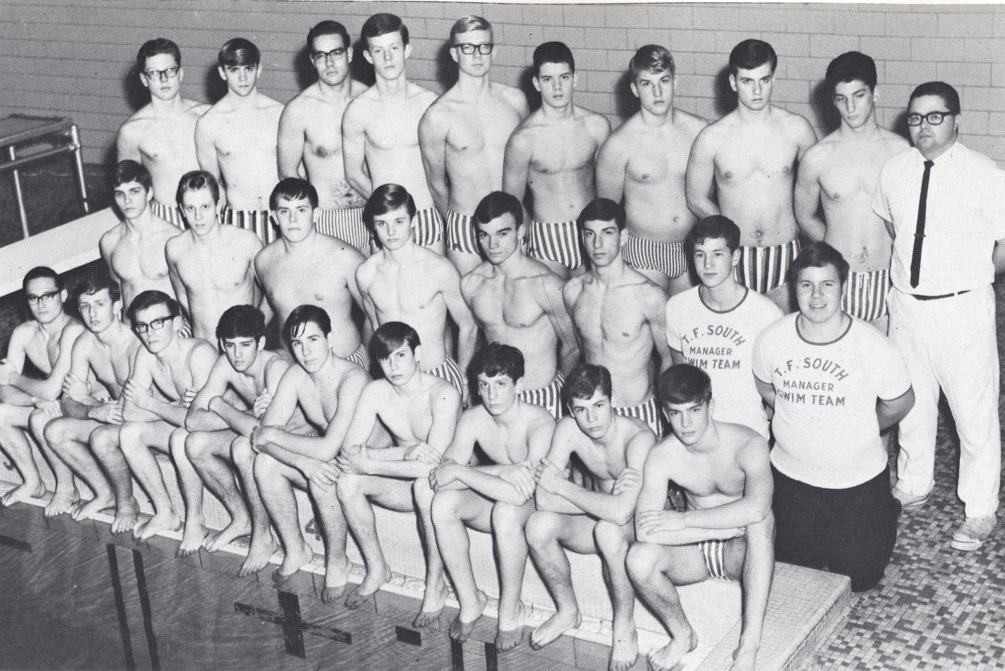 VARSITY SWIM - Row 1: Wayne Hassig, Art Dietrich, Allan Richardson, Terry Englebrecht, Randy Krolak, Tom Reeb, Gary Langmeyer, Chuck Hansen, Jim Stevens. Row 2: Mike McDougal, Mike Sailor, Art Fotschke, Don Rowley, Ed Steinweg, Fred Nasse, Al Trebs (manager), Dave Rosner (manager.). Row 3: Dave Thomas, Doug Maxeiner, Bob Kendrick, Chuck Roseen, Jim VanderWoode, Bill Farmer, Glen DeValk, Lou Bucha, Rich Barthelme, Mr. Kijewski (coach).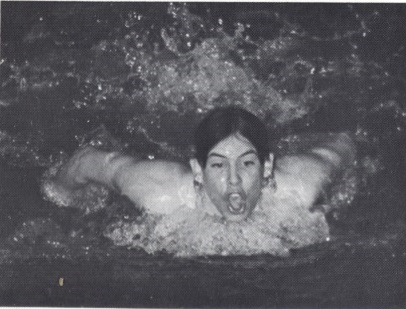 Tom Reeb stroking his way to victory.

Ed Steinweg starts in medley relay against Munster.

Art DeGrange and Tom Reeb starting in butterfly competition.