DRAMATICS CLUB - 1968 TFS Postscript Yearbook p87
Cabaret | Girls' Club | Dance "Icicles & Joy" | Boys' Club & Science Club | Dramatics Club Zoomed | Oliver | Alice in Wonderland | National Thespian Society | German Club


Row 1: Marlene Koster, Regis Gilman, Debbie Peterson, Laurel Smith, Peter Zych, Dave Swierski, Scott Dugan, Barb Smirniotis, David Palenik, Janet Darlington, Lynda Wilier, George Nadasy, Joyce Yellina, Diane Galanis, Ron Relich, Tom Lerner, Craig Walker, Melinda Stinnet, Roberta Porter, Alberta Tilendis, Pat Walsh. Row 2: Cathy Smith, Debbie Watsen, Linda Kresach, Al Greenfield, Liz Piltaver, Kathy Piltaver, Marilyn Stone, Patty Rieb, Laura Crosarial, Linda McWilliams, Pam Everette, Carol Michalek, Elain Myers, Kathy Harper, Laurie Bergren, Paula Dublak, Nannette Brunetti, Barb Conley, Mary Corriere. Row 3: Denise Carlino, Carla Simpson, Sue Marstellar, Glen Wierzbicke, Janice Martin, Pam Miller, Cindy Bucha, Kris Parro, Mark Carlbert, Tom Ross, Bill Homan, Martin Lane, Lenny Swierski, Pam McDermott, Pam Rach, Cindy Twardoz, Carol Bendell, Kris Todd, Kathy Nelson, Kyle Farley.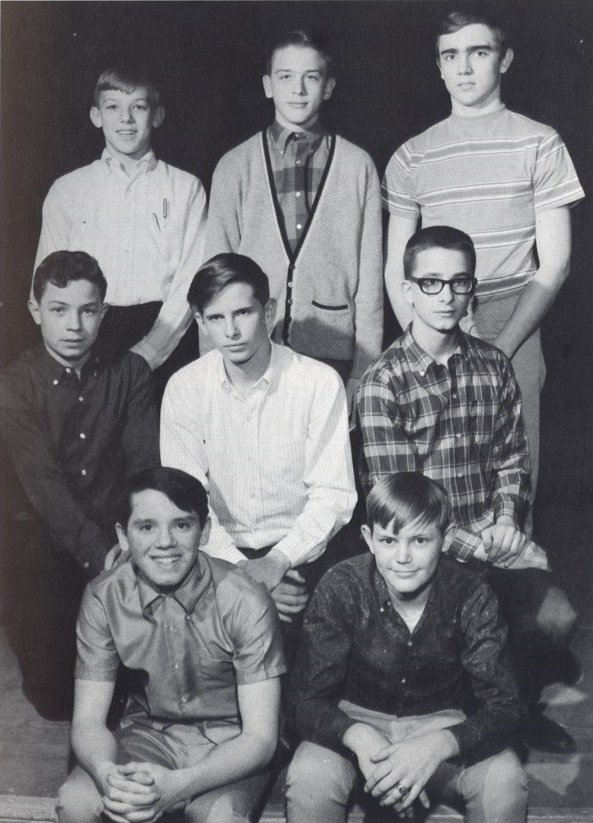 Row 1: Lenny Swierski, Craig Walker. Row 2: Jeff Cooper, Don Jayne, Mike Baldeshiller. Row 3: Peter Zych, George Dancho, Don Riecss.
The drama program at TF South has been expanded greatly in the last few years. Members earn points by participating in skits at the meetings, joining committees and being in plays. With the accumulation of a certain number of points, a member may be asked to join the National Thespian Society, an affiliation of the national chapter. This year's fall musical was "Oliver". The tour play, "Alice in Wonderland," went downstate.