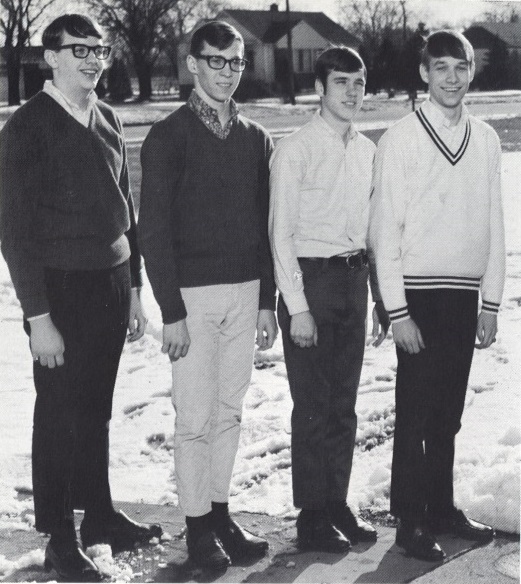 Renay Vanderbee, secretary-treasurer; Mark Inman; Glenn Wierzbickie, vice-president; Greg Wescott, president.
Boys Club, under the guidance of Mr. Frattinger, provides the hall monitors in addition to sponsoring their annual dance every spring. This year the dance was a sock hop that featured the Don Caron Band.

Science Club: - left to right: Don Zebrauskas, Frank ____, Bill Ditter, Susan Bragg, Sandra Berg, Thomas Gleim, Xavier Polanski, William Bennett, Greg Thomas, James Hopp. front row: Ted Schultz, secretary-treasurer; Arthur Peterson, vice-president; Tom Moran, president.