Science -- 8th Grade, The students of 8VII display their leaf collections as Mrs. Duvall looks on. Left to Right: Myma Van DerVeen, Edith Marich, John Swanson, Dan Rajkovitch, Mrs Duvall, Tom DeBoer, and Terry Courtright.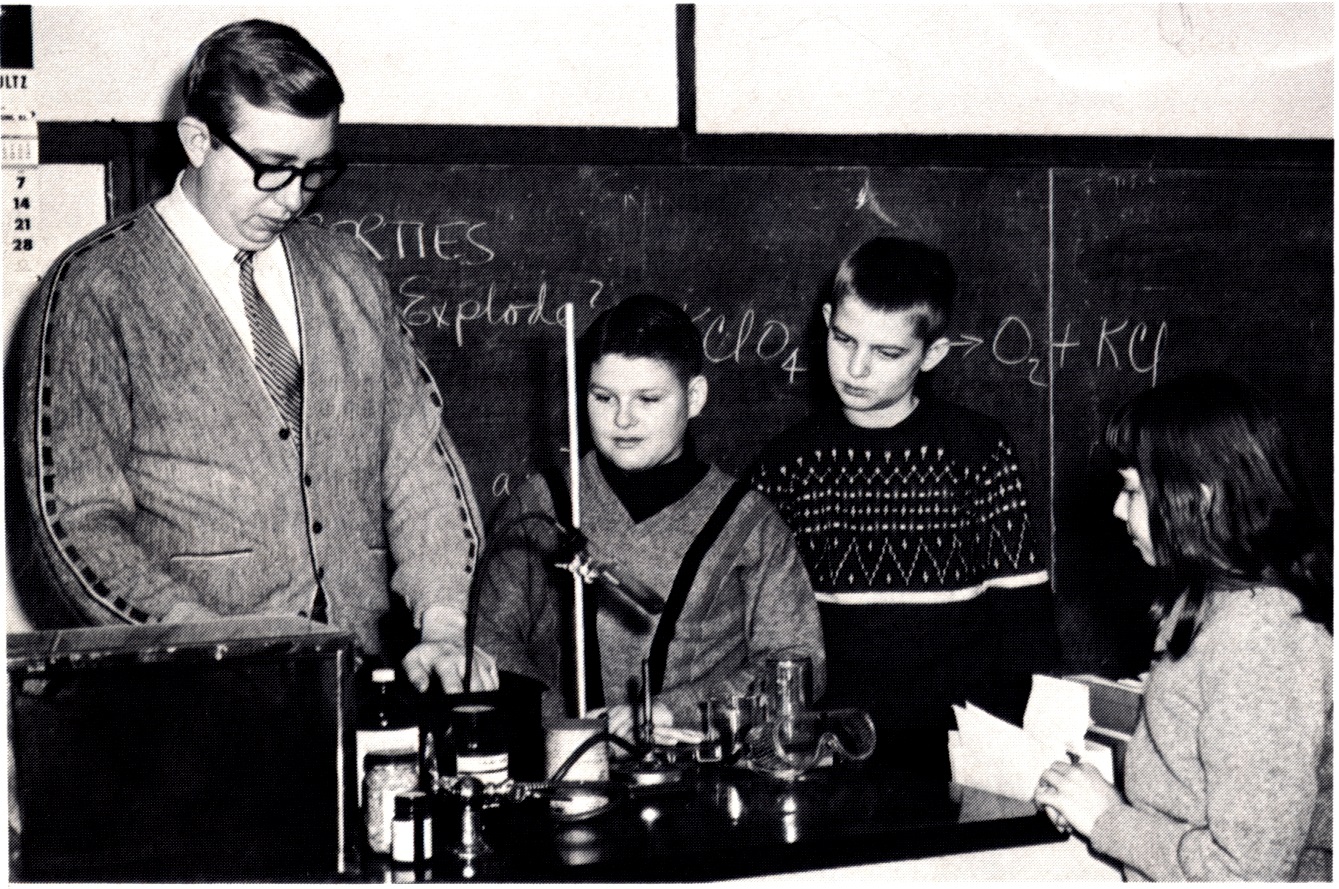 Science -- 7th Grade Terry Bushnell, Jack Dahlquist, and Karen Mallehan watch closely as Mr. Swendsen experiments with making oxygen.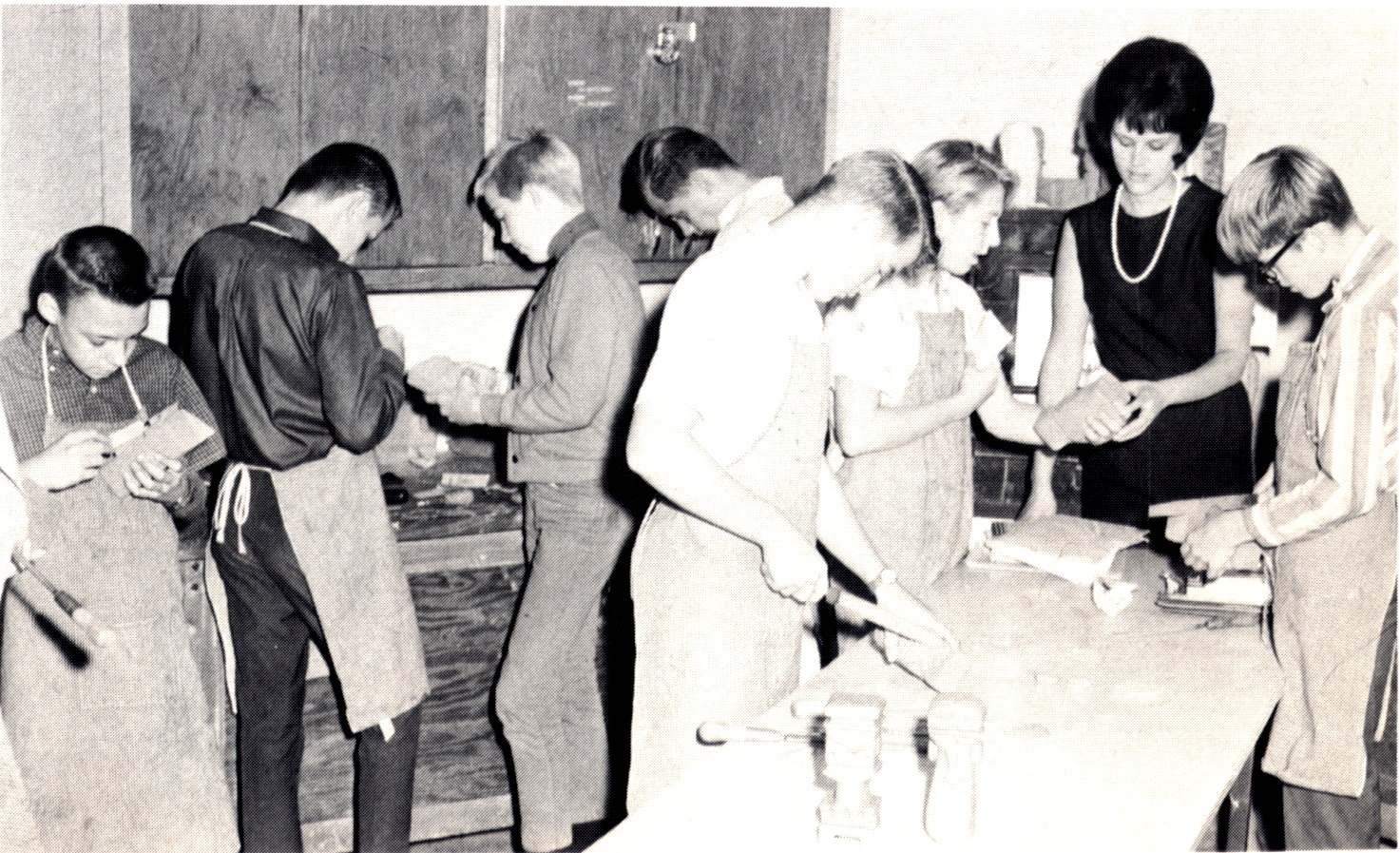 The boys are carving heads and statues from sculpture blocks. Miss Miletich is explaining how to sand and file certain areas on the project.
---
This is the digital version on the 1967 Memo from Memorial Junior High School in Lansing, Illinois
TFS | Reavis | Memorial 1966